I don't know about you guys, but when it comes to factory shops in Cape Town, I just cannot resist a good retail therapy session. I have been a huge fan of factory shopping for as long as I can remember. There is something about great bargains (not to mention great finds!) that makes me happy.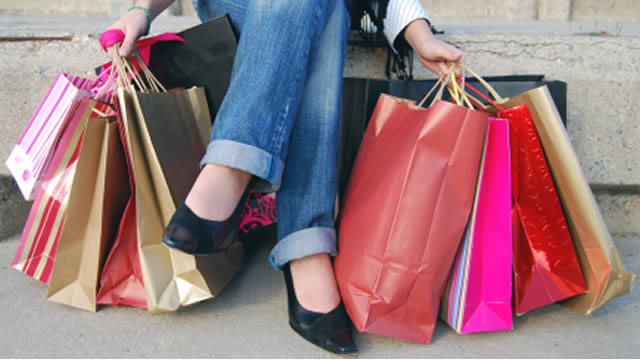 With the Factory Shop Expo taking place in August, I decided to put together a list of my favourite shops in Cape Town. Whether you make it to the expo or not, at least you too can find that perfect pair of boots, a lovely home decor find or even a stylish new wardrobe.
Before we get started though, you may want to get some advice from someone who has had to learn the hard way – go past the ATM before you get to the shops and draw enough cash to see you through your spending spree. Many shops do not have debit or credit card facilities, and it can be a pain to hunt down a nearby cash machine if you are not prepared. You may also want to think about parking somewhere central and walking through a particular area too – often, you will find a whole bunch of shops in one single street, and walking is the best way to browse at your leisure.
Ready to get onto the good stuff? Here are some of my favourite factory shops in Cape Town…
A Guide to Cape Town Factory Shops
There are plenty of little shops that sell a variety of affordable things, but for the sake of range, I have listed the most extensive factory shops in the Cape Town area. You can get a full list of shops in every part of the city over at FactoryShops.co.za. Top picks are as follows:
1. Golden Acre & Station Building in the City Centre. While it can be chaotic and busy, the City Centre has a huge number of shops that sell discounted jewelery, clothing, shoes and home goodies. There are many shops in the Golden Acre centre, and in the station complex, there are small shops as well as a regular market. The market can be daunting for those not used to bargaining – sellers will try their best to sell you their products. Be firm, try to avoid eye contact and look closer at things that you are interested in only. Best buys – handbags, watches, clothing and shoes.
2. Woodstock Main Road and Surrounds. On Main Road itself, you will find a number of interesting second hand furniture shops, along with discount retail shops such as Queenspark. There are also side roads that are home to other shops, such as Shoe HQ (best range of ladies, mens and kids shoes). Some are situated in small mini-malls, while others are scattered here and there. Opposite Shoe HQ there is a parking lot that is secured by a security guard. Best buys – shoes, linen and fashion items.
3. China Town in Ottery. In the southern suburbs, you will find a massive complex that is full of Chinese shops selling pretty much everything under the sun. Parking is free and there is an onsite Absa ATM within the complex. Shops here range from the 'weird and wonderful' junk shops to food stores (good way to find traditional Chinese food ingredients), luggage, clothing shops, rug shops, linen shops, shoe shops, a food court and many other interesting options. Be warned… you will likely not see everything in one day so try and make a plan to do another trip next time. Best buys – coats, fashion, luggage and quirky products.
4. Access Park in Kenilworth. Also in the Southern Suburbs, Access Park is one of the best factory shopping malls in Cape Town. The layout is designed to be an open-air mall, with parking to be found throughout the mall, a public restroom and pavements positioned alongside a variety of shops. Local chain store branches such as Mr Price can be found along with factory outlets for Biggie Best, some quality leather goods suppliers, fashion shops, factory lingerie shops, knock-off perfume shops, food shops, home decor and linen shops and plenty more besides. Best buys – clothing, underwear, leather and shoes.
5. China Town at Sable Park in Milnerton. In the northern suburbs, there is another China Town shopping centre, which is found within the Sable Park complex. This centre is smaller than the Ottery China Town, but offers a good variety of shops that sell various items at fantastic rates. Look out for the usual array of clothing, junk, homeware and kids' stuff along with plenty of other interesting things too. Best buys – clothing, shoes and handbags.
–
So darlings, those are my favourite places to partake in a bit of factory shopping in Cape Town. Where are your top shopping spots and what kind of things do you love shopping for the most?