As autumn slowly starts to make its way into winter, many locals and visitors start searching for warm, cosy Cape Town restaurants to escape the chill.
Fireplaces, red wine, menus filled with tempting dishes and tantalising desserts… no more thought to those pesky diets… if the cooler season isn't a good time for indulgence, then I don't know when would be better. But maybe that's just me.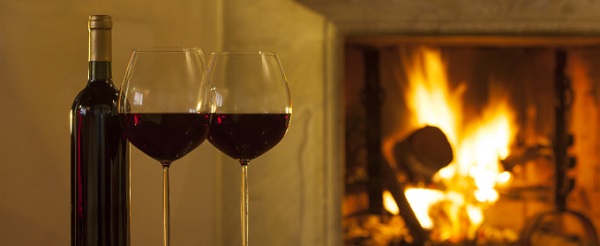 Luckily, the Mother City is filled with restaurants and bars to suit every type of weather – hot, cold and otherwise.
Whether you're wondering where to grab a bite over the weekend, or you are planning a special date on a night that is less than warm, we have hand-picked a selection of places that are just right for keeping things nice and toasty.
Our Favourite 'Rainy Day' Restaurants in Cape Town
Here are some of the best restaurants in Cape Town to enjoy a bite to eat and a few drinks on colder days…
2 Park Road, Gardens | +27 (0)21 424 1100
This cosy spot was named after Rick's in the classic film Casablanca. There are no fewer than three fireplaces, which add just the right dose of warmth to its exotic, chic decor and menu. Along with regular Happy Hour cocktail specials, you can also enjoy winter specials on various drinks and dishes too.
1st Exhibition Building, 81 Main Road, Green Point | +27 (0)21 433 2364
What better way to warm yourself up than indulging in delicious Mexican food and tequila? This local haunt has gained a cult-like following, boasting an inviting restaurant and bar that is both relaxed and fun in its atmosphere. El Burro is open for lunch and dinner throughout the week.
15 Bennett Street, Green Point | +27 (0)21 421 4653
With its blend of African and Cape Malay cuisine and distinctive style, Gold combines fine dining with entertainment, ensuring that you feel warm on the inside and out. The decor is beautiful, the service attentive and the food divine. Check out our Gold Restaurant review to find out more about this spot.
37 Main Road, Hout Bay | +27 (0)21 790 6069
A laid-back, modern take on the traditional English-style pub, Woodcutters Arms is ideal for drinks and pub food in a low-key environment that is friendly and warm. The menu has feel-good comfort food, which goes down well with a pint of your favourite brew and some good company.
3 De Lorentz Street, City Bowl | +27 (0)21 424 0521
Imagine a home style kitchen with a small, warm interior and a touch of urban chic, and you will get an idea of what this City Bowl gem is all about. Foods served here are bakery style, with sweet and savoury treats along with wine-to-go in the early evening. It's mostly open for lunch and afternoon snacks rather than dinner.
18 Kloof Street, Gardens | +27 (0)21 423 1502
A lovely, inviting spot to enjoy pizza, fireplaces (indoor and out), Italian style dining rooms and a cosy courtyard, the Kloof Street Bardelli's is perfect for a mid-week catch up with friends or a relaxed lunch or dinner on chilly weekends. Trust me on this – the pizzas alone make this one of my favourite places.
158 Kloof Street, Gardens | +27 (0)21 423 6805
Cheerful, eclectic and always full of life, this restaurant and bar is sure to banish any signs of the winter blues. It is great for just about any and every occasion, with menu highlights such as surf 'n turf, yummy cocktails and plenty of starters to keep you going. The decor adds the final touch, with lots of interesting quirks to enjoy.
***
Of course, there are plenty of other amazing restaurants in Cape Town that are great whatever the weather. When the wind gets cooler and scarves start to become essential however, these lovely Cape Town restaurants are sure to be just the ticket!
What is your favourite spot for winter dining in Cape Town? Share your thoughts in the comments below!