Recently, we brought you some ideas on top things for couples to do in the Cape, and today, we bring you some tips on choosing the best accommodation for couples in Cape Town. According to visitor statistics released by the City of Cape Town, the average number of visitors to the city is two. Often, this includes travellers who are visiting with a spouse or partner. Many have chosen this wonderful city as the location for a wedding, while others have opted to celebrate a honeymoon in this part of the world.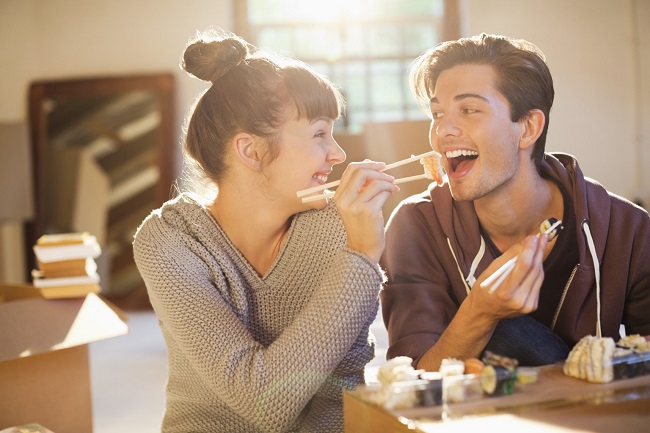 While these couples accommodation ideas are certainly great for those planning romantic breaks or honeymoons, we are not only talking about romantic couples however. To give those who are travelling with a friend, co-worker or even family some options for finding places to share, we have organised our tips into two sections – one for the love birds, and another for other travel pairs.
Where to Stay on Your Honeymoon in Cape Town
There is a very good reason that honeymoons in Cape Town have become so popular. The city has racked up a staggering number of travel awards over the years, for its incredible scenery, flawless beaches, great weather and its overall awesomeness. For brides and grooms hailing from the (rather chilly) northern hemisphere, the year-round mild weather of the southern hemisphere is akin to paradise. Summers here are hot and mostly dry, falling at the end of the year, while winters in Cape Town are typically mild and enjoyable, making mid-year honeymoons an ideal way to escape the harsh northern winters.
Some tips on where to stay and how to choose suitably romantic accommodation in this part of the world include the following:
1. If you want to be near the beach… opt for places such as Camps Bay, Clifton, Llandudno, Bakoven and Bantry Bay. In fact, most places situated on the Atlantic Seaboard will be a good choice. Keep in mind however that these areas are very popular with locals and tourists, especially during the peak season from November to March. The northern suburbs beach areas such as Blaauwberg are usually quieter, with many lovely areas here such as Big Bay and Bloubergstrand. The False Bay coastline is also peaceful, with warm water Indian Ocean beaches and a sense of tranquillity – these lie about half an hour or so from the City Centre (give or take a few minutes).
2. If you want something luxurious… a villa is without a doubt the way to go. Many modern villas offer the full shebang – hot tub, infinity swimming pool, add-ons such as a private chef, chauffeur and butler, state-of-the-art facilities and plenty of space. Depending on your budget and preferences, you can go all out for a week or two in paradise or opt for something a little more practical. Have a look at our selection of villa options to see what we have to offer in this accommodation category.
3. If you want to get away from the city… there are many amazing options just outside of the city, too. Take the time to think out of the box if you would rather be somewhere remote. Some of our top picks include the beautiful Cape Winelands region, which is home to some of the world's most renowned wine estates, not to mention breath-taking scenery; the lovely Garden Route region, which is home to a number of nature and wildlife reserves, tiny towns and amazing, peaceful beaches; and the Overberg region, home to Hermanus and many other coastal towns that offer a quiet place for romance and relaxation.
Choosing Accommodation to Share in Cape Town
If you are looking to share accommodation in Cape Town, but not necessarily the same bed, there are a number of things that you can look out for to find the right place for your travels. Like any other trip, the area you choose to stay will largely come down to your primary reason for visiting as well as your general preferences.
1. If you are visiting on business… you will most likely want to be based in the City Centre, as this is where the majority of businesses are based. If however, the company you are here to meet with is based in one of the emerging smaller business areas, then you will probably want to find something close to their location. Your options for type of accommodation include guest houses, hotels and apartments to name but a few – you may find that larger options such as villas are a bit too large for your needs. Also, the boss may not be too keen on forking out for a six bedroom luxury beachfront villa, either. To be on the safe side, apartments are smaller but just as modern and convenient (and they won't get you into trouble with the boss).
2. If you are visiting on holiday… your options are a lot more flexible. That does not mean you still want to be squeezed into a tiny hotel room or based way too far away from all the action, of course. Apartments are a good choice for holidaymakers too, and there are even more spacious villas that you may decide to consider if your budget allows. Self catering accommodation in general is a good bet. While hotels work well for guests who are sharing if twin beds or double rooms are on offer, sleeping on a single or three quarter bed is not quite the same as having your own room with a comfortable double or queen bed (and an en-suite bathroom). A cottage, small villa or apartment allows you to have the place to yourselves, while giving you each your own space, too.
3. If you are battling to agree on where to stay… hey, it happens. Travel buddies do not always have the same idea on where to go and what to see. You may be visiting with a sibling, or you may be having to share with a much older (or younger) relative. You may be stuck sharing with that guy from accounting who you really, really don't like much. Whatever the case, you will just have to make the most of it and try to find a common ground. For most visitors, this will be the City Bowl. Central, but home to enough quieter neighbourhoods to not feel right in the heart of the city, suburbs around here include Gardens, Tamboerskloof, Vredehoek, De Waterkant and the Bo Kaap. If all else fails, flip a coin or have a quick game of Rock, Paper, Scissors.
…
So there you have it – plenty of tips for all sorts of travel partners and couples. Now it's your turn… what tips do you have to share when it comes to finding accommodation for couples in Cape Town? Share your comments below and let us know what you think.