With Valentine's Day in Cape Town just around the corner, many are making last-minute plans for special dates, cheesy gifts and over the top gestures. While there is much to be said about the day of love and its symbolism, the team at ComeToCapeTown.com prefer to celebrate an entire month of love… or better yet, a year of romance, adoration and sentiment. After all, we are living in one of the most beautiful cities in the world, which seems designed to melt even the stoniest of hearts.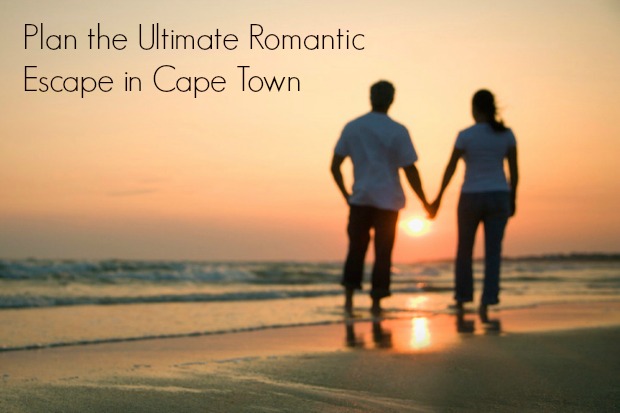 So this year, instead of buying into the 'one day sale' notion of Valentine's Day, we are taking the origins of this event back to its roots. Without further ado, we bring you our hand-crafted guide to planning a romantic escape in Cape Town that promises to be far more longer-lasting and spectacular than that tired old teddy bear in a cup you were thinking of presenting to your loved one.
An Unforgettable Romantic Escape in Cape Town
Some cynics are fond of stating that Valentine's Day was created by Hallmark greetings card company as a massive marketing ploy. The same people will often say that Coca Cola invented Santa Clause. Whether there's any truth in either of those statements is not really important. What is important however is that there should not just be one day to celebrate love. Every day should be a chance to woo that Valentine – whether you have just met him or her, or you've been together for a few decades or more.
What better place to let all those blissful feelings loose than South Africa's Mother City? With its picture-perfect scenery, mild weather, glorious beaches, plethora of intimate villas, sexy cocktail bars and world-class dining establishments, romantic holidays in Cape Town are almost certain to put you in the mood for lurve.

If you still need convincing, here are some of our top picks for romantic holiday and date ideas in Cape Town…
#1 Romantic villas in Cape Town. First things first, you need to find the perfect base from which to begin your romantic escape. Renting out a luxurious villa is always worth a splurge – whether you live in the city or you are coming from afar. With so many to choose from, you can opt for something with ocean views or mountain views; an infinity pool or a private Jacuzzi; a lavish master suite or even your own private butler and chef. Who says you can put a price on romance, after all?
#2 Moonlit beach picnics. Head to one of the many pristine beaches in Cape Town once the sun has gone down (or better still, watch the sun go down and the stars come out) and enjoy a private picnic. Pack a blanket, some candles (you can make some easy candle holders by filling brown paper bags with sand, and placing the candles carefully inside), tasty morsels such as strawberries, oysters and chocolate, and a bottle of your favourite bubbly. For a private beach, try Llandudno or Clifton 2nd.
#3 Horse back riding. On Noordhoek's Long Beach, you can take the beach date idea one step further by going for a sunset horse back ride with your paramour. Even if you do not have much experience with horses, you can still enjoy this couple's activity. There are a few stables situated in the area, including Imhoff Farm and The Dunes.
#4 Stargazing. When the weather is clear, you can head to a good stargazing destination to marvel over the wonders of the universe together. In the southern suburbs, the South African Astronomical Observatory is a good place to start (you can contact them on +27 (0)21 447 0025), while other options include the South African Museum and Planetarium and Over the Moon Tours (email them on [email protected]).
#5 Private dining. Tired of doing the same old dinner-and-a-movie routine for your special dates? A personal chef is just what you need. One of the (many) benefits of hiring your own villa for a weekend (or a week, or a month… no need to rush these things) is that you can opt for add-on services that allow you to enjoy a five-star meal, without leaving your sumptuous surrounds. Plan your own menu based on your favourite foods, have your meal served by your own butler, or plan in advance so that you can serve yourselves in total privacy while you dine in your pajamas.
#6 Chocolate tasting. If you are even remotely as much of a chocolate addict as I am, take note of this one. There are a few places in and around the city that offer chocolate tasting. Some even offer chocolate and brandy tasting, or chocolate and wine pairing (which I can only assume includes tasting). There are also entire chocolate tours, run by people who clearly understand the importance of this heavenly substance. Good places to start include Waterford Estate, Van Ryn Brandy Distillery and Creation in the Cape Winelands, Klipdrift in Robertson and Rococoa in Woodstock.
#7 Comedy. Laughter may be the best medicine, but it's an aphrodisiac, too. It helps put you both at ease, livens things up and strengthens bonds. Luckily for you, there are loads of great comedy venues and shows that take place throughout the year. Jou Ma Se Comedy Club, Bay Harbour Market Comedy Supper Club, Beefcakes, Obviouzly Armchair Theatre and The Market Bar are some of our favourite places to enjoy some good laughs and good times.
#8 Live jazz. There are few musical genres that have been able to infuse as much passion and emotive elegance as jazz. Cape Town is home to a number of jazz venues across the peninsula, while there are often concerts taking place at various locations. Some great venues to give you some inspiration include The Piano Bar, Hanover Street Jazz Club, Thuthuka Jazz Café, Straight No Chaser and Asoka.
—
Whatever you end up doing on Valentine's Day, we hope that you aim for a Valentine's Life, too. Because every day should be used to celebrate the power of love – not just one single day.
What is your idea of the perfect romantic escape in Cape Town? Share your ideas below and tell us how you plan to infuse more romance into everyday life.