Looking for ideas for romantic winter honeymoons in Cape Town? We have just the thing to help you find inspiration for your upcoming post-wedding getaway. While some prefer the hot summer or mild spring months for tying the knot, others have discovered the magic of Cape Town's gentle, rewarding winter season, which offers a far warmer alternative to winters in the colder northern hemisphere. In fact, many travellers have compared our winters to their summers in colder destinations!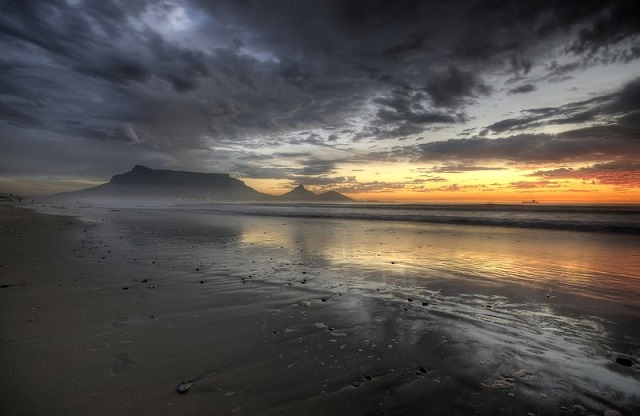 With many things to do during winter in Cape Town, every visitor will find this season to offer much in the way of activities, attractions, tastes, experiences and adventures. For those planning a honeymoon in this part of the world, the wintery weather adds even more romance and coziness – whether staying at a luxurious villa, getting out and about or simply relaxing and enjoying time together. And, as this city is also a perfect choice for destination weddings, you may even choose to have your nuptials as well as honeymoon in the Cape.
Whether you are plotting a honeymoon to die for or you're simply looking for some romantic ideas for an upcoming couple's retreat, we have some amazing tips to help you make that special holiday even more memorable.
Winter Honeymoons in Cape Town – What to Do, Where to Stay & What to Try
Make the start of your new life together as unforgettable as possible with an incredible Cape Town honeymoon that is sure to make winter your new favourite time of year. Some of our top picks on what to do, where to stay and what to try include…
1. Escape from the world into your own private oasis of luxury. Or escape to a luxurious villa with ocean views, which is pretty much the same thing really. You do not have to be a millionaire or jet setter to enjoy the privacy and comfort of your very own villa. In fact, winter is an affordable time to search for accommodation all over the city, as it is during the quieter travel season. This also means having fewer crowds to contend with, more space to enjoy the wonderful sights and a generally quieter experience all round. If your budget allows (honeymoons and romantic escapes do not come around too often, after all!), try and find a villa that has a hot tub, private pool or a balcony or deck that overlooks the ocean to ensure optimal romance during your stay.
2. Head to the ocean, or the vineyards or the heart of the city. Actually, with so many great areas to stay in all over the city, you are pretty much spoiled for choice when it comes to romantic destinations. The trendy City Bowl is great for couples who wish to be close to bars, clubs and bustling markets and urban hotspots. The picturesque Cape Winelands or Constantia Wine Route meanwhile both offer all the best of wine tasting, pretty scenery and a sense of feeling 'away' from everything. Beach areas such as Camps Bay, Clifton and Llandudno are perfect in winter and summer, giving you the benefit of spectacular sunsets, beach proximity and ocean views. All of which ramp up the romance factor nicely, we have to add. Take some time to consider what you want the most during your honeymoon – peace and quiet, country views, sea views, city lights or anything else you will both prefer.
3. Activities to suit every mood, preference and adventure level. If you are one of those active couples who love trying new things, you could go shark cage diving, abseiling, scuba diving, paragliding, sandboarding or even hiking on Table Mountain. If you both have a passion for culture, be sure to visit the many excellent museums, art galleries, theatres and other venues that offer opera, ballet, dance, art, comedy and countless other local, traditional and modern expression. Those who enjoy sports meanwhile can take their pick from yoga to nature walks, and those who like to take things slow can enjoy boat cruises, wining and dining, tours and many other activities that cater to all. Then there are the romantic activities on offer, such as horse riding on Noordhoek's Long Beach, chocolate tasting, wine tasting tours, cooking experiences, couple's spa treatments and plenty more besides.
…
With so many beautiful places to stay, so many amazing experiences to savour and so many well-priced villas to choose from, it is no wonder that honeymooning Cape Town is a popular choice for many couples… whatever the season.
Now it's over to you – have you enjoyed a romantic escape or honeymoon in the lovely Cape Province? Share your thoughts below and let us know!