We love Cape Town videos – especially those that capture the sheer beauty and magic of our amazing city. Not too long ago, we featured Brendon Wainwright's time lapse video of Cape Town. More recently, we brought you an amazing South African travel video shot by Marko Roth. Today, we bring you a truly magnificent video filmed by Luke Maximo Bell. Made from drone footage that gives a unique perspective of the city's beaches, oceans, mountains, urban centre and landscapes, this video is breath-taking!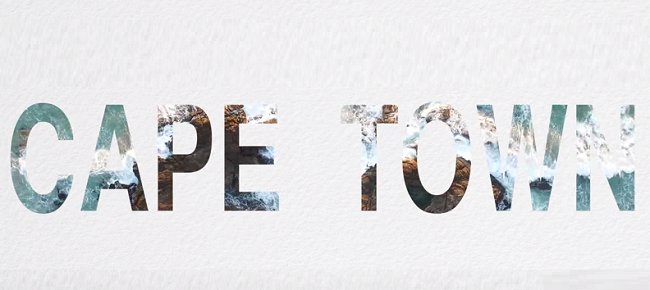 The video puts new meaning to the term 'bird's eye view', featuring sprawling vistas of mountain, ocean, nature and city. Whether you are new to the city and visiting for the first time, or, like me, you have been born and raised here, you are sure to be blown away by the most beautiful city on earth.
Watch This Incredible Cape Town Video
If you were not already in love with the Mother City, this Cape Town video is sure to change that…
Want to check out some of the incredibly shot places in this video? Some places that the video highlights include the following:
* Table Mountain. Whether viewed from outside the city for that post card perfect silhouette, viewed from above by way of the cable car, climbed from one of its peaks, such as Lion's Head or Signal Hill, Table Mountain is without a doubt one of the city's most treasured landmarks. This video shows its beauty and size – its rocky outcrops, lush natural vegetation, craggy shores where waves crash against rock. Try a Lion's Head hike or a cable car trip to fully appreciate this wondrous landmark.
* Cape Town Beaches. Home to several Blue Flag beaches along with many others of all sizes, across its peninsula, the Cape is home to two oceans. The Atlantic Ocean is chillier, with beaches such as Camps Bay, Llandudno, Hout Bay, Clifton and Blouberg found along this coastline. The Indian Ocean is warmer, with beaches such as Fishhoek, Noordhoek, Muizenberg and Cape Point found along the False Bay coastline. Whichever coast you find yourself on, beaches in Cape Town are quite simply out of this world.
* City Bowl. The sprawling urban centre of Cape Town is magical in a whole other way. Featuring areas such as the City Centre (a modern CBD that is home to the International Conference Centre, SA Museum, SA National Art Gallery, Greenmarket Square and other landmarks), Gardens (a pretty suburb that is home to Kloof Street, museums, shops and restaurants), Bo Kaap (the Malay Quarter, which is home to colourful cottages, steep cobbled streets, museums, spice shops, galleries and more) and other equally interesting suburbs.
* Chapman's Peak. A scenic route that separates Hout Bay and Noordhoek, this coastal road is one of the most awe-inspiring roads in the world. The views span across the Atlantic Ocean, with a winding pass that takes you around the mountain. The route forms part of the annual Argus Cycle Tour and is also a frequent favourite sundowner spot for locals and visitors alike. Sunsets are especially magical, but any time of day will give you the kind of views that you only see in travel brochures.
* Cape Point. Situated at the very tip of the peninsula, just past Simons Town, this nature reserve is a major attraction for tourists and locals… and for good reason. For a small entry fee, you are able to access the reserve, where you can drive through remote windswept beaches, coastal forests, dunes, fynbos and roads. Wildlife, marine life, bird life, ocean, mountain, nature… this reserve has it all. Within Cape Point is the Cape of Good Hope Nature Reserve and many other interesting little places to stop and take photos. Contrary to rumour, this is not the place where the two oceans meet – that honour goes to Cape Agulhas. It is nonetheless one of the most amazing places, filled with natural wonders.
_________________________________
You can view the video on YouTube directly, or check out Luke's Instagram stream for more great photos of Cape Town. Don't forget to let us know what you think of this Cape Town drone video!