A new contemporary art museum is opening in Cape Town in 2017, in the historic Grain Silo at the V&A Waterfront. The museum is expected to cost over R500 million for the development, but from the pictures released so far, it looks like it will be worth every cent! The Grain Silo is a fascinating structure that was built in the early 1920s. Standing at an impressive 57m tall, it is an integral part of the Cape Town skyline. Transforming this structure into a world-class art museum is sure to breathe new life into the beautiful old building.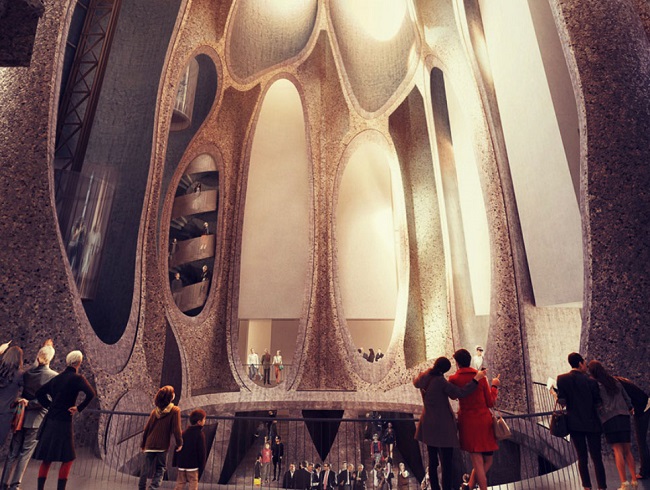 Called the Zeitz Museum of Contemporary Art Africa (or Zeitz MOCAA for short), the project is headed by British architect Thomas Heatherwick and named after former Puma CEO Jochen Zeitz, who will also be donating a large portion of the museum's exhibit from his own private collection.
About the Future Zeitz Museum of Contemporary Art Africa
The art museum will showcase contemporary African art, with a variety of exhibits spanning across diverse mediums. Paintings, sculptures, photographic exhibits and performance art will all be on the cards, while the building itself is sure to be an attraction in itself. Spanning across almost 100, 000 square metres and nine floors, a large portion of the space will be dedicated to installation and artworks from icons such as Marlene Dumas, Nicholas Hlobo, Nandipha Mntambo and other local artists. There will also be 80 additional gallery spaces that will feature local and international exhibits, an entire floor dedicated to art education, a sculpture garden on the rooftop, storage and art conservation vault, reading rooms, shops and even a restaurant, cafe and bar.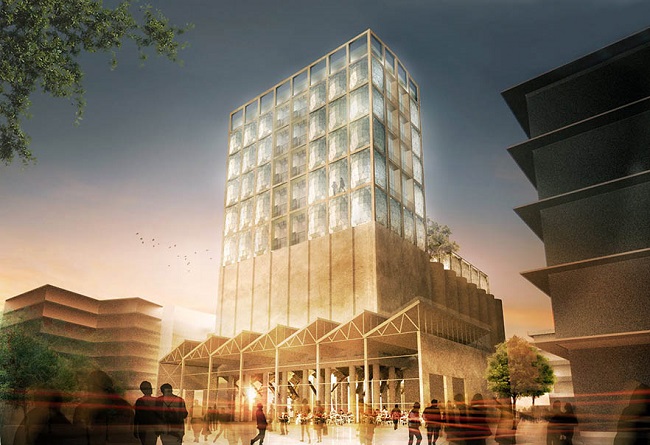 V&A Waterfront CEO David Green said about the Zeitz COAA project, "Given the history and socio-economic role the V&A Waterfront plays in South Africa and the sheer number of visits we achieve annually, we felt this gift to the nation, where commerce meets culture, was entirely appropriate and will correctly continue to position the Waterfront as a social nexus for all Capetonians, South Africans and international visitors who take joy in celebrating culture."
There is no doubt that the Mother City is the perfect location for a project of this magnitude. But, while the city is already home to a wide range of top class art galleries and museums, the new museum is sure to cement the city as a major art and design hub.
[Related: 7 Indoor Attractions That Are Great for Rainy Days]
Both Heatherwick and Zeitz have a long-time passion for Africa, and especially Cape Town. Heatherwick was first introduced to the city 20 years ago, but even then often thought that the industrial look of the Waterfront's Silo District left much to be desired when it came to beauty and inspiration. "It was 90 years old and (the Grain Silo Complex) was the tallest building in Sub-Saharan Africa for apparently half a century," he recalls, adding, "But it was sort of invisible in some sense to people in Cape Town."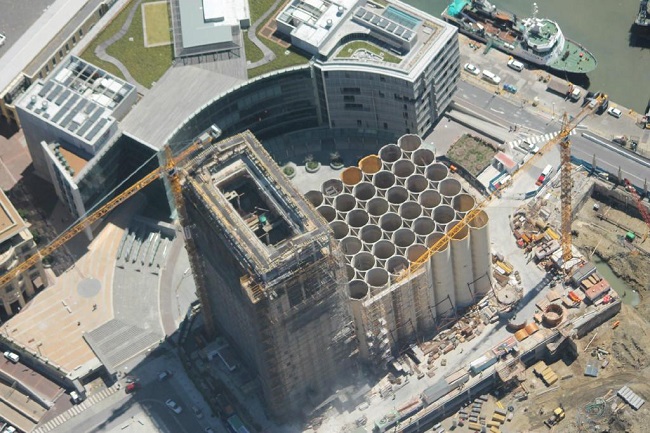 Zeitz meanwhile has such fondness for Africa that he has a home situated in the heart of the bush, in a private game reserve. His impressive art collection is almost entirely comprised of both well-known and emerging African artists. All work is current, with no piece pre-dating the year 2000.
"There was a collection looking for a home," says Heatherwick, "and there was a building looking for content — meaningful content."
The project has not been without its share of challenges, not least finding a way to work around 42 massive concrete tubes. Instead of tearing them down, Heatherwick opted to use the tubes within the design. The result is a large atrium-like space that has elevators, spiral stairs and a  huge class ceiling that allows ample light into the space.
The new Zeitz Museum of Contemporary Art Africa is set to open next year in 2017. The project forms part of a great plan for the Silo District, which will also included mixed use developments with retail, residential, hotel and commercial spaces and the new museum as the central focus in a plaza.
____________________________________
What do you think? Will you be visiting this Cape Town contemporary art museum when it opens its doors?