Planning your Cape Town Christmas party? Now is a good time to get those plans sorted, while you can still make bookings. As we get closer to the festive season, it becomes harder and harder to do the things you really want to do. We're making the process a little easier by hand-picking our favourite events taking place this coming Christmas. From dinners to buffets and lunches, carols, shows and festive movies, these events have something for everyone.
Keep reading to get our top picks for top Cape Town Christmas party options taking place across the Mother City this festive season.
Start Planning the Best Cape Town Christmas Party Yet
Ready to get started? Here are our suggestions for the very best Cape Town Christmas party ideas this December…
1/ Christmas Carols at Kirstenbosch
15 – 18 December 2017 | Kirstenbosch Botanical Gardens, Rhodes Drive, Newlands | R35-R110 | [email protected]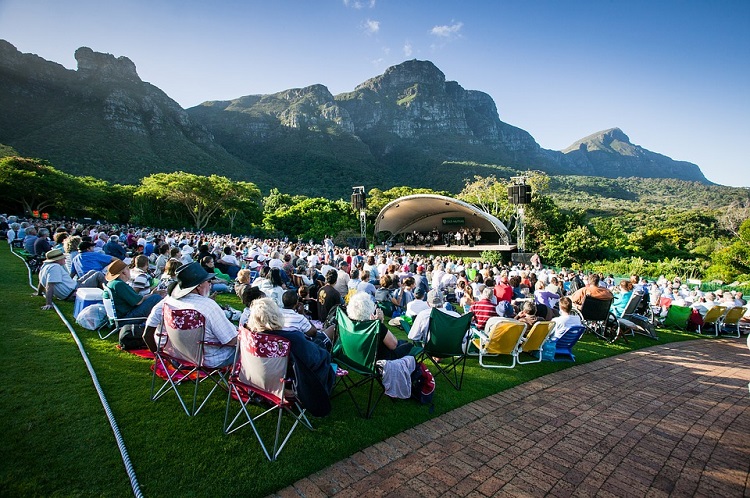 Organised by The Rotary Club of Kirstenbosch, this event features the Cape Town Concert Brass and the Cape Town Male Voice Choir. Gates open at 18h00, and shows mostly start at 19h45. These concerts are child friendly. Pack a blanket, a picnic and some comfortable cushions, and settle down on the concert lawn to enjoy some evening carols. Tickets are available via Webtickets.co.za. Bookings are essential.
2/ Christmas at Spier Wine Estate
8 & 25 December 2017 | Spier Wine Estate, R310, Stellenbosch | R165-R850 | www.spier.co.za/events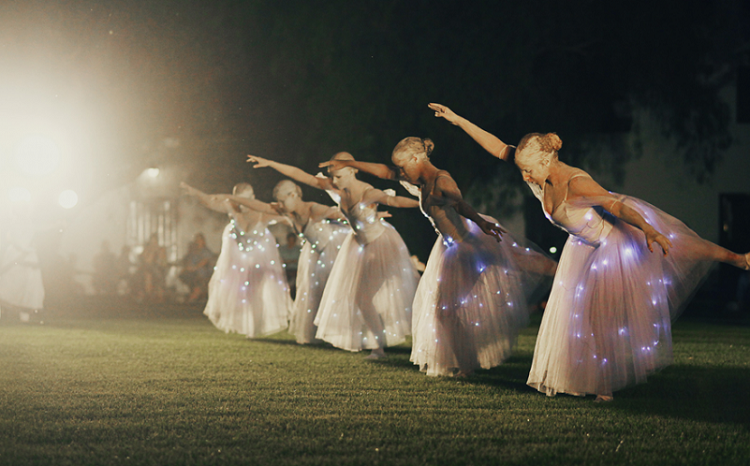 Image: www.spier.co.za
Spier's festive season offering kicks off with the incredible Festival of White Lights. This event takes place within the historic farmyard on Friday 8 December 2017 at 19h00. Tickets cost R165 for adults and R65 for children under 12 (show only). Picnics are available from the Spier Farm Kitchen, and meals can also be enjoyed at one of the other excellent restaurants within the estate. After the event, you can enjoy a a complimentary glass of wine from the acclaimed Creative Block range. Then on Christmas Day, Spier is hosting a buffet in the Old Wine Cellar courtyard. Tickets for this event cost R250 for kids under 12 and R85 for adults.
3/ Christmas Day at The Galileo Kirstenbosch
25 December 2017 | Kirstenbosch Botanical Gardens, Rhodes Drive, Newlands | R150 | thegalileo.co.za/movies/the-santa-clause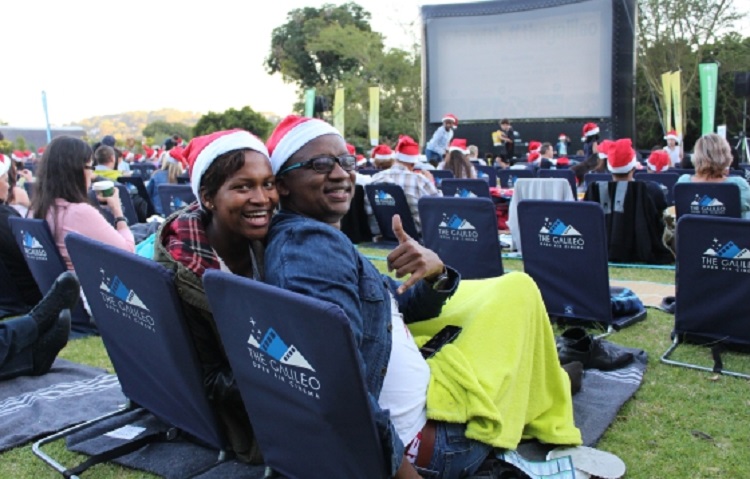 Image: thegalileo.co.za
The Galileo at Kirstenbosch Botanical Gardens is hosting a special movie event on Christmas Day. Taking place at 20h30, the movie that will be shown on Monday 25 December 2017 is The Santa Clause. Doors open at 17h00 and tickets cost R150 per person (includes entry, backrest, blanket, sweet treat and Christmas hat). The Santa Clause is a classic PG 90s comedy about a regular dad, who accidentally causes Santa Clause to fall through his roof. Taking over Santa's duties proves to be more of a challenge than he realises. Tickets are available via the website (link above).
4/ Christmas Lunch at The Rockwell Dinner Theatre
25 December 2017 | The Rockwell Dinner Theatre, Prestwich Street, Green Point | R450 | www.rockwelldinnertheatre.co.za/christmaslunch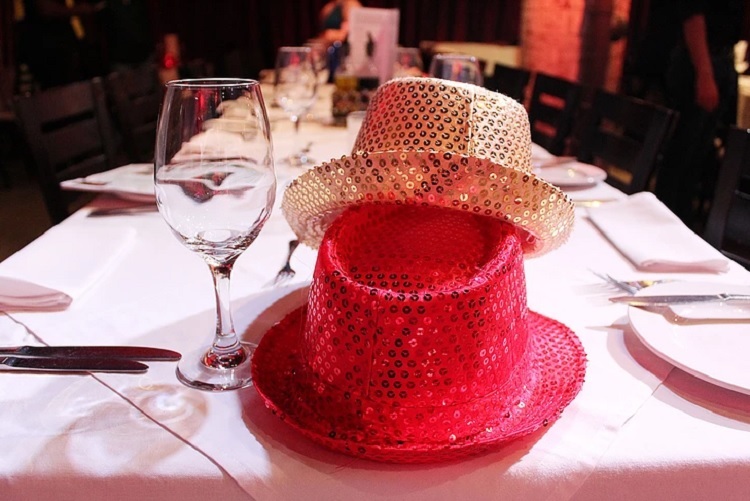 Image: www.rockwelldinnertheatre.co.za
The Rockwell Dinner Theatre will be hosting a Christmas lunch on 25 December 2017 from 12h00 until 15h00. Tickets to the lunch cost R225 for children under 12 and R450 for adults. Kids under three years get in for free. Highlights include a performance by the Khayelitsha Gospel Choir, a visit from Santa, a three course meal and plenty of fun and laughter. For bookings, contact booki[email protected] or visit the website link above.
5/ Christmas at Azure Restaurant
24 & 25 December 2017 | Twelve Apostles Hotel, Victoria Road, Camps Bay | R1250-R1450 | www.12apostleshotel.com/food-and-drink/azure-restaurant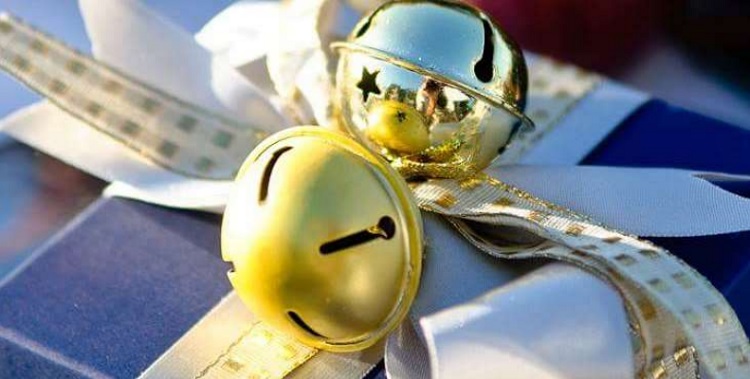 Image: www.12apostleshotel.com
Azure Restaurant at the Twelve Apostles Hotel & Spa will be hosting both a Christmas Eve event and a Christmas Day event. The Christmas Eve dining experience takes place on Sunday 24 December 2017 at 19h00 for 19h30. Guests are welcomed with a glass of Sangria on arrival, before enjoying an indulgent five course set menu. The following day, the will be a Christmas Lunch Buffet starting at 13h00. This buffet includes a host of classic favourites, along with a visit from Santa. Bookings are essential. Contact [email protected] to make your booking.
6/ Christmas Lunch at Benguela Cove Restaurant
25 December 2017 | Benguela Cove Lagoon Wine Estate, R43, Hermanus | R600 | [email protected]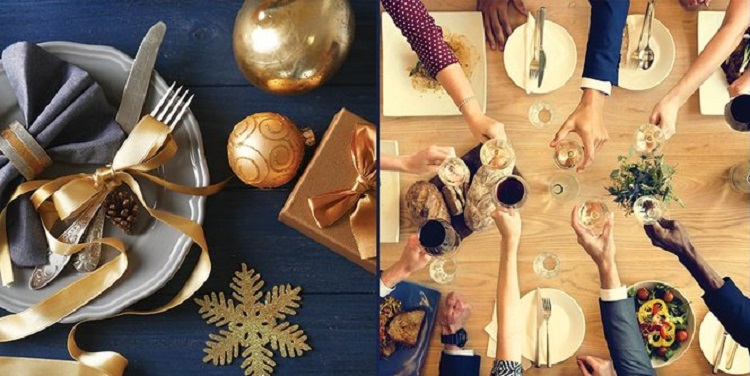 Image: www.benguelacove.co.za
From 18h39 to 21h30 on Christmas Eve, Benguela Cove Restaurant is hosting an amazing five course dinner for just R600 a head. Situated within the Beguela Cove Lagoon Wine Estate in Hermanus, this restaurant serves up delightful dishes in a stylish surrounds. The price includes a welcome drink on arrival. For R800, you can select a wine and food pairing option. For full details and bookings, email [email protected].
7/ Christmas at the Mount Nelson Hotel
24 & 25 December 2017 | Mount Nelson Hotel, Orange Street, Gardens | R990- R1825 | [email protected]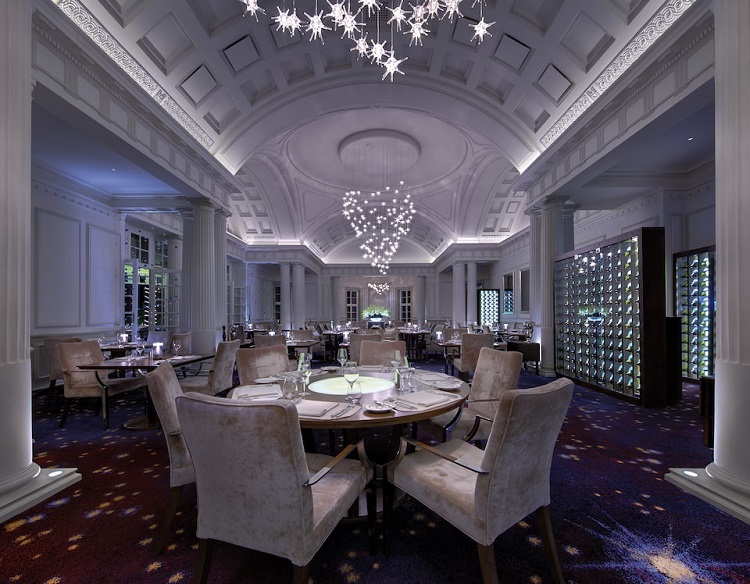 Image: www.belmond.com
The Mount Nelson (or the Pink Lady, as it's often called) has a number of events taking place this festive season. On Christmas Eve, they will be hosting a dinner event at Planet Restaurant from 19h00 until 22h30. Dinner costs R1825 per person (includes live entertainment). The dress code is smart and no kids under 11 are allowed. On Christmas Day, from 12h30 to 15h30, lunches will be held at Planet Restaurant (R1825, no under 11s); The Ballroom (R1325 per adult/R610 per child); and Oasis Bistro (hotel guests only – R1100 per adult/R610 per child). On Christmas Evening meanwhile, Planet Restaurant will be having a dinner event from 19h00 to 22h30 at R990 per person (no under 11s, smart dress code).
8/ Lavish Christmas Buffet at Shimmy Beach Club
25 December 2017 | Shimmy Beach Club, South Arm Road, Waterfront | R950 | http://www.shimmybeachclub.com/press-room/celebrate-christmas-shimmy-beach-club/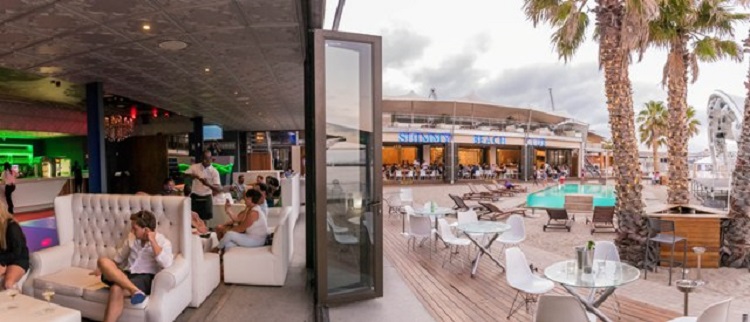 Image: www.shimmybeachclub.com
On Christmas Day, you can head on down to the V&A Waterfront for an elegant lunch buffet at Shimmy Beach Club. This lunch costs R275 per child from four to 11, R950 for adults and kids of 12 and over, and nothing for kids of three or under. The three course meal is full of delicious goodies, and there will be entertainment on offer as well. The price includes full access to the buffet, live music, plus a Christmas cracker. Drinks are not included however. Bookings are essential – email [email protected].
______________________________________________________________
We hope you have enjoyed our Cape Town Christmas party guide. Please note that we will be bringing you even more ideas on what to do this festive season. Be sure to stay tuned to the blog so that you don't miss out. You can also read our 2017 year end function guide to get ideas on corporate festivities. Other useful guides include our list of the hottest restaurants in Cape Town, as well as our guide to the best restaurants by area.
Planning a holiday in Cape Town over the festive season? Get in touch for assistance in finding accommodation and tours. We will help you plan the ultimate Cape Town Christmas party and a holiday you will never forget!