Looking for things to do in Cape Town this weekend? This weekend, we have a diverse range of events, from Belgian food to wine tasting, summer concerts, short films, running events and magic. This list has something for just about everyone. Whether you're looking for something free to enjoy, new ideas to keep away boredom, family-friendly events or something a little different, you are sure to find it on our list.
Ready to get our list of things to do in Cape Town this weekend as we gear into the third weekend of November? Let's have a look at what is happening in South Africa's Mother City this coming weekend.
Top Things to do in Cape Town This Weekend
Whatever you feel like doing, this list of things to do in Cape Town this weekend is sure to give you some ideas. Keep reading to get our top picks on things to do in Cape Town this weekend.
1/ A Beau Day Out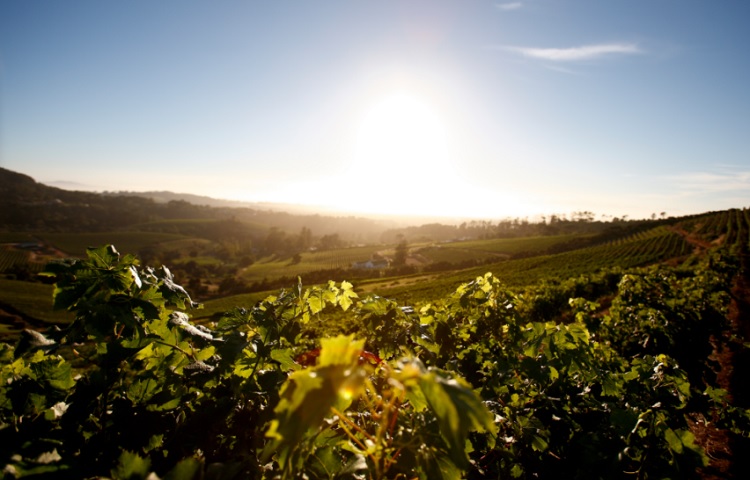 Image: www.beauconstantia.com
Taking place on Saturday 18 November 2017 at Beau Constantia Wine Farm in the Constantia Winelands, A Beau Day Out celebrates the work that the Africa Foundation has done over the last 25 years. From the website, here's a snippet telling us what the event is all about… "In collaboration with Watershed, Majozi, The Kiffness and Chris Bertish, we are raising funds to aid the building of classrooms in the remote areas of South Africa, Botswana, Namibia, Kenya, Mozambique, Zanzibar, and Tanzania." Food and drinks will be available from Earth Fire Pizza, Jack Rabbit, The Mad Batter and Cafe2Go. The event starts at 13h00. Tickets cost R450 per person via Webtickets.co.za. Visit www.beauconstantia.com for details.
2/ Kirstenbosch Summer Concerts – Ismaël Lo
Video: Rétros Musique Afro / YouTube.com
Senegalese singer Ismaël Lo will be performing on Sunday 19 November 2017 as part of the Kirstenbosch Summer Concert Series 2017/18. The highly talented, award-winning multi-instrument artist will be performing popular hits such as Dibi Dibi Rek, Tajabone, and Jumma Africa in an intimate concert. Tickets cost R295 and are available via Webtickets.co.za only. Pack a picnic, bring a blanket, and make sure you book now to avoid disappointment. The Kirstenbosch Summer Concert Series shows will proceed regardless of rain. For more information, follow the official Kirstenbosch Summer Concerts page at www.facebook.com/KirstenboschSummerSunsetConcerts.
3/ Our City Film Project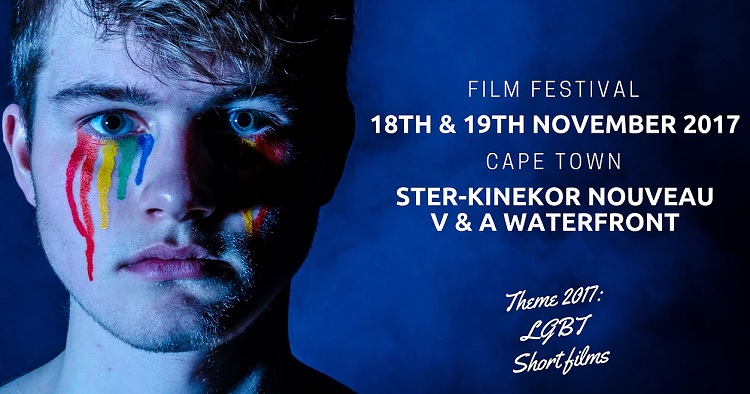 Image: www.ourcityfilmproject.com
Head on down to V&A Waterfront Ster-Kinekor Cinema Nouveau on 18 and 19 November 2017 to enjoy a series of moving, inspiring, gripping and fascinating stories. Our City Film Project is a film festival that showcases the work of filmmakers from different cities to a global audience. This year's theme is LGBT short films. Movies are organised into categories such as Fiction, Documentary, Artistic and Animation. Tickets vary according to standard cinema prices. They are available at the door or via http://www.sterkinekor.com.
4/ An Evening with David Kramer & Arno Carstens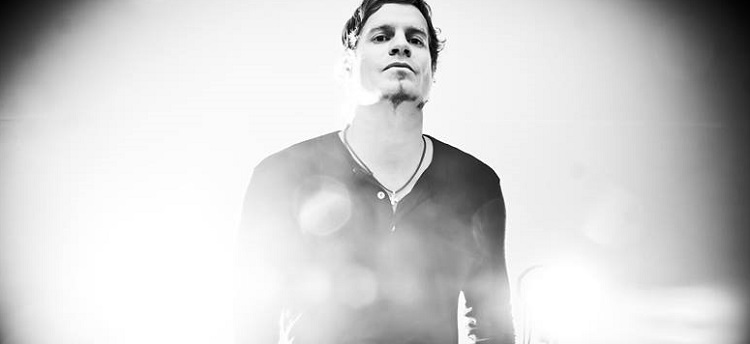 Image: www.facebook.com/arnocarstensmusic
On Saturday 18 November 2017, two South African music giants will be performing at an intimate concert hosted by Sandstone House in Franschhoek. An Evening with David Kramer & Arno Carstens celebrates good music, good wine and good food. Tickets R1200 via Webtickets.co.za and include food, top-end wines and local drinks. Proceeds support Karoo communities opposed to fracking. The show kicks off at 18h30. For more information, visit Arno Carstens official Facebook page at www.facebook.com/arnocarstensmusic.
5/ The Color Run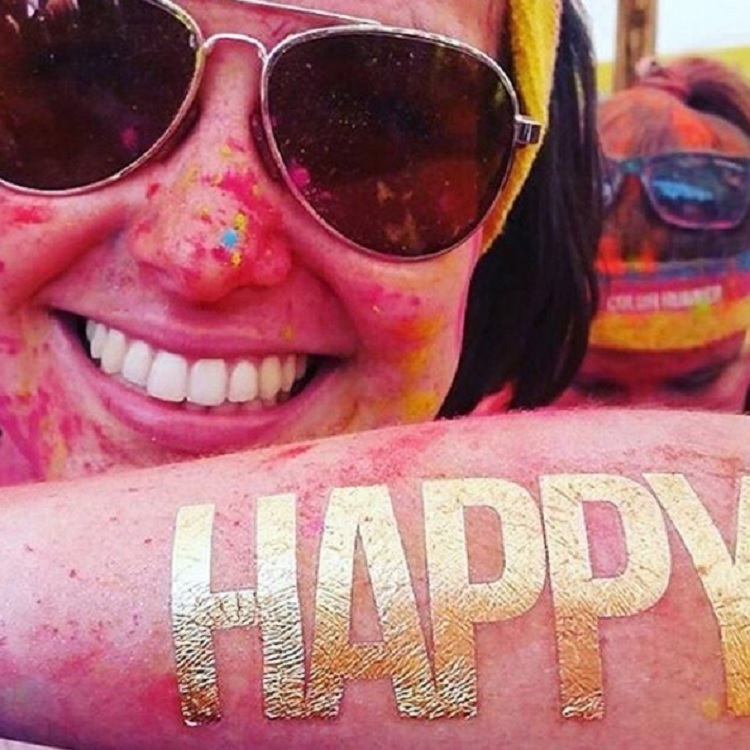 Image: www.instagram.com/thecolorrunsa
Taking place on Saturday 18 November 2017 at Cape Town Stadium in Green Point, the Color Run is a 5k run like no other. Runners dress in white, and as they run, they are doused in eco-friendly powders of a riot of colours at every kilometre. At the end of the finish line, runners and spectators can enjoy an after-party to celebrate another fun Color Run. Tickets cost R270 in advance and R300 on the day. For more information on this event, visit the official web page over at thecolorrun.co.za/locations/cape-town.
6/ A Taste of Belgium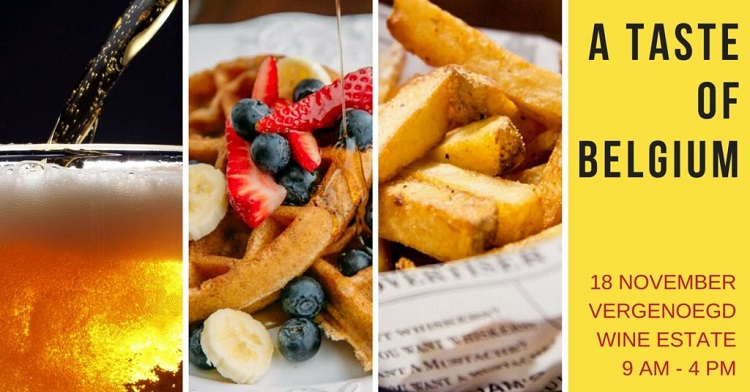 Image: belgianchambersa.co.za
Head on down to Vergenoed Wine Estate in Stellenbosch on Saturday 18 November 2017 between 09h00 and 16h00 for the Taste of Belgium event. The fifth edition of this event showcases Belgian's finest food, including delicious waffles, genuine Belgian fries and mayonnaise, Belgian Stew, Belgian beers, chocolate and plenty more besides. Entry to the event is free. Kids are welcome, and so are dogs. This estate also has the famous duck parade that runs at 10h30, 12h30 and 15h30. Over a thousand ducks make their way through the estate during this parade. For more information, visit www.facebook.com/atobelgium.
7/ Masters of Magic – Russell Fox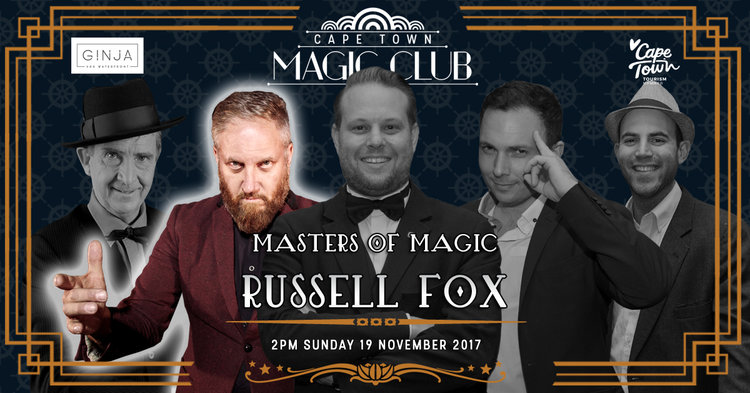 Image: www.magic.capetown
On Sunday 19 November 2017 at 14h00, Cape Town Magic Club presents its family-friendly show, Masters of Magic featuring Russell Fox. This show will be held at Forum Conference & Banquet Centre on Dock Road in the V&A Waterfront. Tickets cost R80 for kids between 7 and 18, and R120 for adults. Kids of all ages will enjoy this show, which runs for an hour. Tickets can be purchased online via Quicket.co.za, or via the Cape Town Magic Club website at www.magic.capetown.
8/ Last One Alive Debut EP Launch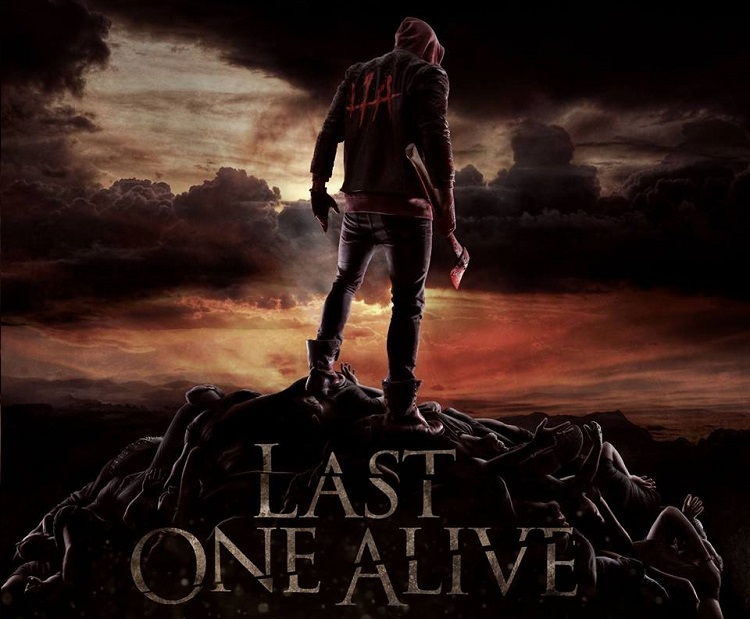 Image: www.facebook.com/lastonealiveza
Alternative metal band, Last One Alive will be launching their debut EP at Mercury Live in Zonnebloem on Friday 17 November 2017. This newly formed five-member band won a SAMMA (South African Metal Music Award) for the best music video in 2016. Their sound is described as 'driving alt-metal with a modern metalcore appeal'. The show kicks off at 20h30 and continues until 01h00. Tickets cost R50 at the door. Visit their official Facebook page over at www.facebook.com/lastonealiveza to find out more about the launch and their debut EP.
_________________________________________________________
Looking for additional things to do in Cape Town this weekend? View our list of underrated towns to visit near Cape Town for some road tripping inspiration, check out our guide to the hottest restaurants in Cape Town, do some celeb spotting in Cape Town, and enjoy some fun, low-cost things to do in our wallet-friendly guide to Cape Town.
We're here to make your Cape Town holiday dreams into a reality. Get in touch if you'd like help finding the perfect place to stay this November. We will help you discover the very finest things to do in Cape Town this weekend and every other weekend during your stay.