If you're hoping to spot a celeb or two on holiday, Camps Bay bars are the place to be. This trendy Atlantic Seaboard neighbourhood has become the most sought-after destination for holidays. Visitors coming to the Cape flock to Camps Bay in droves in search of the quintessential blend of sea, mountain and beautiful people that has made this area so in demand. It's not just regular folk who adore Camps Bay, either… many actors, musicians and other celebrities have found themselves enjoying a cocktail here.
In this mini guide to Cape Town's nightlife, we take a look at the best Camps Bay bars for celeb-spotting in the Mother City. Keep reading to get the lowdown on the hottest spots in Camps Bay, Cape Town.
Best Camps Bay Bars to Spot Celebs in Cape Town
In no particular order, some of the best Camps Bay bars for spotting celebs in Cape Town include the following:
La Parada Del Mar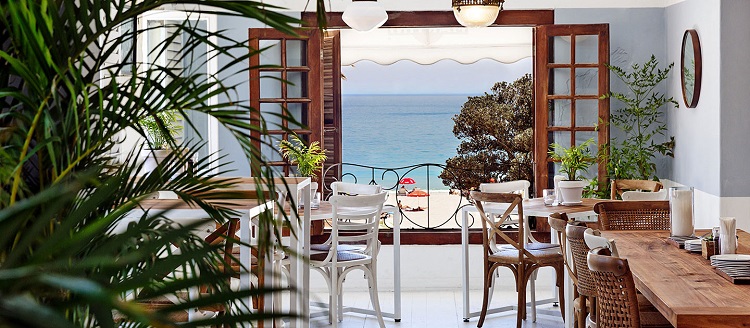 Image: http://laparada.co.za
Victoria Road, Camps Bay | +27 (0)21 286 2106 | laparada.co.za/camps-bay
La Parada is a glamorous tapas bar that is favoured by discerning local and visitors alike. Even if you don't spot any celebs, you will be able to relax and unwind in a sophisticated surrounds that makes you feel fabulous and almost famous. is also located on Victoria Road, which is Camps Bay's answer to St Tropez. This road runs alongside the beach, making it ideal for sundowners – especially on warm summer evenings.
Cafe Caprice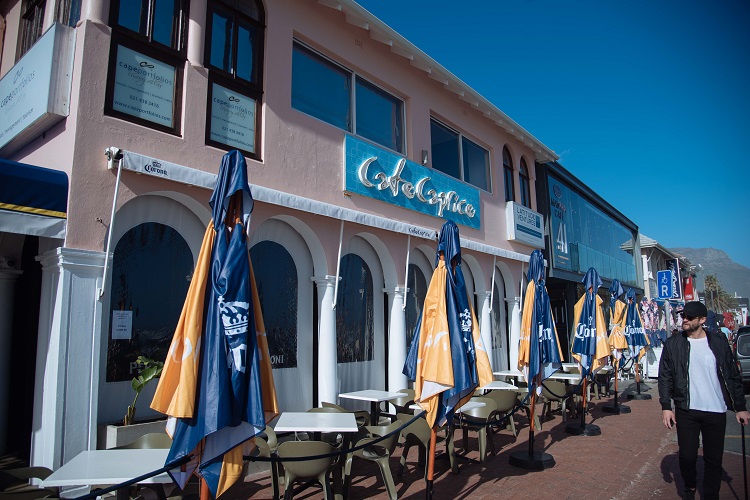 Image: http://cafecaprice.co.za
Victoria Road, Camps Bay | +27 (0)21 438 8315 | http://cafecaprice.co.za
One of the most popular bars on the strip, Caprice is favoured by locals and international visitors alike. Celebrities who have been here include Zac Efron, who was allegedly spotted sipping on a Granadilla Lolly, and Leonardo DiCaprio, who is no stranger to Cape Town holidays, thanks to the number of his movies that have been filmed this side of the Atlantic. World-famous DJ Dorfmeister has also once taken to the decks, much to the delight of the crowds. What makes this place special is its laid-back beach bar vibes, great menu and decadent cocktails. It is the ideal spot to walk in directly from the beach.
The Leopard Bar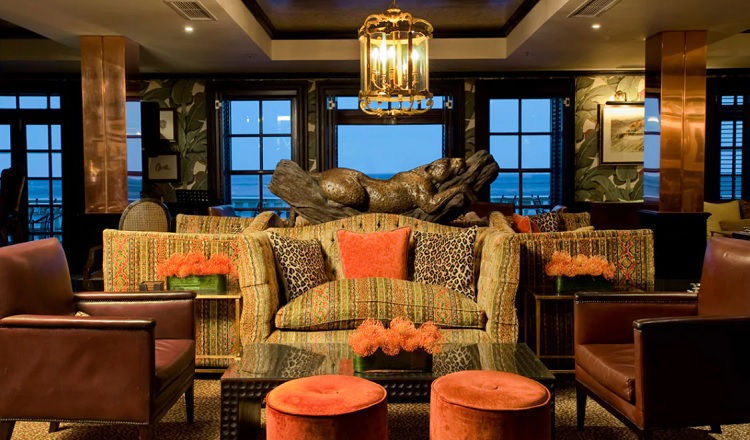 Image: www.12apostleshotel.com
Twelve Apostles Hotel, Victoria Road, Camps Bay | +27 (0)21 437 9000 | www.12apostleshotel.com
The Leopard Bar is a glamorous bar that is ideally positioned within the Twelve Apostles Hotel. This hotel has become a favourite for a wide number of VIP guests. With its luxurious decor, spectacular views, excellent drinks menu that includes cognacs, cocktails, bubbly, whisky and signature blends, this bar and lounge is ideal for romantic dates, leisurely evenings and sophisticated post-dinner drinks. Make sure you dress the part here. Although there is no strict dress code, you certainly won't want to fade into the background.
________________________________________________________________
Looking for more ideas on where to go and where to eat during your Cape Town holiday? View our destination guide to Camps Bay for a full overview of what this area has to offer. If you'd like further assistance planning your stay, get in touch with our friendly concierge team. We will help you find the best Camps Bay bars and restaurants to ensure a memorable trip.