Weekends are for catching up on all of the stuff we miss during the long work week. For some, that might be marathon naps. Others may hit the gym, go for a run or head up the mountain. Some catch up with friends and family and head out to enjoy some much-needed downtime.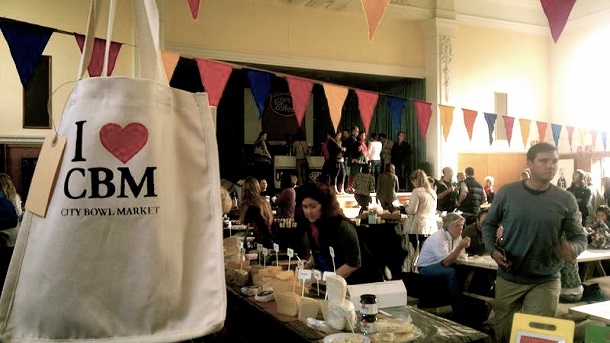 If you are visiting Cape Town over a weekend, you may be wondering about things to do in the City Bowl on Saturday. Even if you're local and stuck for inspiration, you may be wondering the same thing.
Either way, here are some ideas on how to enjoy a stupendous Saturday in the heart of the city…
What to Do in the City Bowl on Saturdays
Weekend lethargy about to hit? Run out of ideas on how to let loose and have some fun? Here are some ideas on what to do in the City Bowl on Saturdays…
1. Check out the City Bowl Market. In case you didn't know, this market is seriously awesome. It's held at 14 Hope Street in Gardens, every Saturday morning and also every Wednesday evening. Here, you can try local beers and food, meet local people, catch a local band and even enjoy a few other highlights that take place each month.
2. Take a stroll down Long Street. It's called Long, and it is Long. On this road, you will discover a range of eclectic bookshops, antique shops, second hand clothing stores, the African Music Store, art galleries, restaurants, coffee shops and plenty more besides. Start at one end and make your way up or down a few blocks – to help you get your sense of direction right, it's good to remember that up is towards Kloof Street, and down is towards the Waterfront. See our Long Street page to find out more about why we heart this street.
3. Grab a cheap breakfast at Arnold's on Kloof. On Kloof Street meanwhile, there are also loads of cool shops to see. You will find one of the cheapest, cheerfullest (cheeriest?) breakfast spots in the city over here, just opposite the Checkers supermarket. Grab a table outside, and tuck into a variety of breakfast options that will seldom cost more than R40. They do really good coffee too, and it's a 'lekker' (great) place for people watching!
4. Enjoy a picnic or a bit of frisbee at Dewaal Park. Hey – did you know that the City Bowl has its very own, super awesome park that lies right near the reservoir? It's situated on Camp Street, which can be accessed from Kloof Nek Road or Kloof Street. You can even watch free concerts here during summer. It's the city's only dog park, so you will meet some new canine friends too. Bring a frisbee or join a game in progress and you will soon feel the weekend feel-good moments.
5. Feed squirrels at the VOC Company Gardens. If you're after a different sort of furry mammal, the company gardens off Orange Street (opposite the Mount Nelson Hotel, next to the Michaelis Art School) are where you can feed a curious squirrel, watch the large khoi fish in the ponds, see a few statues, visit the bird cages and enjoy some sun on a pretty lawn. If you're in the mood, or if the weather is not so sunny, you can go and see the SA National Museum too, which is in the grounds of the garden.
So there you go darlings – we can't promise to make your weekend amazing, but we can at least give you some tips on things to do in the City Bowl on a Saturday so that you can get out there and make it amazing.
What are your favourite things to do on a Saturday in the city, and why? Share your thoughts below and let us know!