Winter fitness in Cape Town offers some great choices for those who want a good workout without having to go outside. With the rains finally arriving here in the Mother City, it is always great to get ideas on where to get fit indoors. Although it can be tempting to stay inside and relax on the couch throughout the winter, getting moving is the best way to stay warm even on the coldest day.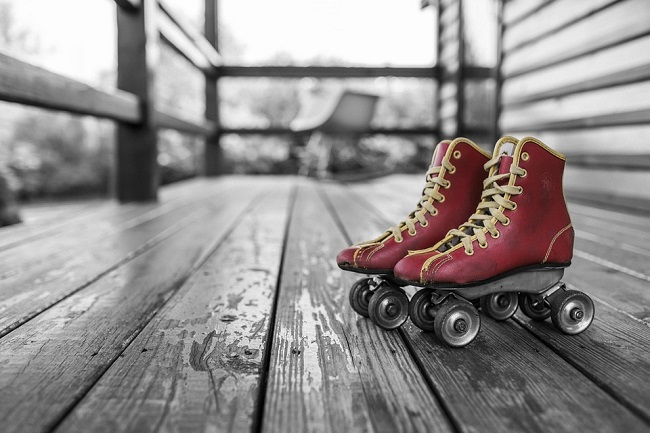 Some of the best ideas on how to enjoy winter fitness in Cape Town include classics such as boxing, along with innovative fitness trends such as Switch, Rush, rollerskating and aerial yoga. Check out our list below to find a new way to stay fit this winter!
Heart-Pumping Ideas for Winter Fitness in Cape Town
Some of our top picks for winter fitness in Cape Town include the following:
1. The Armoury
Buchanan Square, Sir Lowry Road, Woodstock / armouryboxing.com/contact / +27 (0)21 461 9141
While not exactly new or different, boxing is a workout that is certainly great to get your heart going. Both men and women are welcome at The Armoury, which is a good old-fashioned boxing gym with no extra frills. If you're looking to good fit, while working off your frustration after a long day at work, this is sure to be a good choice.
2. Rush Trampoline Park
Stadium on Main, Claremont / [email protected] / +27 (0)21 683 3841
Situated in Stadium on Main in Claremont, Rush is a one of a kind trampoline park. There are a few options here for those wanting to bounce their way to fitness. Regular one hour jump sessions are available throughout the week at R115 per session, while X Fit classes are also held twice a week (Mondays and Tuesday) at R1000 a month, and Flip Out one on one sessions are also offered at R250 per session.
3. Roller Derby
Sunningdale Sports Complex, Waterville Street, Milnerton / www.capetownrollergirls.com/contact/
If you have no trouble getting around on roller skates (and we mean the old fashioned ones, not roller blades!), then roller derby is just what you need. The Cape Town Rollergirls is a non-profit group of women who take to the rink for some serious fun. This is not ideal for those who are not keen on skating, but anyone wanting to learn is welcome here.
4. Switch
Bree Street, City Centre / www.switchplayground.com /+27 (0)21 422 2515
Switch Playground is a unique fitness venue that combines carefully selected aspects of cardiovascular training, functional training, boxing, plyometric training, core stability and power-flow yoga. Classes are high energy and plenty of fun. Single sessions start at R130, with package deals also offered. If you get bored easily and prefer your fitness to be different each time, this is a good choice.
5. Aerial Yoga
Various Yoga Studios, City Wide
Combining aspects of Yoga, Pilates, Aerial Arts and Strength Training designed to increase strength, mobility, balance and flexibility, Aerial Yoga is a fun workout that is also relaxing. Classes comprise floor work and aerial strengthening exercises, stretches and relaxation. The workout focuses around a low-lying soft fabric trapeze (aka "sling" or "hammock") suspended from the ceiling to hip height.
_____________________________________
Looking for more ideas on how to stay fit this winter in Cape Town? View our tips on outdoor fitness, hiking in Cape Town and running in Cape Town, or contact us if you would like further tips on winter fitness in Cape Town during your stay.