Looking for wild outdoor adventures in Cape Town? Thanks to its unique landscapes with massive mountains and a spectacular coastline, South Africa's Mother City is definitely not short on outdoor activities and sports adventures. Whether you wish to abseil down Table Mountain, snorkel with seals, or go sandboarding on the dunes of Atlantis, this local guide to the best outdoor adventures to experience in Cape Town has got you covered.
1 Explore the Coastline in Gansbaai on a Mighty Fatbike
Going on a Fatbike Tour is one of the best ways to experience Gansbaai's beaches and sand dunes. Fatbikes are basically bicycles with low-pressure and wide tires that can easily go over soft surfaces. Besides offering an unforgettable experience, this tour is also eco-friendly. Keep in mind that fatbike tour participants have to be taller than 1m 50cm and under 120kg.
2 Get Close to Penguins at Boulders Beach
Did you know that Boulders Beach in Simon's Town is home to a huge colony of cute penguins? Well, the good news is that there are many ways to get close to these lovely creatures. You can go swimming and admire them from the water or go down to the beach and see them up close. There is also the option of going on a kayak tour in Simon's Town which allows you to take cool photographs of penguins. Make sure to call in advance, as the kayak tours are weather dependent.
3 Abseil Down Table Mountain
Abseiling down Table Mountain is one of the best outdoor adventures in Cape Town. What better way to enjoy magnificent views of the Atlantic Seaboard that leaning over the edge of the most famous mountain on the continent. This thrilling adventure is safe and there are experienced guides who will strap you into a harness and tell you about various techniques that you can use while abseiling.
4 Sandboarding on the Dunes of Atlantis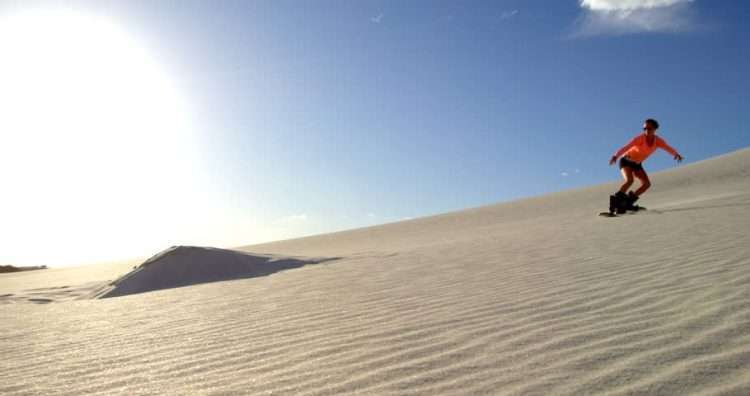 Head out to the small town of Atlantis where you will have an opportunity to test your speed limits and go sandboarding on the dunes. This spectacular tour is suitable for everyone and the local guides will provide training and the necessary gear. You don't have to have any experience whatsoever and transportation to the location is included in the price.
---
---
5 Admire Cape Winelands from a Hot Air Balloon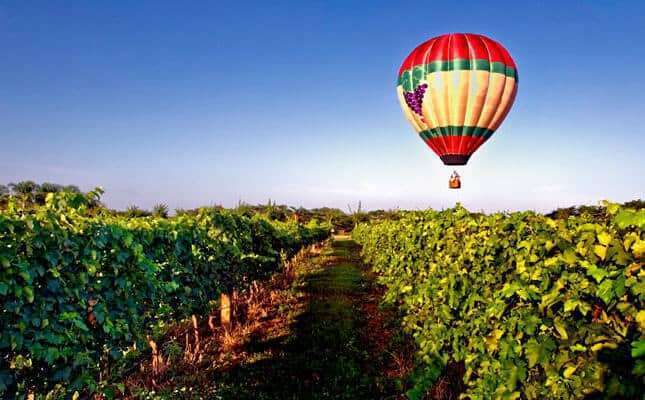 There are many ways to admire the beauty of the Cape Winelands, but going on a hot air balloon ride over the lovely wine estates and rolling vineyards near Cape Town can be an unforgettable experience. The tour usually starts at sunrise and lasts for about 3 to 4 hours. It includes breakfast, coffee, and a glass of sparkling wine. This experience will set you back around R3000.
6 Explore Spier's Vineyards on a Segway
Segway tours are usually all about seeing the central streets of the city, but this Segway tour is a bit different. Explore Spier's Vineyards, a 300-year-old wine farm by balancing on these awesome electric vehicles. Booking is recommended and the cost of renting a Segway and exploring the vineyards for one hour costs R250.
7 Seal Snorkeling in Hout Bay
Duiker Island in Hout Bay is home to a seals which are like the friendliest creatures ever. The good news is that a two-and-a-half-hour snorkeling tour is available and allows you to get up close to these beautiful and playful mammals. There are no age restrictions and you will also have a chance to spot many colorful fishes while snorkeling with seals.
8 Shark Cage Diving in Cape Town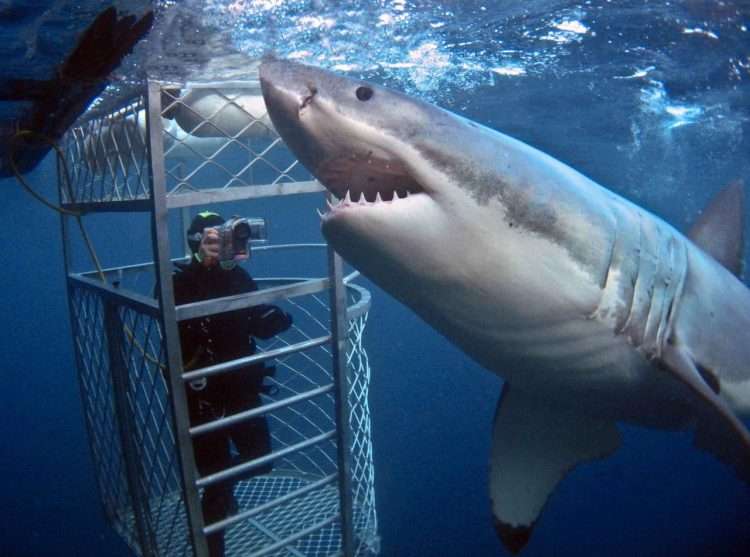 There are many excellent outdoor adventures in Cape Town, but shark cage diving is definitely not an adventure for the faint-hearted. However, if you have a thirst for adrenaline and you're not that much afraid of sharks, book a tour with Marine Dynamics and get up face to face with one of the most dangerous predators of the ocean.
---
Recommended Accommodation
---
9 Horse Rides on Noordhoek Beach
There are many places where you can ride horses, but Noordhoek's Longbeach is one of the best destinations for horseback riding in Africa. You will have an opportunity to admire ocean views from this magnificent beach and have a memorable experience while staying in Cape Town.
10 Hike Skeleton Gorge
Head out to the Kirstenbosch Botanical Gardens where you can start your Skeleton Gorge hiking adventure. Along with this scenic hike, travelers will come across picturesque water streams and steep hills. Keep in mind that a couple of rocks and ladders need to be climbed to reach the summit.
---
Looking for more adventures in Western Cape during your stay? Get in touch with the our team today to start planning your dream holiday right now. We also offer a wide range of tour activities and affordable accommodation options at the best rates in town. Contact us today with any booking related queries you may have, or to learn more about finding out-of-the-box travel adventures across Western Cape.