If you needed any more reason to love the Cape Town CBD, you're in luck… we have hand-picked a great selection of things to do in the Cape Town City Centre that will give you even more reason to love this area! From indoor pools to planetarium shows; chocolate tasting to beer savouring; burgers to bargaining… you will never be short of things to see and do in the CBD.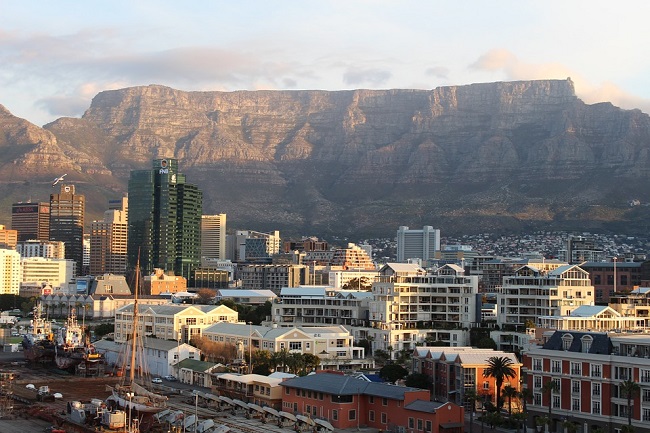 What items should be at the very top of your Cape Town Inner City bucket list? Join us on the blog today as we find out what you absolutely cannot miss when visiting this part of the Mother City!
The Ultimate Guide to the Cape Town City Centre
In no particular order, here are some of the things that we suggest you do in the Cape Town City Centre…
1. Catch a show at the planetarium.
Iziko Museum & Planetarium / 25 Queen Victoria Street, Gardens / +27 (0)21 481 3800 While most visitors know about the South African Museum and Company Gardens, not everyone knows that there is an amazing planetarium situated right next door. If you have an interest in the skies, planets and stars, this is sure to be a visit you will enjoy. Kids and adults of all ages will enjoy the shows, which are affordable and interesting.
2. Look out for the Eggman at Greenmarket Square.
Greenmarket Square / Corner of Shortmarket and Burg Streets, City Centre Greenmarket Square is one of the oldest and most popular markets in Cape Town. While some may argue that the goods have become generic and over-rated, one thing that no-one can dispute is the mystery of the Eggman. You'll know him instantly as soon as you see him… he has giant headdress made up of eggs and feathers of all colours and sizes. The Eggman is Gregory da Silva (originally from Benin, West Africa), a street performer who has become so famous that he has a website and You-Tube channel. He's even won the Guiness Record for Most Eggs Carried on a Single Hat. Choose an accommodation option such as The Bijoux Aparthotel or 808 Cartwrights Corner on Adderly Street to be close to all the action!
3. Shop at Pan African Market.
Pan African Market / 76 Long Street, City Centre / +27 (021) 426 4478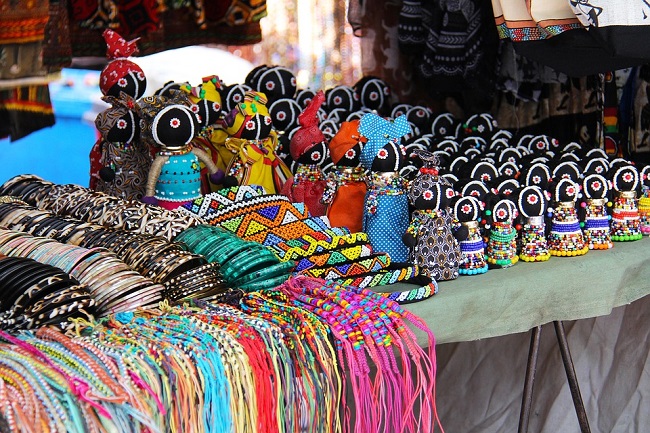 Set across three floors, with an abundance of colourful curios, artworks, clothing, jewellery and other goods, the Pan African Market celebrates the beauty of Africa. This indoor market is unique. Each trader is independent, with artists from all over the continent represented. With a bit of bargaining, you will find some amazing deals on home decor, art, jewellery, clothing, shoes and other finds.
4. Enjoy a burger at The Dog's Bollocks.
The Dog's Bollocks at YARD / 6 Roodehek Street, Gardens / +27 (0)82 885 5719 Insanely good burgers are served at this low-key outdoor eatery, which is too small and chilled to be called a restaurant. A limited number of burgers are prepared, with a simple menu of tried and tested classics. It's open between 17h00 and 22h30, and burgers are served on a first come, first served basis. Look out for yummy flavours such as beef, chicken and veggie burger patties, with toppings ranging from cheese to Mexican chili cheese, prego, mole and pepperberry blue to name just a couple.
5. Have High Tea at the Mount Nelson.
Mount Nelson Hotel / 76 Orange Street, Gardens / +27 (0)21 483 1000 A scrumptious feast awaits at the famous 'Pink Lady' aka Mountain Nelson Hotel. They have a Morning Tea that is served up between 09h30 and 12h00 (R255 per adult, R185 per child) and an even more decadent Afternoon Tea served between 13h30 and 15h30 and again between 15h30 and 17h30 (R325 per adult, R185 per child). Enjoy a huge range of sweet and savoury goodies, along with an impressive selection of teas.
6. Watch a movie at The Labia.
Labia Theatre / 68 Orange Street, Gardens / +27 (0)21 424 5927 The Labia is a wonderfully old-fashioned cinema on Orange Street in Gardens. It has been around since forever (or at least a very long time), with a focus on art-house and independent movies. Some more 'mainstream' movies are occasionally screened. There is a vintage style bar in the lobby, and you can take your drinks in with you to the show. All in all, a great choice for movie night.
7. Have a beer on Long Street.
Beerhouse  / Long Street, City Centre / +27 (0)21 424 3370 There are many, many great spots to have a drink on Long Street. If you're a beer lover, be sure to stop by Beerhouse. Boasting 20 taps and no fewer than 99 bottled beers (we're not kidding!), this is the ultimate place to have a beer. Adding the final touch, you'll also be able to enjoy good pub food, live music, a large balcony overlooking Long and a great vibe. Apartments such as The Colosseum Penthouse on St George's Mall will put in close reach of Long Street's trendy eateries.
8. Explore the Bo Kaap.
Bo Kaap / Various Locations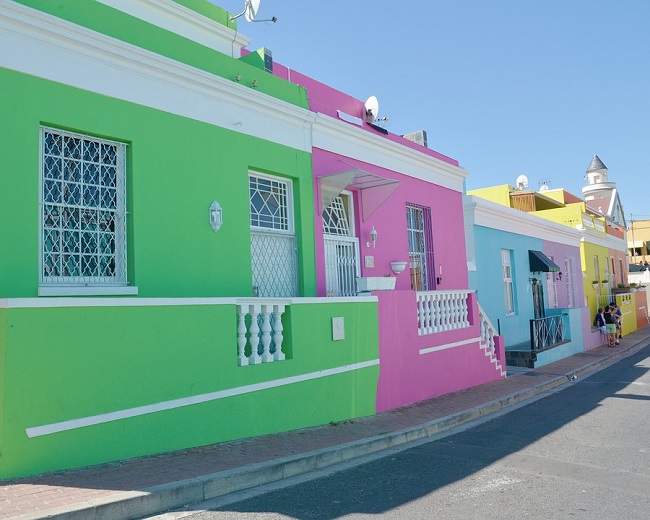 Just next to the Cape Town City Centre, between the CBD and De Waterkant, you will find Bo Kaap. Meaning above the Cape, this neighbourhood is one of the few that escaped the forced evictions of apartheid. It is famous for its colourful cottages, steep cobbled roads that travel down from the slopes of Signal Hill, vibrant Muslim community, large number of mosques and its art studios and markets, a visit to the Malay Quarter is always fascinating. Apartments such as Bandar Place on Bloem Street will put you in easy reach of the Bo Kaap and its many attractions.
9. Taste artisan chocolate at Honest Chocolate.
Honest Chocolate Cafe / 64A Wale Street, City Centre / +27 (0)76 765 8306 Honest Chocolate is a proudly South African chocolatier based in Cape Town. At Honest Chocolate Cafe, you can try some of their heavenly chocolate, or opt for a healthy but divine sweet treat at their little cafe that is based in the City Centre. The chocolate is made from sustainably sourced cocoa beans, using simple, wholesome ingredients. You can enjoy chocolate tastings for R100 per person – ask at the cafe if you're keen to book a tasting. Note: a minimum of 8 people is needed for a tasting. Make sure you're close to the chocolatey goodness by looking for an apartment such as Studio Hyde Park in De Waterkant, which is in easy reach of Wale Street.
10. Take a swim at Long Street Baths.
Corner of Long and Orange Streets, City Centre / +27 (0)21 422 0100 There is an amazing 25m heated indoor pool at Long Street Baths, which lies on the corner of Long and Orange Streets. While the pool is sometimes booked for groups, it is often free for the public. The Turkish Baths meanwhile also include saunas, cold pools and warm pools for those wanting to relax and unwind. The vintage appeal of the pool makes it feel like stepping back into a whole other era.
____________________________________________________
Looking for additional accommodation picks in the CBD? Try our centrally located apartments in the Foreshore area such as Triangle Luxury Suites, 301 Canal Quays, 1700 Icon and 515 Harbour Bridge, or the equally central apartment of Ateljee in Oranjezicht.
We have a huge range of additional places to stay in the Cape Town City Centre – browse our full list of City Centre accommodation to see what we have in stock!