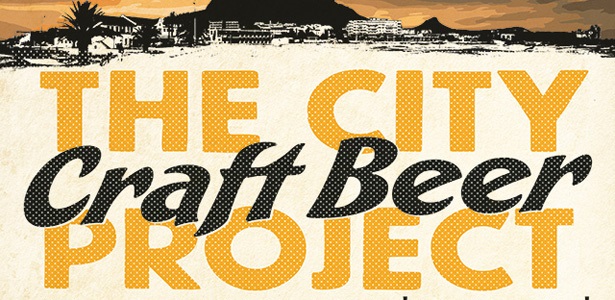 It is no secret that Cape Town loves its craft beer, so when we heard about a brand new beer festival called the City Craft Beer Project that is taking place at the end of March, we got pretty excited.
Brought to you by the legends who started the Cape Town Festival of Beer, and the Constantia Craft Beer Project, this new annual craft beer event is held at the end of summer. What better time to enjoy the last of the hot days, as we slowly progress into autumn? Beer, food, music and good times are just what we could all use to help us hang on to the warm summer days just a little bit longer.
Here is what you should know about the event (and how you can win free tickets to enjoy all the action yourself!)…
City Craft Beer Project 2015 – Where, When & What
Where: The River Club, Liesbeek Parkway, Observatory
When: Saturday 28 March (10h00-22h00) and Sunday 29 March (10h00-17h00)
How Much: R80 online via quicket and R120 at the door (kids under 12 get in free)
What: over 15 craft breweries across the city, plus live music, slow food, kids' entertainment and so much more!
Some of the participating breweries who will be showcasing their yummy brews include Apollo Brewing Co., Atlantic Storm Brewery, Boston Breweries, Brew Dog, Devil's Peak, Riot Factory and many others too. Food trucks will be offering a variety of good food as well, to make sure that stomachs are lined while all that beer is going down. Then there will be some great live music to keep things going until late, with artists such as Natasha Meister, The Rivertones and The Lone Raynger taking to the stage.
This new beer festival is not  just for the grown-ups either. As a rewarding family outing, kids can come along and enjoy free entry (provided they are under the age of 12). Parents have the option of signing kids into the secured River Rascals Kids Club, which provides loads of kid-friendly entertainment along with supervision from trained child minders.
One of the highlights of the event is sure to be the blind beer tasting. If you think you know your craft beers, don't miss this chance to put your taste buds to the test as you see just how well you know your stuff during this fun tasting.
Win Free Tickets to the Cape Town City Craft Beer Project!
 Now for the fun part… 
We are giving away tickets to the upcoming beer fest that takes place on 28 and 29 March 2015. Whether you are a craft beer affectionado, you love trying new beers or you simply want to head out for a late summer afternoon of beer, food and entertainment, this event is sure to become a favourite on the Cape Town festival calendar.
To win tickets to this event, here's what you need to do:
Tell us which day you would like to attend the City Craft Beer Project in Cape Town by leaving a comment below with Saturday 28 March OR Sunday 29 March as your answer. 
We will randomly select a winner for both days of the event from all of those who have commented. Winners will then be notified from there. Only comments made by 'real' people (those who use their real names) will be considered, and you can only enter once with your comment.
Ready to get started? On your marks… get set… and go!