The Whisky Live Festival 2015 is on right now in Cape Town, and could there be a better time of the year to celebrate all that is warm, soothing and whisky-ish? Winter is a great time for many things (including inspiring winter weekends in Cape Town), and whisky tasting is certainly one of those things. This annual festival showcases the best of the best, over the course of an event that runs from 18 to 20 June 2015. This year's event will be held at The Lookout in the Waterfront.

What is the festival all about, and what can you expect to find at this year's event? Let's take a look and see…
Whisky Live Cape Town 2015
Dates: 18 – 20 June 2015
Times: 08h00 – 22h00
Venue: The Lookout, V&A Waterfront
Price: R105 – R170 per person
Email: contact@whiskylivefestival.co.za
Website: www.whiskylivefestival.co.za
…
Whisky Live combines a number of events that take place throughout South Africa. While the main event takes place in Johannesburg, Durban, Pretoria and Cape Town have Live Showroom events that are pretty much just as good as the fully fledged festival. Whether you call it whisky or whiskey, one thing is certain: Whisky Live Cape Town is without a doubt one of the top festivals for those who enjoy this fine drink. This year's event promises to be just as good as previous years' events, with an excellent lineup.
During the event, attendees will be able to sample both American and Irish blends from a variety of distilleries. From bourbon to sours; finely aged blends to easy drinking options for new whisky fans, the event caters to a variety of taste buds. Exhibitors who will be showcasing at the event this year include the following brands to name but a few:
Bushmills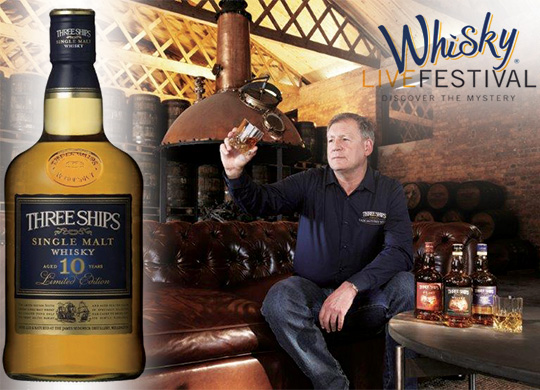 Dalwhinnie
Glenkinchie
J&B
Johnnie Walker
Lagavulin
White Horse
Bunnahabhain
Three Ships
Draymans
Bruichladdich
Glen Grant
Glenfiddich
Ballantine's
Chivas Regal
Jameson
The Glenlivet
Glenmorangie
Jack Daniels
Tullamore Dew
You can head on over to The Lookout between now and 20 June 2015 to get a taste of the action (no pun intended), and contact info can be found above for info on ticket sales. It is also worth noting that there is a special reduced package for designated drivers who want to attend without drinking. If you are planning to drink, be sure to organise a safe ride home via Uber or a non-drinking friend.
Will you be going to Whisky Live Showroom in Cape Town? And are you a whiskey or a whisky fan? Share your thoughts below and let us know!