When the weather is warm, heading out to enjoy sundowners in Cape Town is virtually mandatory. With so many spectacular spots to enjoy a chilled cocktail, glass of wine or even a non-alcoholic mocktail, the summer months are just the right time to enjoy a late afternoon drink as you watch the sun go down.
In this guide, we've hand-picked a few of our favourite places for Cape Town sundowners across the peninsula.
Best Spots for Cape Town Sundowners
Whether you drink alcohol or not, there is certainly no shortage of sundowner spots in the Mother City that are idyllic to wind down after a long day. Some of our favourite places to partake in evening and late afternoon sundowners in Cape Town include these gems…
Azure at Twelve Apostles Hotel & Spa
Victoria Street, Camps Bay | +27 (0)21 437 9000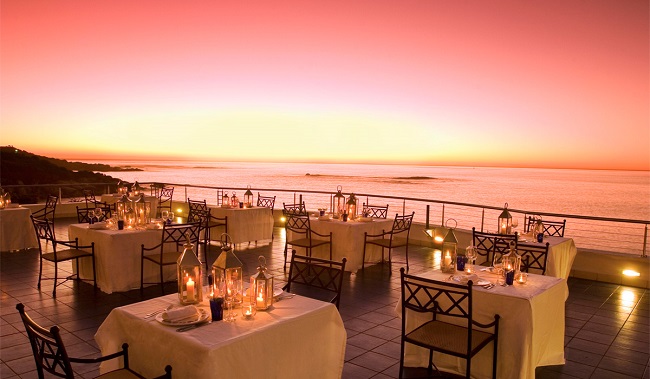 [image via www.12apostleshotel.com]
Azure is a world-class restaurant situated at the Twelve Apostles Hotel & Spa. Boasting some of the most breath-taking views imaginable, this spot has a large terrace overlooking the Atlantic Ocean. Here, you can enjoy a refreshing drink and a bite to eat as you watch the sun set over the ocean in all of its fiery, dazzling glory. This is one of the most romantic places to watch the sunsets, but it's also surprisingly laid-back, making it ideal any day of the week.
Grand Cafe & Beach
Haul Road, V&A Waterfront | +27 (0)21 425 0551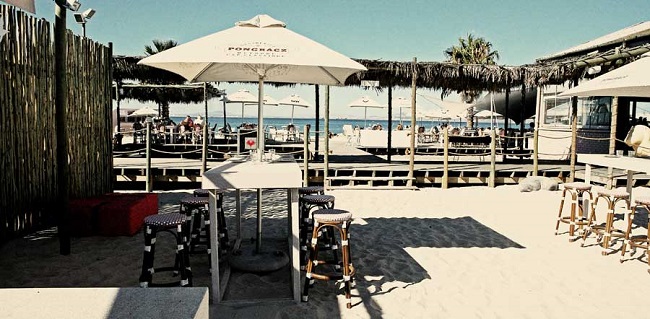 [image via www.grandafrica.com]
The Grand Cafe and Beach at the Waterfront offers a sheltered beach in the midst of the V&A Waterfront. Here, you will be able to relax and unwind on warm white sands, as you sip cool bubbly or something refreshing. Be sure to try their famous pizza (it's really good), or indulge in some ice cream while you wait for the sun begin to sink over the ocean.
Tobago's at Radisson Blu Waterfront
Beach Road, Granger Bay | +27 (0)21 441 3000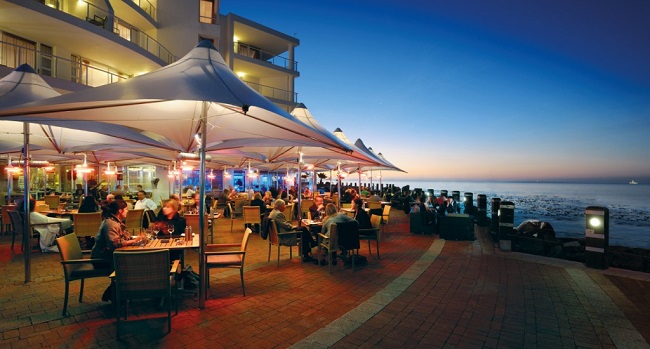 [image via www.radissonblu.com]
Tobago's at Radisson Blu Waterfront is lovely all year around. In the warmer months, this spot is perfect for cocktails or a glass or few of perfectly chilled bubbly. The restaurant and hotel are located in Granger Bay, overlooking the Atlantic Ocean. You will be able to watch the sun set, as you listen to the waves crashing into the rocks. Look out for the comfy lounges that are found near the water's edge… these offer the best views in the house.
Dunes Beach Restaurant & Bar
Beach Road, Hout Bay | +27 (0)21 790 1876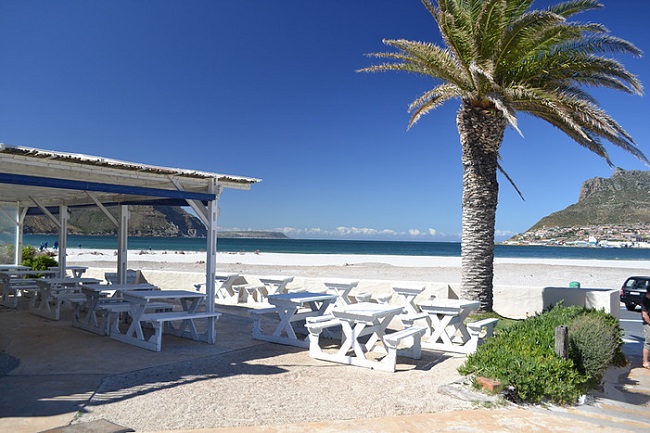 [image via www.dunesrestaurant.co.za]
Dunes is a laid-back bar and restaurant located on the sands of Hout Bay beach. It's about as relaxed as it gets. If you plan on spending the day at the beach, you can finish off with a drink at Dunes to add the final touch to what is sure to be a perfect day. There are various seating areas that you can choose from, including the patio or balcony. With uninterrupted views of the ocean, you can enjoy a lazy beer or cold drink from afternoon onwards as you wait for the sun to begin its journey into the ocean.
The Bungalow
Glen Country Club, 3 Victoria Road, Clifton | +27 (0)21 438 2018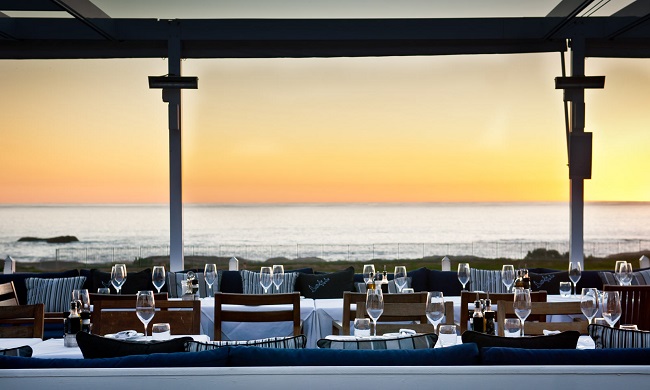 [image via www.thebungalow.co.za]
The Bungalow in Clifton offers a more exclusive sundowner spot in Cape Town. Overlooking the ocean, this spot is favoured by the beautiful people of the Mother City. It is ideal for a leisurely afternoon and evening enjoying good wine, good cocktails and good food, preferably with some good company. Romantic, elegant and always on form, this spot never disappoints.
_______________________________________
Where is your favourite place to savour sundowners in Cape Town? Let us know in the comments below!