Wondering what to do this September in South Africa's Mother City? Fortunately, there are many excellent events taking place in Cape Town in the next 30 days. Whether you wish to enjoy gin tasting, see a stellar stand-up comedy performance, sample some of the finest wines from the region, or celebrate the return of the Southern Right whales to the coastal waters of South Africa, there is no shortage of great events in Cape Town this September.
1 Strauss & Co Fine Wine Auction (September 14)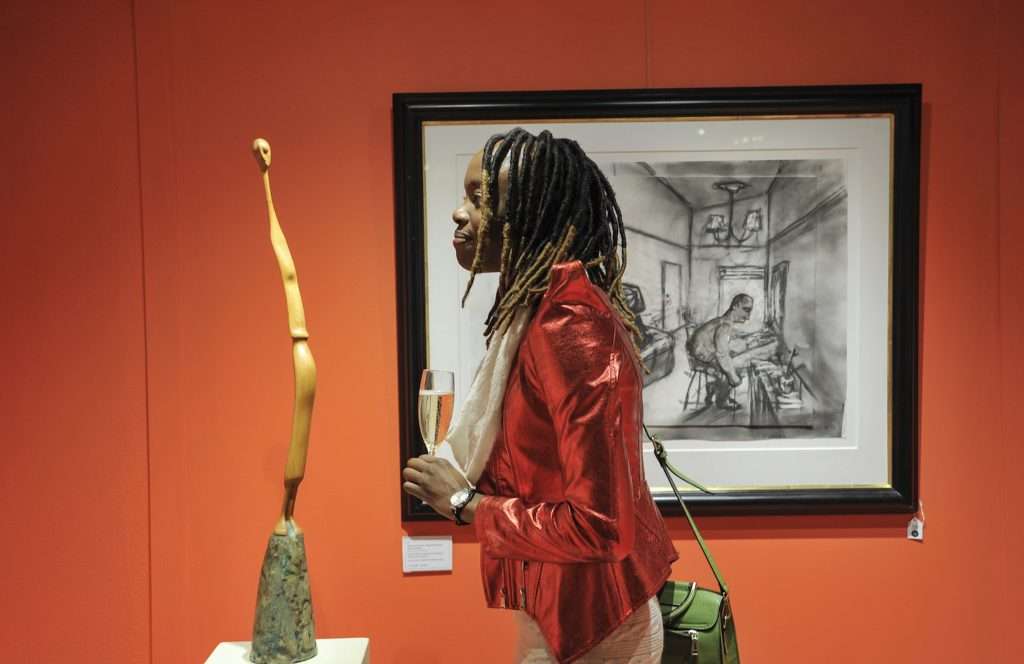 Taking place at the Westin, Strauss & Co Fine Wine Auction offers visitors an opportunity to purchase some of the finest international and local wines. Expect to find vintage wines from Meerlust, Kanonkop, Sadie Family, Klein Constantia, as well as the best wines from Bordeaux. Wine enthusiasts will be happy to hear the wines and champagnes from Burgundy and Italy will also be available for purchase at the Strauss & Co Fine Wine Auction on September 14.
Venue: Convention Square, Lower Long St, Cape Town, 8000, South Africa
2 Day at the Duck Race @ Essere Lodge (September 14)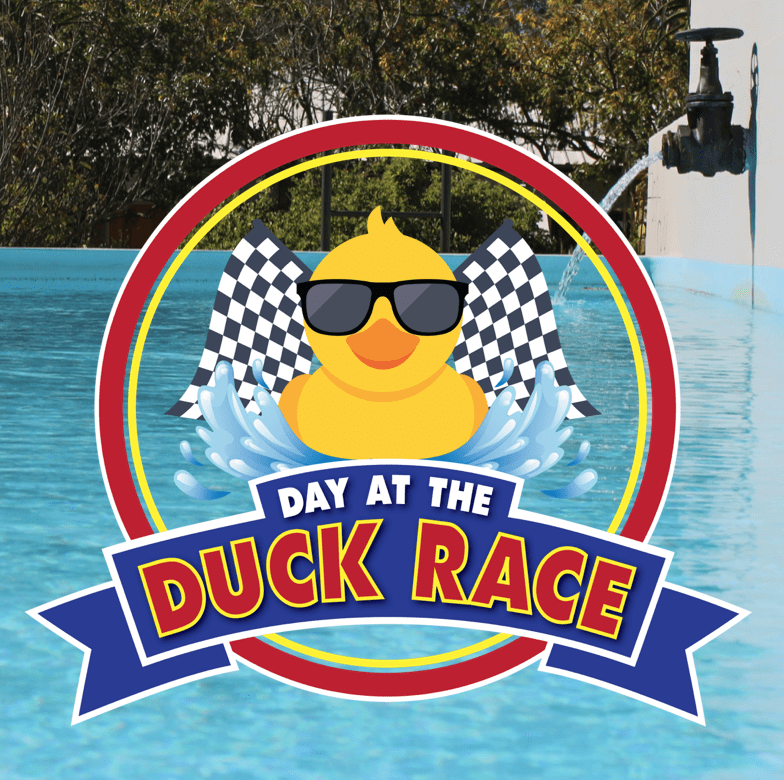 Head out to the small town of Tulbagh this September to attend the fabulous Day at the Duck Race at the Essere Lodge. This event commemorated fifty years since the destructive earthquake which devastated this small town. Luckily, the town was quickly rebuilt and is proud to host this fun-filled family event. This gathering is also organized to raise awareness and get funds for local animal welfare. It is worth mentioning that this area is home to many wine estates and features activities like horseback riding and zip-lining.
Venue: erf 110 Tulbaghweg, Tulbagh, 6820, South Africa
3 Lyrics Still Matter Live @ Cape Town Comedy Club (September 11-12)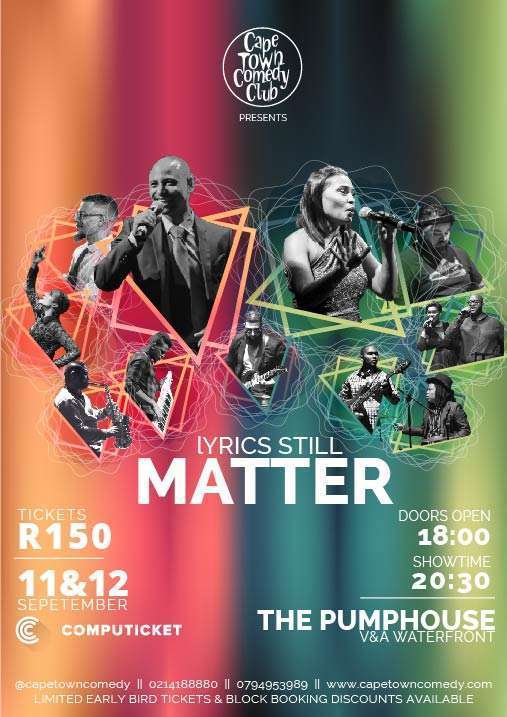 There are many cool events in Cape Town this September and the Lyrics Still Matter Live is one of my favorite ones. After their sold-out run at Cape Town's Artscape, the show is scheduled for September 11 and 12 at the one and only Cape Town Comedy Club. Many vocal artists from different disciplines are scheduled to perform and share stories of how lyrics and music influenced them. Sharing their journeys through music, Ghoema award-winning Hip Hop soul singer & rapper Jerome Rex and singer-songwriter Nadine Matthews will be there to entertain the crowds.
Venue: Cape Town Comedy Club, The Pumphouse 6 Dock Road V&A Waterfront Western Cape 8001 South Africa
4 Noble Vice Wine and Culinary Festival (September 15)
The annual Noble Vice Wine and Culinary Festival is returning to the Old Biscuit Mill on September 15. 6 chefs and 30 winemakers are in charge of creating an unforgettable tasting experience. The event features a 6-course meal, as well as tastings from hand-picked winemakers. All tickets which cost R890 per person are all-inclusive and include wine tastings and all food expenses. Keep in mind that there are only 500 tickets available for this event.
Venue: Old Biscuit Mill, 375 Albert Rd, Woodstock, Cape Town
5 Open Book Festival 2019 (September 4-8)
Presented by the Book Lounge and the Fugard Theatre, the 9th annual Open Book Festival is one of the biggest literary events in the region. It includes over 100 events, focuses on both international and South African literature, and features more than 100 authors. Although the official host of the festival is the popular Fugard Theatre, many events are going to be held at other places in the city like the Book Lounge, District Six Homecoming Centre and the A4 Arts Foundation.
Venue: Various Locations
6 The Canal Walk Gin Festival (September 6-7)
One of my favorite events in Cape Town this September is the Canal Walk Gin Festival. From all the best gin brands at one place including craft blends and local infusions to local DJ's providing groovy music for visitors, there is plenty to look forward to at this spectacular festival. Many experienced ginologists will attend the event and share their knowledge about this mighty drink. Bottles of gin will be available for purchase at the festival.
Venue: Centre Court at Canal Walk Shopping Centre, Century Blvd, Century City
7 Franschhoek Uncorked Festival 2019 (September 14-15)
Wine lovers who wish to experience one of the best wine destinations in Africa should not miss the Franschhoek Uncorked Festival. The procedure here is simple. Visitors travel from one estate to the next, sample some of the finest wines from the region, and enjoy bespoke meals, themed tastings, and live music. This fantastic two-day festival in Franschhoek Wine Valley attracts many local producers including names like Noble Hill, Holden Manz Wine Estate, Rickety Bridge Winery, Dieu Donné Vineyards, Topiary Wines and Black Elephant Vintners. A pre-booked weekend pass will set you back R180 per person.
Venue: Different farms around Franschhoek Wine Valley
8 Baxter Dance Festival (September 26-October 5)
Celebrating its 15th birthday, the Baxter Dance Festival is here to bring you the best of dance in the region. There will be three programs at the festival: Off-Main Program which offers the work by young talented choreographers, Fringe Program where you can see works by dance schools and youth groups, and the Fringe Program. The tickets for this event range from R40 to R300.
Venue: Baxter Theatre, Main Rd, Rondebosch, Cape Town
9 Hermanus Whale Festival 2019 (September 27-29)
Hermanus Whale Festival celebrates the return of the Southern Right whales to the coastal waters of South Africa and is one of the most anticipated events in the region. For those who don't know, Hermanus is one of the best destinations in the world for watching whales and this year's program is spectacular. From whale watching from the land and from boats to an orchid show, classic car show and arts and crafts, there are plenty of events to keep you entertained throughout the weekend. Some of the other events include Pirate & Mermaid Treasure Hunt, Festival of Whales Street Parade, and Marine Mammal & Eco Talks.
Venue: Hermanus Waterfront, Eco Marine Village
10 Neighbourhood Farm Market (September 29)
No list of events in Cape Town this September would be complete without mentioning the Neighbourhood Farm Market which is organized in aid of the False Bay Hospital Trust. This spring market will feature plenty of delicious foods, as well as a vast array of festivities for the whole family. Expect to see food trucks with pizza, baked bread, nachos, and veggies. There will various events happening here including a market garden workshop, live music, urban farming tour, and different activities for the little ones. The entrance to the market is free of charge.
Venue: Neighbourhood Farm, False Bay Hospital, Paris Rd, Fish Hoek
---
September is definitely an exciting month to visit Cape Town! If you're looking for a place to stay during your holiday, browse our range of accommodation options in Cape Town or contact us for assistance in finding the ideal place to stay. For an authentic experience in Cape Town, we offer a wide range of tours and activities for individuals and groups, and we can customize your itinerary based on your interest, ideas and time frame.
What September events in Cape Town are you looking forward to the most in 2019? Share your thoughts below and let us know!