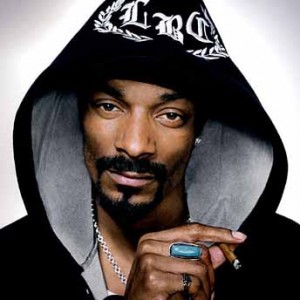 Now that 'Bieber Fever' has finally ended, we can all move on to the more important May events taking place in Cape Town. Yes, we know that it is a huge deal that SA is attracting major acts such as the Bieb, but that doesn't mean that we can't make fun of them just a little bit.
One such international act that very few people will be making fun of however is the grandfather of rap, the original P.I.M.P, the artists formerly known as Snoop Dogg.
Even if he is now called Snoop Lion, there is no doubt that the stadium will be getting down to some serious beats when Snoop hits our shores later this May.
It's not just Snoop who loves the Mother City lately either.
We had Bon Jovi and Bieber this month, Metallica very recently and even 80s legend Bonnie Tyler is all set to belt out her classics in August.
Big names aside, here's a lowdown on what else is happening this autumn in Cape Town.
Noteworthy May Events in Cape Town

 
Not fussed about concerts and big crowds? Never fear – we've got plenty else to keep you busy this month. Here are some upcoming events to add to your calendar:
·

        

Camille @ Artscape Ballet House, City Centre – 10 – 12 May
·

        

Last Night of the Proms 2013 @ Cape Town City Hall, City Centre – 11 – 12 May
·

        

Nuy Valley Feast, Worcester – 11 – 13 May
·

        

Slave Route Challenge, City Centre – 12 May
·

        

Cape Town Marimba Festival @ Baxter Theatre, Rondebosch – 12 May
·

        

Marketing Indaba @ CTICC, City Centre – 15 – 16 May
·

        

Charity Golf Day @ Royal Cape, Wynberg – 17 May
·

        

Student Expo 2013 @ CTICC, City Centre – 17 – 18 May
·

        

Franschhoek Literary Festival, Franshhoek – 17 – 20 May
·

        

5 For Change Fundrasiser @ City Hall, City Centre – 18 May
·

        

Snoop Dogg Aka Snoop Lion @ Grand West Arena, Goodwood – 19 – 21 May
·

        

Chelsea Flower Show Exhibit @ Kirstenbosch, Newlands – 20 – 26 May
·

        

Net Prophet, Pinelands – 23 May
·

        

Good Food & Wine Show Cape Town @ CTICC, City Centre – 23 – 26 May
·

        

Cape Gate Bridal Fair @ Cape Gate, Milnerton – 24 May
·

        

Annual Book Fair, McGregor – 24 May
·

        

2013 Tops Gugulethu Wine Festival @ Gugulethu Square Mall, Gugulethu – 24 – 25 May
·

        

Footloose in Darling @ Upper Main Street, Darling – 25 May
·

        

Cape Town Big Band Jazz Festival @ Baxter Theatre, Rondebosch – 29 May – 1 June
·

        

Ladismith Eko-Fees, Ladismith – 31 May
What Else To Do This Autumn in Cape Town?
It's Mother's Day on Sunday, so hopefully you plan to spoil the most special lady in your life all weekend. If you're still drawing blanks trying to think of where to take her out for a treat, you can take a look at our high tea in Cape Town article for some inspiration.
Otherwise, autumn is a great time to enjoy the fresh crisp days, falling leaves and chilly evenings before winter arrives. With plenty of great days still on the cards even in the midst of winter, Cape Town is just as beautiful as always, whatever the season!
Now that you have some inspiration on upcoming May events in Cape Town, get on out there and have yourself some fun.