Table Mountain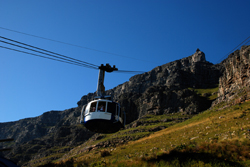 For some of the most spectacular views in South Africa, a trip to the top of Table Mountain is a must-see! You'll ride the revolving cable car to 1067 meters, offering you a view of the mountain and the city from all possible directions. This spectacular birds eye view is one-of-a-kind.
Once you reach your destination at the top, take a stroll on one or more of the many paths, leading to various look-outs. Use the available telescopes for even more of the spectacular views, or enjoy a light meal, or a relaxing drink at the restaurant.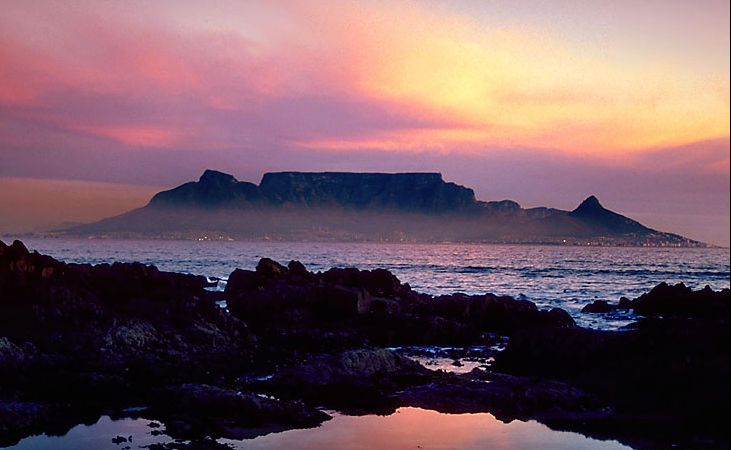 The summer offers some of the most beautiful sunsets from this vantage point, but be sure to bring a light jacket as the mountain altitude can be quite chilly at these heights.
Cableway trips are weather dependent, and the rates will vary from season to season. In the summer, you can meet the first car up at 8:00 am, with the last car down at 10:00 pm.
For more details, pricing and schedule information google the Table Mountain Aerial Cableway website.
For the more adventurous, try a hiking trail to the top! There are plenty of different routes to suit all levels of experience. Of course hiking up table mountain requires that you take all necessary safety precautions and you should of course be fit enough to make the journey.