As far as things to do in Cape Town go, South Africa's Mother City is living proof that you can let your hair down and have fun at any age. For over 60s, the city offers plenty in the way of tours, entertainment, shopping, activities and sights… along with an excellent range of discounts for the mature traveller.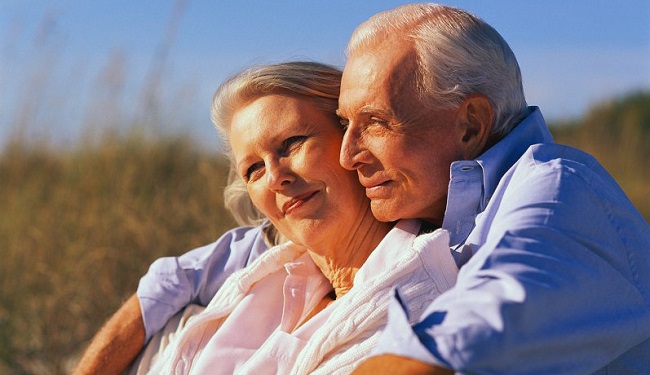 These discounts include local supermarkets and shops, but they also allow free or reduced price admission to some of the top landmarks in the city, making travel more affordable than ever. With plenty of scenery, activities to suit all tastes for adventure and enough wining and dining choices to shake a stick at, this popular travel destination has become a favourite for many retirees – whether staying for a holiday or settling down to retire indefinitely.
If you are over the age of 60 and wondering what to see and do in this city on your upcoming holiday, or you are looking for ideas for a fun day out, read on to see which spots have pensioner discount in place, and get some inspiration on where to go, what to see and what to do.
Best Ideas for Senior Tours
First up, let's take a look at some of the top ideas for over 60s travel. Without further ado, here are some of the activities and sights that we recommend…
– Nature and Safaris. Statistics released by Cape Town Tourism report that scenery and nature are the top ranking attractions for visitors to Cape Town. With an abundance of natural heritage ranging from bush to coastal, wetlands, woodlands, forest, mountain, dunes and even semi desert, this comes as not surprise to anyone who has been on a nature or safari drive. Safari tours are a great way to explore the game reserves found within the Western Cape Province, while a trip to any local nature reserve such as Silvermine, West Coast National Park or Cape Point is highly recommended.
– Bountiful Beaches. In addition to the busy (and at times, somewhat over-crowded) beaches of Clifton and Camps Bay, there are many quiet, peaceful beaches that are ideal for walking and relaxing. Hout Bay Beach is one such beach, while Blouberg Beach, Fishhoek Beach and Noordhoek's Long Beach are also known for their tranquillity. Boulder's Beach and penguin colony in Simons Town is another excellent choice – this beach has been designated a nature reserve and is famous for its black and white avian residents, who can be seen swimming and playing in the waters.
– Wine Tasting. Of course, no visit to this part of the world would be complete without a trip to one of the wine growing regions. There are two major wine routes to be found here – the Cape Winelands, which includes the towns of Stellenbosch, Paarl and Franschhoek, and the Constantia Winelands, which lies in the southern suburbs. The former is home to hundreds of estates (many of them award-winning), while the latter is small but closer to town and equally excellent as far as the wine quality goes. Try our half day wine tours or full day wine tours to get a taste of the renowned Cape wines, and learn more about the fine art of wine production.
– Museums & Galleries. There are many incredible art galleries and museums situated across the peninsula, ranging in size, era and type. Many of the larger ones offer pensioner discounts on selected days of the week too, so be sure to ask when visiting any cultural landmark. Top picks include the South African National Museum and Planetarium, South African National Art Gallery, Robben Island Gateway Museum (and Robben Island itself), the Apartheid Museum, the Jewish Holocaust Museum, Gold of Africa Museum, Springbok Rugby Museum, Castle of Good Hope, Iziko Slave Lodge, Cape Town Diamond Museum, Everad Reed Gallery, Goodman Gallery and The Cape Gallery.
These ideas are just the tip of the proverbial ice berg… visit our activities page for a full list of ideas on things to do in Cape Town, or try our sights and sounds page for even more inspiration.
Cape Town Discounts for Over 60s
Next up, we have a list of all the pensioner discounts that are offered across Cape Town for 65s and over. Please note that for the most part, a valid ID document or similar is required to claim these discounts.
* City Sightseeing Bus
* Table Mountain National Park
* Kirstenbosch Botanical Gardens (free entry every Tuesday and on public holidays)
* Two Oceans Aquarium
* Iziko Museums and Galleries (SA Museum and Planetarium, Castle of Good Hope, Groot Constantia , Bo-Kaap Museum, Slave Lodge, Maritime Centre, Social History Centre and the South African National Gallery)
* World of Birds Wildlife Sanctuary and Monkey Park
* Ster Kinekor and Nu Metro cinemas (countrywide)
* Spar, Pick 'n Pay, Game, Clicks and DISCHEM stores (countrywide)
* Mango airlines (Tuesday and Wednesday flights)
These specials were correct at the time of going to press. For more information on specials for seniors, visit 60notout.co.za.
…
Planning a retirement reward holiday, or a second honeymoon with your beloved? Aiming to travel without the kids (and grandkids) or exploring with a group of friends? Whatever your travel plans may be, a Cape Town vacation is sure to be just what the doctor ordered. To learn more about travelling to Cape Town, contact the ComeToCapeTown.com team today and let us know how we can help turn your holiday dreams into a reality.