Even though the city is famous for her gusty winds and generally mild climate, Cape Town heatwaves are something that is par for the course during the hot summer months. Luckily, even the hottest of hot days will seldom last forever. Often, a hot day is followed by a cooler day, and that is followed by a warm day (which is followed by a cloudy day…). Cape Town is, after all, a city that has marvelously unpredictable weather, which is always a good thing to keep things from getting too hot or too cold.
When the weather is warm, many locals flock to the beach. If you like the hot weather, that's fine and dandy. But what happens when you are not used to the hot weather in Cape Town and would rather avoid spending time out in the sun? To help you stay cool no matter what the weather is doing, we have put together a list of ideas that will help you get through those Cape Town heatwaves once and for all.
It's Getting Hot in Here… Dealing with Cape Town Heat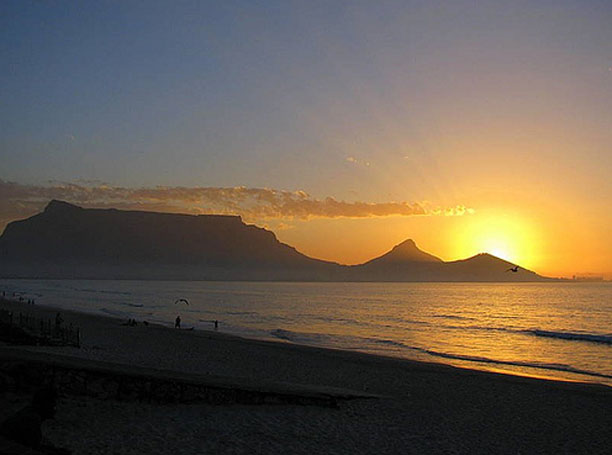 If you thought that the only alternative to being stuck on a sizzling beach was staying indoors, you're in for a pleasant surprise. You don't have to waste a perfectly good day clinging to the hotel air-con… especially if you know where to go and what to do in the Cape Town heat. Here are some of our top picks on staying cool on hot days.
– Cool down on the ice at the Ice Rink. Situated within Grand West Casino, this ice rink is just the ticket when it's hot outside. Aside from regular ice skating, ice hockey games take place on this rink too. There are a number of restaurants, bars and coffee shops within the Grand West complex as well, so you can have a refreshing drink after you've cooled down on the ice. Prices vary for kids and adults, depending on the time of year, whether or not you have your own skates and other factors. You can check out current prices and opening hours over on the Ice Rink website for full details.
– Take a dip in an indoor swimming pool. Public pools such as Long Street Baths are cheap and conveniently located in the City Bowl, but a number of hotels also have indoor pools too. Heading out of the city, public pools such as Newlands Swimming Pool offer a variety of pools to dip into, while Sea Point has a public pool that is outdoor but good for a quick dip to cool down. Hotels with indoor (and outdoor) pools include the Taj, Rockwell and most of the Protea hotels within the City Centre.
– Indulge your taste buds with delicious ice cream. Ideal all-year round (in my opinion anyway!), ice cream is perfect for those hotter than hot days. Luckily for you, there are many great spots to enjoy good ice cream. There are lots of frozen yoghurt shops around the city too. Our favourites include Haagen Dazs in the lower level of Victoria Wharf at V&A, Gelato Mania on Green Point Main Road, Venezia Ice Cream Parlour on Sea Point Main Road, Marcel's Frozen Yoghurt in the V&A Shopping Centre and Ice Cafe on Main Road in Kalk Bay. There are also ice cream parlours in just about every single mall and shopping centre across the city if you want a quick fix.
– Enjoy a lazy lunch at Arnold's on Kloof. A popular hangout for tourists and locals alike, what some don't know about this spot is that during the summer months, they often have a gentle mister in place that keeps things cool. Be sure to look for a table near the misters, and you can enjoy a cool lunch outdoors, while still staying refreshed as fine spray cools down the air. They do good breakfasts too, and the prices are crazy cheap. Arnold's is situated directly across from the Checkers supermarket on Kloof Street in Gardens.
– Get a dose of culture and escape the sun. With its lovely, cool rooms, the South African National Museum is an ideal escape. Here you can see a variety of interesting exhibits and displays. My personal recommendations include the shark room and the mammal gallery, as well as the dinosaur section. The latter of these has been a source of fascination from the first time I visited the museum as a little girl, and to this day, I still get a thrill when I look at the life-like displays of prehistoric reptiles.
A Few More Words on Cape Town Heatwaves
Last but not least, there are a few things that you should keep in mind if you are visiting from cooler places further ashore. Cape Town heatwaves can be er, hot, for want of a better way to put it. Typical summer time temperatures can easily reach 30 degrees Celsius (86 Fahrenheit), or even hotter. Often, the notorious Cape winds pick up and make things a bit easier, but some days can be without a breath of a breeze. Be sure to drink water throughout the day to stay hydrated, always wear a suitable sunscreen (and a hat too, while you're at it), and try not to venture into direct sun during the hottest time of day. If you get sunburn, look for an aloe vera based skin gel that will help reduce the swelling and discomfort.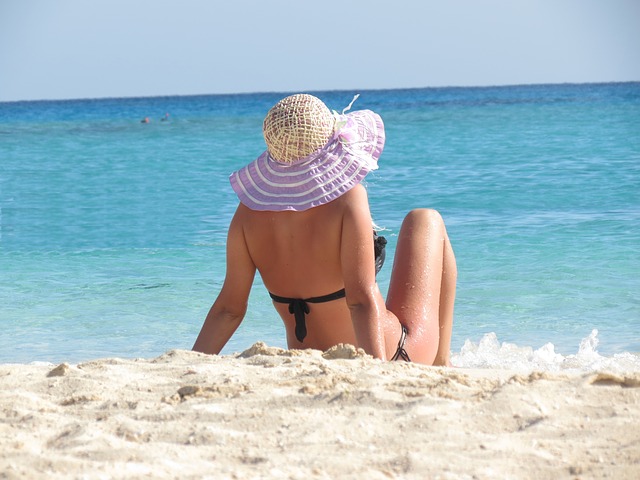 With the heat, you may also have to deal with mosquitoes. These annoying little suckers are found all over the world of course, but the last thing you want to have on your holiday is a rash of itchy bites. In supermarkets and chemists, you will find an amazing product called Tabbard, which comes in lotion form and does a really good job of preventing insect bites. Put this on when you go outside (especially at night), and you will be amazed at how well it works. If you do get bitten, Stopitch and Allergix creams are both effective for soothing the itch.
We also advise that you dress according to the weather to be as comfortable as possible. You may think that it is not so warm early in the morning when you get up, but by lunchtime, those long pants or jeans will not feel so comfortable anymore. Shorts, t-shirts, sturdy shoes for walking and sandals for relaxing, sunglasses, sunscreen, hat, anti-insect cream and water should be your primary essentials when setting out for the day.
With all of that said, you will soon see that summer in Cape Town is without a doubt a special time. Even with the hot days, and the odd mosquito or mild sunburn, the beautiful blue skies, glorious scenery, happy atmosphere and warm breezes help you remember that in this city, every day feels like a holiday.
How do you survive Cape Town heatwaves? Share your secrets to staying cool in the comments below and let us know what works for you.