If you have not heard of Secret Sunrise Cape Town, this early morning silent disco is sure to be the perfect way to kick-start your day this spring. Not too long ago, we did a mini guide to conscious clubbing. Secret Sunrise was briefly featured in this guide, and today, we're bringing you all the information you need to know about this sunrise dance movement that is taking Cape Town (and the rest of South Africa) by storm.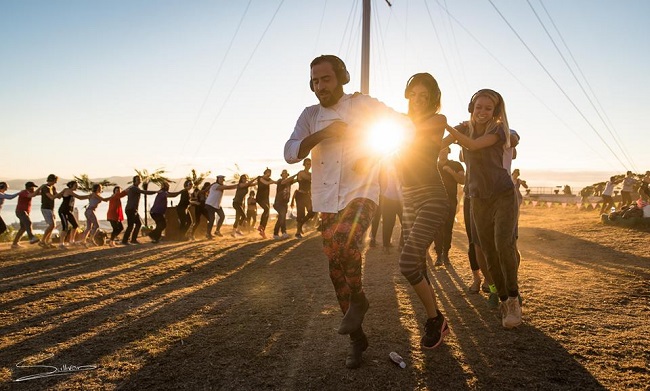 These events are organised by No Danger Diaries, a company started by a group of friends who came together to create meaningful, fun activities to enjoy. Parties have been held across the city at various locations ranging from the Cape Winelands to the City Bowl, Waterfront, beaches and other venues.
What is Secret Sunrise?
What exactly is a Secret Sunrise event, you may be wondering? Taking place just as the sun starts to rise, these parties are held at secret venues that are only confirmed closer to the time. Locations are chosen carefully, ranging from vineyards to trendy city rooftops, beaches, courtyards and any other venue large enough to accommodate 80 to 250 people.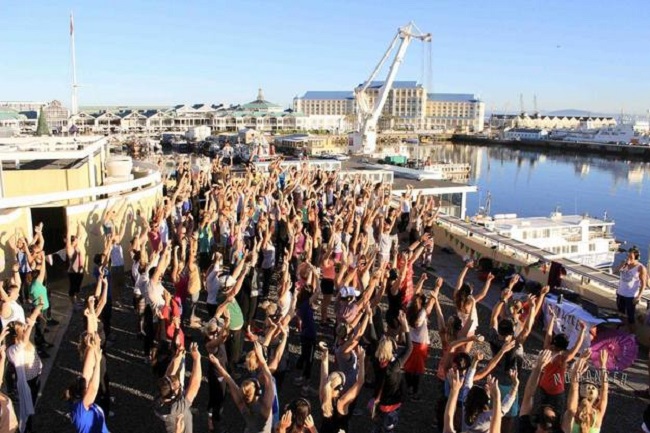 Unlike a regular party, Secret Sunrise events are done in silence… or that's how it seems from a distance, anyway. Every party-goer is given a set of headphones on arrival. Outsiders cannot hear the music, and event-goers cannot talk to each other. Instead, everyone attending the party tunes in to the music. The event lasts for about an hour, starting with a guided meditation. From there, the music begins, and the MC provide instructions. The final part of the event is known as horsepower. This is when you have the chance to dance like crazy and let loose. To keep things fun and interactive, the MC provides tips, encouragement and even dance move ideas. It's full of energy, good vibes and fun – just what you need to start your morning.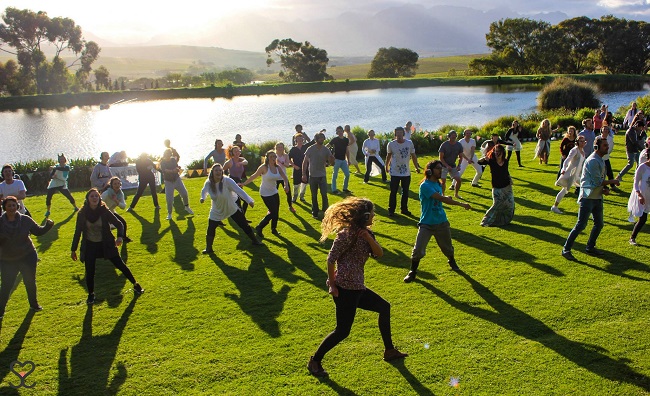 Tickets cost R100 per person (headphones are included in cost) and are available via Quicket or via www.secretsunrise.com. You can also follow the events on Facebook (www.facebook.com/secretsunrise).
Upcoming Secret Sunrise Cape Town Events
This spring, the following Secret Sunrise parties in Cape Town are scheduled:
•  25 September 2016 – Secret Sunrise Noordhoek
•  29 September 2016 – Secret Sunrise Volume 25 Cape Town
•  5 October 2016 – Secret Sunset Cape Town
•  15 October 2016 – Secret Sunrise Winelands
•  20 October 2016 – Secret Sunrise Volume 26
What we love about this event is that it offers a super charged way to start the day. It's almost as good as coffee! We also love the fact that sober raves are becoming popular. This event is fun for everyone; whether you need a pre-work dance session, a cool alternative to gym or you simply want to try something different.
________________________________________________
For more info on the events, visit the website or Facebook page listed above. If you'd like to let us know about a Secret Sunrise event you've been to (and loved), you can also share  your experience by leaving us a comment.