As autumn gets underway, we have a number of May 2017 events in Cape Town to look forward to, ranging from music concerts to open gardens, sporting events, food and drink events and cultural highlights. May is the final month of autumn, bringing the early winter on its tails as June progresses into the Mother City's cooler time of year. That doesn't mean that the weather in May is all cold however. In fact, you can often enjoy gloriously sunny days throughout the month.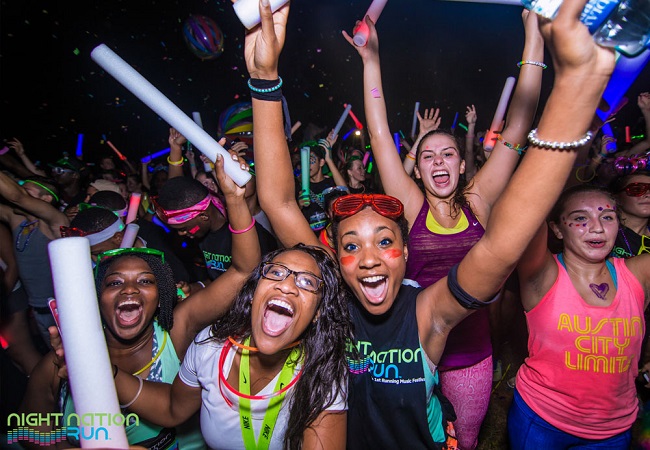 Ready to see what's happening in the Mother City next month? We've put together a list of our favourite May 2017 events in Cape Town that offer something for everyone to enjoy.
Upcoming May 2017 Events in Cape Town
Getting right down to business, here are some of of the top May 2017 events in Cape Town to look forward to in the month ahead…
26 April – 1 May 2017: Taste of Darling
Various Venues, Darling / Various Ticket Options / +27 (0)22 492 3361
Kicking off on Wednesday 26 April 2017 and running through the long weekend, Taste of Darling brings together food, drinks and entertainment. The town of Darling lies on the West Coast. This is where legends such as Evita Perron, art galleries, restaurants, cafes and various other interesting things are found. The festival will offer everything from beer and wine tasting to theatre shows, exhibitions, concerts and much, much more.
27 April – 1 May 2017: Suidoosterfees
Artscape Theatre & Other Locations, Cape Town / Various Ticket Options / www.suidoosterfees.co.za
Taking place at the Artscape Theatre on the Foreshore, and various other locations, Suidoosterfees is packed full of local performances. From music to comedy, plays and kids' theatre, this is the best chance to take in some local entertainment. Prices vary depending on the show. Highlights include Stuart Taylor, Mel Jones, The Loft Puppet Co., and many others besides.
6 May 2017:  Soil for Life Autumn Open Garden
Brounger Road, Constantia / R20 per person / +27 (0)21 794 4982
A must for any homeowner and gardener, the theme of this event is 'start where you are, use what you have, and do what you can.' The open garden will include talks on eco-friendly gardening practices as well as demonstrations from experienced organic gardeners. There will be discussions on composting, soil feeding, hidden garden treasures, water-wise gardening, sprouts growing and micro-greens. It costs just R20 per person, making this fun and affordable.
13 May 2017: Night Nation Run
Sun Park, GrandWest Casino, Goodwood / R595 / nightnationrun.co.za
Hosted by GrandWest Casino's new Sun Park, this event is touted as a 'musical voyage'. The first of its kind here in Africa, participants will be taken across 5km of the city streets, running, walking, skipping and dancing their way along the routes. There will be live music, multiple stages, lights and laser shows, along with a thumping dance track that keeps everyone going.
17 May 2017: Justin Bieber Purpose Tour
Cape Town Stadium, Green Point / R350 – R1 260 / 0861 915 8000
Love him or hate him, The Bieb is coming to Cape Town. He will be performing his Purpose Tour at Cape Town Stadium in Green Point. He has picked up a number of fan awards, ranging from American Music Award for Artist of the Year in 2010 and 2012 to three Grammy nominations and a win for Best Dance Recording for the song "Where Are Ü Now" in 2016. His fanbase of 'Beliebers' large comprise early to mid-teen girls.
19 – 21 May 2017: Franschhoek Literary Festival
Various Venues, Franschhoek / R70 per event / [email protected]
Now in its 10th year, the Franschhoek Literary Festival has been running annually since 2007. This is where you will have the chance to meet authors along the likes of Mamphela Ramphele, Reuben Riffel, Jonathan Shapiro and Justice Malala, while enjoying a day out in the beautiful Cape Winelands town of Franschhoek. If you're looking for accommodation during your stay, browse our range of guesthouses and other places to stay in the Cape Winelands.
___________________________________
Stay tuned to the blog to find out what else is hot and happening in the month ahead. If you're planning to come to Cape Town next month, be sure to contact us today! Otherwise, we hope you enjoy the wise diversity of May 2017 events in Cape Town!
Image: nightnationrun.co.za