The age old battle of the cities, Cape Town VS Johannesburg, it's a tale as old as time. But who actually takes the crown? Who REALLY is the fairest of them all? There is no doubt that it certainly is, and will continue to be, a hot topic of debate amongst locals and tourists alike. But we're here to tell you what exactly sets Cape Town, the Mother City, apart and why she will ALWAYS have our heart, and maybe even yours too.
The Mother City is blessed with beautiful natural scenery and climate, world's finest beaches, bustling foodie scene, and lively neighbourhoods, making it a great choice for people moving to South Africa. Here, we describe what it's like to live in Cape Town compared to Johannesburg: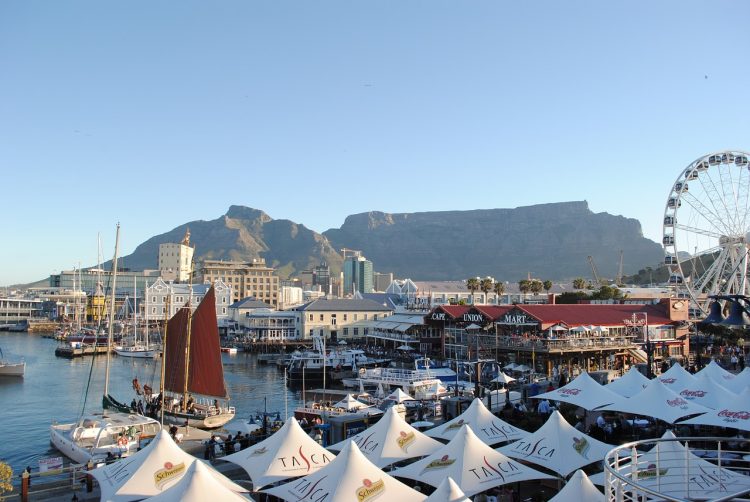 1 – The Mother City's beauty will NEVER cease to amaze you!
View this post on Instagram
The fact that Cape Town is known as one of the most beautiful cities in the world makes this a pretty easy one. Every now and again you will find yourself staring at Table Mountain, taking a moment of appreciation while sitting on Camps Bay, or even counting your lucky stars while sipping on a glass of wine overlooking the winelands. The truth is Cape Town is BEAUTIFUL. And her beauty and sense of wonder trumps all others!
2 – Going to the beach after work or embarking on a quick pre-work mountain hike is considered completely normal
View this post on Instagram

The Mother City encourages adventure, a lust for life, a yearning for discovery. That combined with her incredible beauty will compel you to get outside whenever, wherever you can. Even if it means you have to get up a little earlier. And the fact that there are so many outdoor fitness activities and destinations just waiting to be explored makes it even better!
3 – Cape Town calms you
View this post on Instagram
You would think being surrounded by the ocean, winelands and mountain scenery would be calming while on holiday, but guess what? The same applies when living in Cape Town. Yes, you're working, stressed and running from one thing to the other, but take one breath of that fresh Mother City air, marvel at her beauty and all of that stress just melts away. Somehow just being in Cape Town makes it ALL better. It's something that's pretty tough to explain, it can only be felt. Best stress reliever in the world, no doubt about it!
4 – You'll discover something new almost every day
View this post on Instagram
With so many SPECTACULAR destinations just a stone throw away, packing your bags for a weekend breakaway has never been this easy. Sometimes you just need to get away from the hustle and bustle, switch off and relax. And living in Cape Town means you can do just that, and with not much hassle at all. Langebaan, Hermanus, Stellenbosch, Robertson, Swellendam, Cederberg and the Hemel-en-Aarde Valley are just a few of these examples.
---
---
7 – 1 Day in Cape Town = lifetime of memories
View this post on Instagram

Setting out to do one thing in Cape Town can truly turn into a whole-day adventure of exploration. A simple visit to the beach can result in you learning how to paraglide, doing your first ever SUP Yoga session, tasting 5 different bottles of wine at a beach-side café, crafting your own gin, enjoying a slice of home-made bread, seeing a penguin AND scaling a mountain range. Point is, in Cape Town, adventure is life & you should immerse yourself in every little bit of it!
8 – Outside is the BEST side of Cape Town, and you wouldn't want to be anywhere else
View this post on Instagram

Going to the beach, embarking on a wine tour, hiking up Table Mountain or learning to surf is all done in a day's work. When in Cape Town, the only place you really want to be is outside, and there certainly is nothing wrong with that!
9 – Morning coffee includes a glorious view
View this post on Instagram

In the Mother City a magnificent view comes free of charge with every morning cup of caffeine. Monday mornings will never look quite this good, or as beautiful, when in Cape Town. You might well be a couple of minutes late for work, but it will all be well worth it. Savouring an incredible view is worth every second of time spent!
10 – Cape Town encourages you to step outside of your comfort zone!
View this post on Instagram
Shark cage diving, paragliding, wind surfing, sky diving, kloofing, abseiling, bungee jumping, the list goes on and on. The Mother City truly inspires you to step up, breathe deeply and take a leap of faith, because what is life if it isn't LIVED to its fullest extent?
So yes, while all South African cities offer something unique and beautiful, Cape Town is truly something special. In Johannesburg you are surrounded by concrete, skyscrapers and traffic, and while Cape Town certainly has its fair share of that, you'll suddenly be surrounded by the ocean, mountains, winelands and magnificence. You'll be surrounded by ALL of Cape Town, and you just won't be able to get enough. It's ALL about that Cape Town feeling, and what a magnificent feeling it is indeed!
---
Living life in Cape Town is a dream for a lot of people. Moving to Cape Town? Learn more about the Mother City, how to get around, things to do in Cape Town, and more from our blog. We can help you find the perfect place to stay. Get in touch if you'd like help finding accommodation or Cape Town tours to indulge in when you are around.