Christmas in South Africa's Mother City may be behind us, but there are still many amazing events to look forward to in Cape Town on the weekend. Whether you wish to dance the night away at one of the hottest night clubs, see an annual racing event, or enjoy a peaceful fynbos & butterfly walk, here is a list of the best events in Cape Town happening this weekend.
1 StreetFest 2019 Killarney (December 28)
Visit the annual StreetFest 2019 Killarney to see competitors from South Africa and Namibia racing at the Killarney International Raceway. Besides enjoying the race, visitors can look forward to a wide selection of food and drinks provided by the local vendors. Tickets for this stellar racing event will set you back R90 per person and can be purchased online or at the gates.
Venue: Killarney International Raceway, 6 Potsdam Rd, Table View, Cape Town
2 Black Coffee @ Shimmy Beach Club (December 27)
There are many amazing events to look forward to in Cape Town on the weekend and the performance by Black Coffee at the Shimmy Beach Club is one of them. The multi-award-winning DJ and producer is coming back to this popular nightclub for the fourth year in a row. Expect to hear a variety of house music beats from Black Coffee, as well as performances by other artists such as Lemon and Herb, Bloem, Blanka Mazimela, and Transcemicsoul.
Venue: Shimmy beach club, V&A Waterfront, South Arm Road Cape Town, Western Cape South Africa
---
---
3 Sizzled Summer Music & Food Fest (December 29)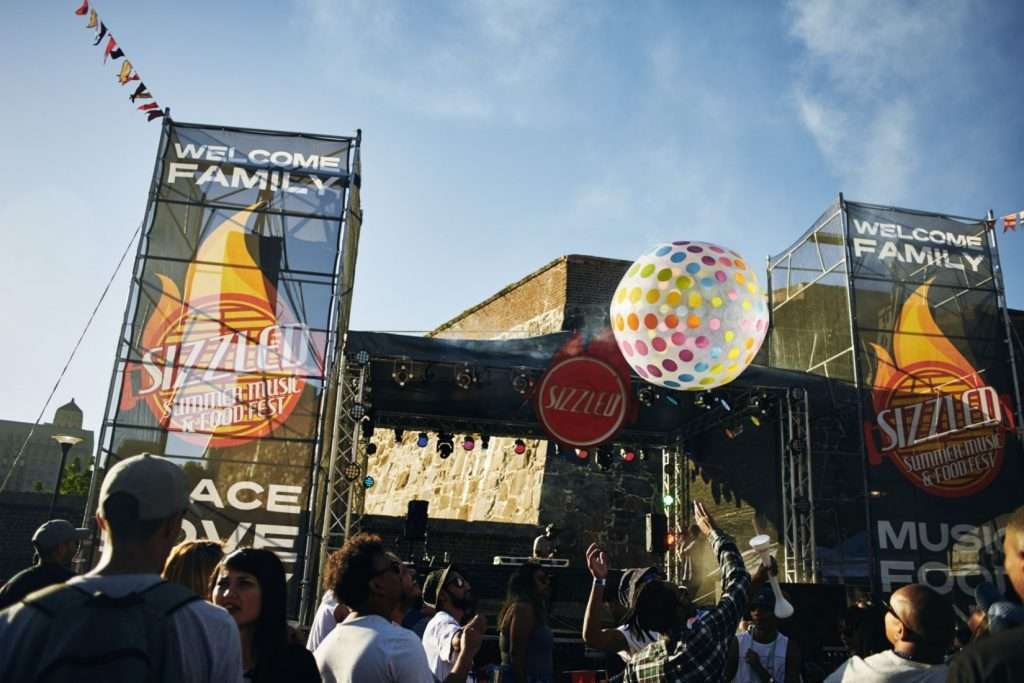 One of Cape Town's most famous music festivals, Sizzled Summer Music & Food Fest hosts a variety of music acts ranging from hip-hop, electronica, and house beats to live bands. Apart from great music, visitors will have an opportunity to sample local delicacies from gourmet food trucks. The event is taking place at the Fort Wynyard in Green Point and tickets for the festival range from R150 to R250.
Venue: Fort Wynyard, 15 Fort Wynyard St, Green Point, Cape Town
4 Fynbos & Butterfly Walk (December 29)
Head out to the Helderberg Nature Reserve this weekend to enjoy the peaceful Fynbos & Butterfly Walk. Andreas Groenewald will be the guide for the day and will tell you everything there is to know about the fauna at this spectacular nature reserve. Make sure to wear some comfortable shoes and bring a sun hat, as the walk lasts for about 3 hours. Member tickets for the walk cost R30 per adult, while non-member tickets are available for R50 per person.
Venue: Helderberg Nature Reserve, Verster Ave, Cape Town
---
---
5 Heart FM Summer Festival 2019 (December 29-30)
Heart FM Summer Festival is definitely one of the events to look forward to in Cape Town this weekend. It is the first edition of the festival that is taking place at the lovely River Club Golf Estate. The stellar line-up includes names such as Mi-Casa, Youngsta CPT, Jarrad Ricketts, Chad Saaiman, DJ Kent, Twinzspin, while sunset host and MC for the festival is Nadia Jaftha. Besides a variety of performers live on stage, an entertainment program for the little ones is provided.
Venue: The River Club,Liesbeek Parkway, Observatory, Cape Town, South Africa
---
Looking for more things to do in Cape Town this weekend? You can check out a range of tours packages you can enjoy. Be sure to follow us on Facebook or check out our blog, which has a huge range of ideas on what to see and do, where to stay and how to put every moment of your weekend to good use. If you're planning a longer stay, be sure to get in touch. We will help you find the perfect place to stay in Cape Town this weekend or any other weekend you plan to visit.