Tonight we learned the sad news that our beloved Nelson "Madiba" Mandela passed at the age of 95, at his family home in Johannesburg.
After his release from prison in 1990, and prior to him becoming the first black president of South Africa, he delivered this powerful speech in Cape Town, after serving 27 years in prison.
Watch the profound speech below:
Mandela was awarded the Nobel Peace Prize in 1993, along with former president De Klerk, for the 'peaceful termination of the apartheid regime and for laying the foundations for a new democratic South Africa". In 1994, he was elected president in South Africa's first democratic election.
Mandela is survived by his wife Graca Machel, and children. All of South Africa mourns at the loss of one of the worlds last truly inspirational leaders.
Thank you to Mandela for all that you have done for our beloved country! Viva, South Africa.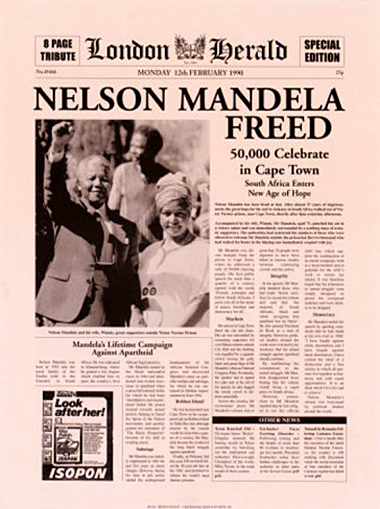 Mandela in Cape Town memories, legacy & hope