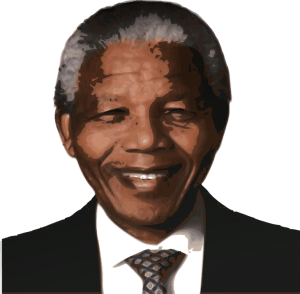 As the world keeps watch on our beloved icon, we wanted to honour Nelson Mandela by exploring the history of Madiba in Cape Town.
From his time imprisoned on Robben Island to the world-famous 1995 Rugby World Cup victory at Newlands, Cape Town is a place of many memories for Madiba. This was also where he spent a fair bit of time during his reign as South Africa's president too, and the place where many other big moments took place.
Cape Town represented hope to Madiba and many others on Robben Island as they completed their terms during the apartheid era. In an interview, he spoke of Table Mountain and what it meant to those incarcerated on the island, saying, "During the many years of incarceration on Robben Island, we often looked across Table Mountain at its magnificent silhouette. To us on Robben Island, Table Mountain was a beacon of hope. It represented the mainland to which we knew we would one day return."
Mandela's Legacy in Cape Town
To South Africans all over the country, the legacy that Mandela has left is undeniable. This legacy has expanded all over the rest of the world for his message of peace and the tireless vision of a better future for all.
The following examples are just a fraction of the legacy left by Mandela in Cape Town…
* Robben Island & Gateway Museum – situated a few kilometres off the coast of Cape Town, Robben Island is accessible via the Gateway Museum in the Clock Tower section of the Waterfront. A visit to this museum follows his life during the 27 years that he spent at the prison, while a trip to the island itself gives even more insight. Both the island and its museum serve not only as reminders, but also as a symbol of courage, forgiveness and hope.
* Nobel Square – also in the Waterfront, Nobel Square honours Madiba along with other iconic Nobel Laureates – Albert Lithuli, Desmond Tutu and FW de Klerk. Each of these former Peace Prize laureates are represented in statue, with quotes from each engraved in the front of their statues. There is also another statue called Peace and Democracy found here, honouring the women and children who helped bring peace to South Africa.
* Mandela House Museum – in the wine growing town of Paarl, there is a museum housed in the Drakenstein Prison site (now known as Groot Drakenstein correctional facility; formerly known as Victor Verster Prison). This is where Madiba spent the last few months of his imprisonment before his release. The museum houses a statue of his iconic fist salute – a pose that has become a globally recognised gesture.
* Newlands Stadium – shortly after Mandela's release, South Africa hosted the 1995 Rugby World Cup, with games played at Newlands Stadium in the southern suburbs. We would go on to win the cup, thanks to star player Francois Pienaar – the captain who won the hearts of the world when he posed alongside Madiba with the trophy in both of their hands. This moment went on to be immortalised in the movie Invictus, starring Matt Damon as Pienaar and Morgan Freeman as Madiba.
* Mandela Rhodes Place – in the City Centre meanwhile, the Mandela Rhodes Place Hotel and Spa honours the former leader with a unique timeline that takes you through the many moments of Madiba's journey. There is also a wire statue of him proudly displayed at the hotel, entitled First Step to Freedom and an innovative mosaic made from Rubrik's Cubes, which forms an abstract image of Mandela.
But despite the fact that so many landmarks in Cape Town play an important role in our celebration of Tata Mandela, the legacy that continues to thrive is one that is far less tangible. From the Nelson Mandela Children's Fund and its related charities, to the message of hope, inspiration and courage, Madiba in Cape Town is something that is carried in the hearts and minds of our people.
The team of ComeToCapeTown.com is keeping Madiba in our thoughts, as we send him all of our love, respect and gratitude for his role in bringing peace to Cape Town and South Africa.