Cape Town is home to a number of bars and pubs ranging from cozy speakeasy-style joints and trendy cocktail venues to popular taprooms for tourists. Most of these places are definitely worth visiting, but many Capetonians choose to pour drinks down their throats away from all the tourist hotspots. If you wish to drink like a local in Cape Town, make sure to include these 6 drinking establishments in your travel itinerary.
1 Orphanage Cocktail Emporium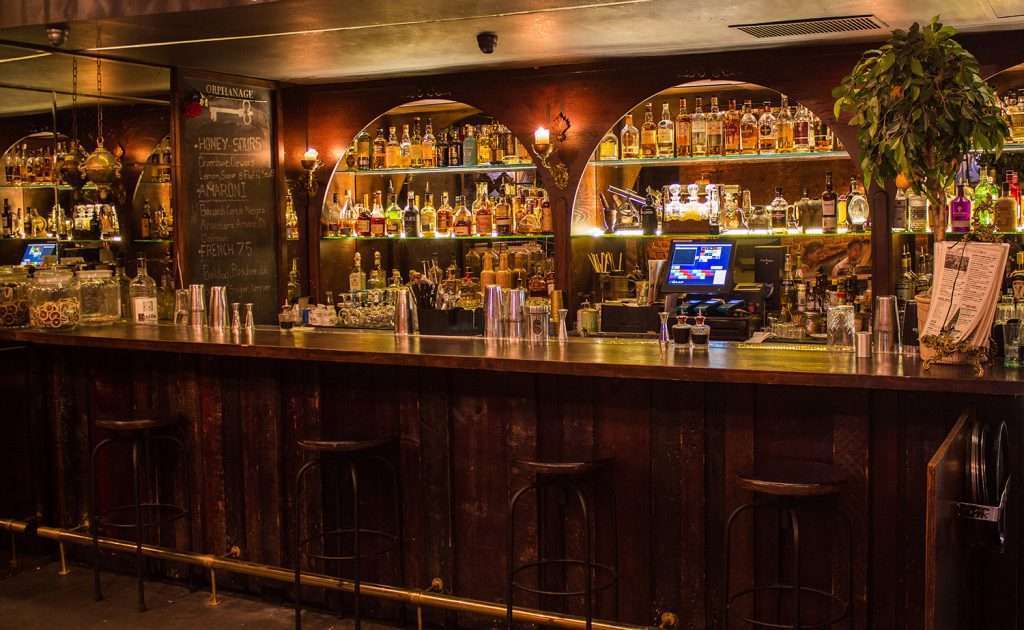 Located on the popular Bree Street, Orphanage Cocktail Emporium is a fabulous speakeasy-style bar that boasts a rather stylish and sophisticated interior design with a touch of vintage glam. The name of this place comes from an orphanage which was founded right across the road in 1918. On the menu, expect to find everything from craft beers, wines quirky cocktails and Instagram famous drinks such as the "Swim & Tonic" and flaming "Crematorium".
2 Fireman's Arms
Fireman's Arms is a drinking institution here in Cape Town. It's one of the oldest pubs in the city and a perfect place for a unique Cape Town experience. Join the locals and watch a sports game on one of the big screens here and grab some hot pub fare. They also have a nice selection of beers on tap. In case you wish to participate in the best pub quiz in the city, head out to Fireman's Arms on Thursdays around 6 pm to secure a table.
3 Publik Wine Bar
Public Wine Bar launched their new place on Kloofnek Road this February. The owner David Cope teamed up with Chris Groenewald from the Vineyard Connection who is running the bar. This place is as local as it gets. Expect to find a variety of unusual wines, as well as a few craft spirits and beers.  This is probably one of the only bars in the city where you can try wine from lesser-known wine producers like Jetsam, City on a Hill, and Carinus Family Vineyards.
4 The Gin Bar
Located in a courtyard right behind the Honest Chocolate Café, the Gin Bar specializes in local gins. Although everyone seems to be obsessed with wine estates and craft beer taprooms nowadays, many Capetonians love visiting this bar for a refreshing glass of redstone gin with fresh pineapple syrup, mint, and tonic. The only choice you have to make here is to decide if you wish to mix your own gin with the tonic or let the professional staff mix you up one of their signature gin cocktails.
---
---
5 The House of Machines
In case you feel like drinking like a local in Cape Town, head out to the House of Machines on Shortmarket Street. This place is quite alternative and attracts all kinds of locals. It's actually just a motorcycle workshop and a place to get some coffee during the day, but at night it transforms into a lively bar with loud music blasting from the speakers.
6 Cabrito Tequila Bar
No visit to the Mother City is complete without having at least one shot of tequila at the Cabrito Tequila Bar. Located in Green Point, this intimate drinking establishment offers about 40 different brands of tequila and not less than 25 types of craft beer. You won't see many tourists here and the drinks are reasonably priced.
---
Looking for more ideas on what to do in Cape Town during your holiday? Check out our variety of tours in and around the Mother City. If you'd like further assistance planning your stay, get in touch with our friendly concierge team. We will help you find the best place to stay, place to eat and drink and fun activities to enjoy to ensure a memorable trip.