Searching for the very best Long Street bars? The Mother City of Cape Town is just as known for its nightlife as it is for its beaches, mountain and scenery. By far the most popular destination for partygoers is Long Street – the long stretch of urban road that runs through the heart of the CBD. This is where some of the best-loved bars can be found, along with late night eateries and restaurants.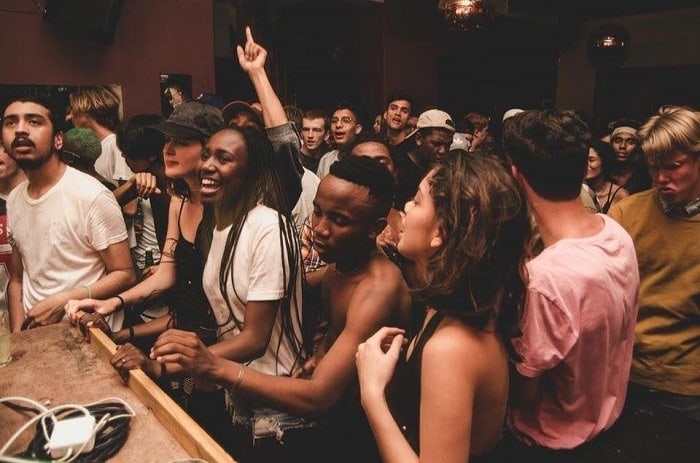 Image: The Waiting Room
Bustling, energetic and always fascinating, this street has a vibe all of its own. You can learn more about this street in our guide to Long Street Cape Town. For now though, join us as we take a virtual tour to find the best Long Street bars for a night out on the town in the Cape Town City Centre.
The Best Long Street Bars in Cape Town
Over the years, places come and go. Please be advised that all information was correct at the time of writing this guide (September 2017). In no particular order, some of our top picks for the best Long Street bars include the following:
Beerhouse
223 Long Street / +27 (0)21 424 3370 / http://www.beerhouse.co.za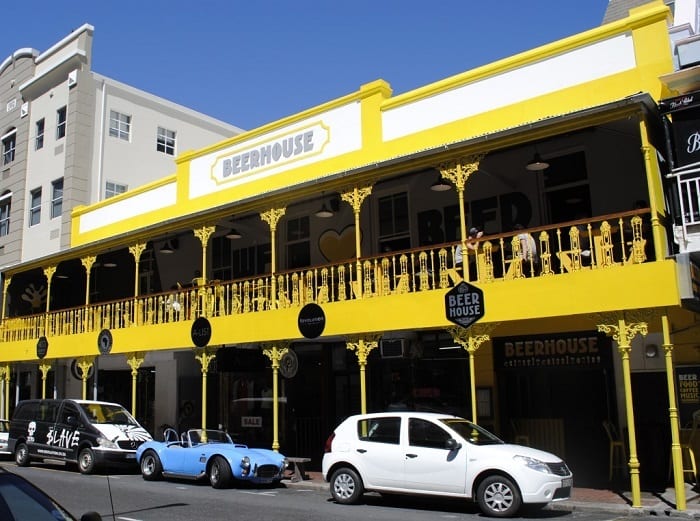 Image: Beerhouse.co.za
Offering 99 bottles of beer, 22 beers on tap, live music, regular events, a decent pub style menu, and non-beer options for those who are not into craft beer, Beerhouse has something for everyone. This bar has a balcony overlooking the street below. Ideal for after work drinks, lunchtime beer on the weekends and a bit of fun after dark, Beerhouse is open from 11h00 until late every day.
Cafe Mojito
265 Long Street / +27 (0)21 422 1095 / https://www.zomato.com/capetown/cafe-mojito-cbd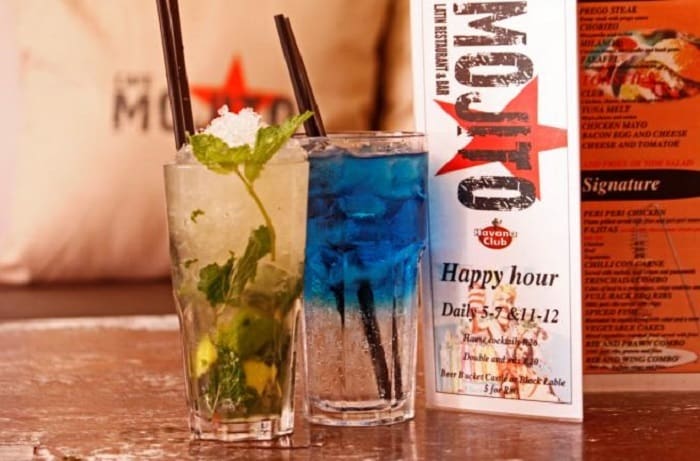 Image: TripAdvisor.co.za
With its bright decor, Cuban theme, live music, festive atmosphere and excellent cocktail menu, Cafe Mojito is the ideal spot for girls night out, early drinks, late night festivities and any other occasion. Highlights include their legendary mojito (rum and mint based cocktail), delicious tacos, and great vibe. This bar slash restaurant is open from 10h00 until 02h00 daily.
The Dubliner
251 Long Street / +27 (0)21 424 1212 / http://dubliner.co.za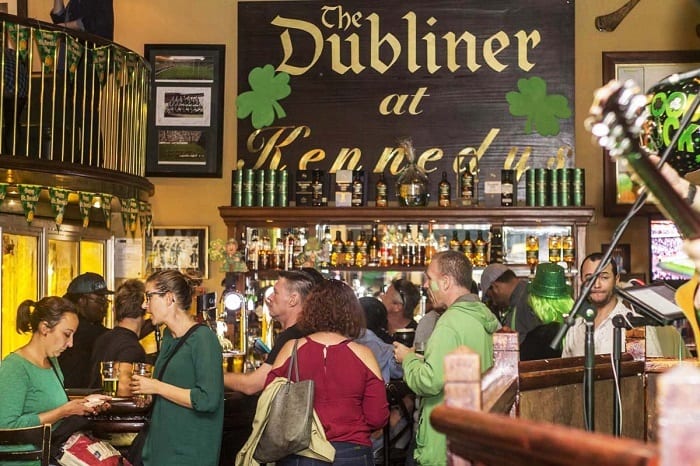 Image: Dubliner.co.za
Busy, festive and often a bit rowdy, The Dubliner is a melting pot of cultures, nationalities and influences. This Irish themed bar is located below Kennedy's; a somewhat more relaxed lounge. Highlights here include a full bar, regular events (needless to say, St Patrick's Day is big here), live music, a dance floor and seating areas. Be aware however that this spot can often be packed, especially on weekends. The Dubliner is open from 11h00 until 04h00.
The Waiting Room
273 Long Street / +27 (0)21 422 4536 / https://www.facebook.com/WaitingRoomCT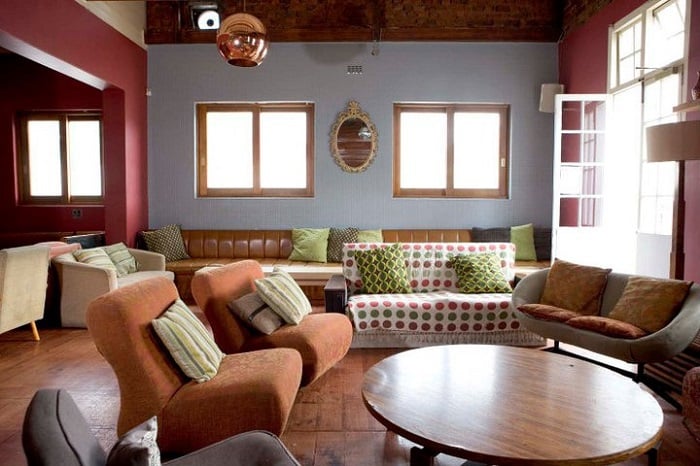 Image: Safarinow.com
Open from Tuesday to Saturday, from around 19h00 until 02h00, The Waiting Room is located above Royale Eatery, one of our featured best restaurants in Cape Town. This trendy bar and nightclub houses regular live music and DJ events, with a busy dancefloor, full bar and lounge area furnished with comfortable couches and retro style furnishings. This is a great place to go after warm up drinks.
Fiction
226 Long Street / +27 (0)21 422 0400 / https://www.facebook.com/Fictiondjbar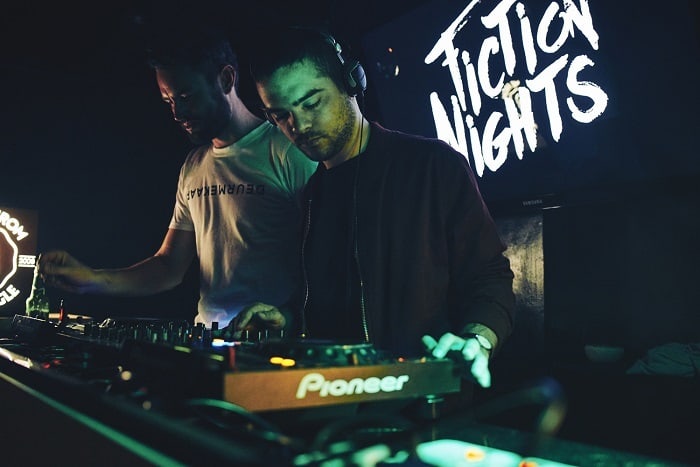 Image: Ashique Johnson (http://ashiqj.co.za/10-years-of-fiction)
Cape Town's beloved late night bar, Fiction, is where to go to hear some of the finest electronic, drum 'n bass, dub, nu-rave, indie and alternative genre music imaginable. Open from around 22h00 until 04h00, Tuesday to Saturday, Fiction has a dance floor, a full bar, a balcony and chill out areas.
Long Street Cafe
259 Long Street / +27 (0)21 424 2464 / https://www.zomato.com/capetown/long-street-cafe-cbd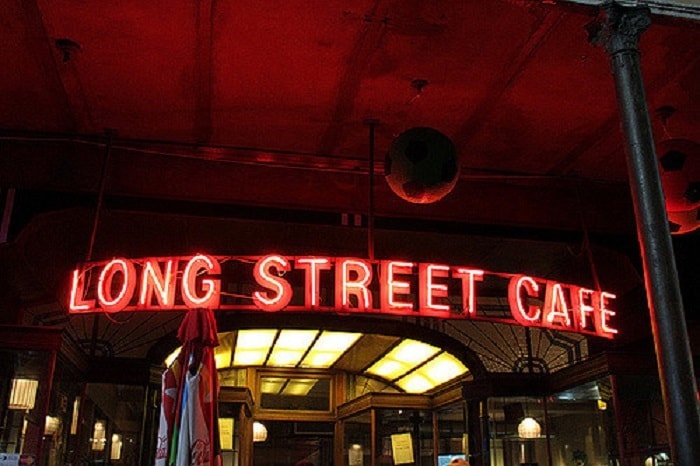 Image: flowcomm (https://www.flickr.com/photos/flowcomm)
Something of an institution in this part of the world, Long Street Cafe is always good for a few drinks and some pub style food. In addition to offering a full bar, they also serve breakfast, lunch and dinner. The cafe is open from 09h30 until 01h00 daily. Outdoor and indoor seating are both available.
___________________________________________
What are your top picks for the best Long Street bars in Cape Town? Share your thoughts below and let us know. If you're looking for places to stay near Long Street, please let us know. We offer a wide range of places to stay in the City Centre at the best prices… guaranteed. Contact us today and let us help you plan the perfect holiday that allows you to discover the best Long Street bars and everything else the city has to offer.