Whether you are planning a special birthday celebration, a bachelorette or a weekend bash, nothing tops a girls night out in Cape Town when it comes to fun, giggles, dancing and good memories. You don't need a reason to head out with the girls, of course, but if you ever needed a good excuse, our featured venues below are too good not to check out and see for yourselves.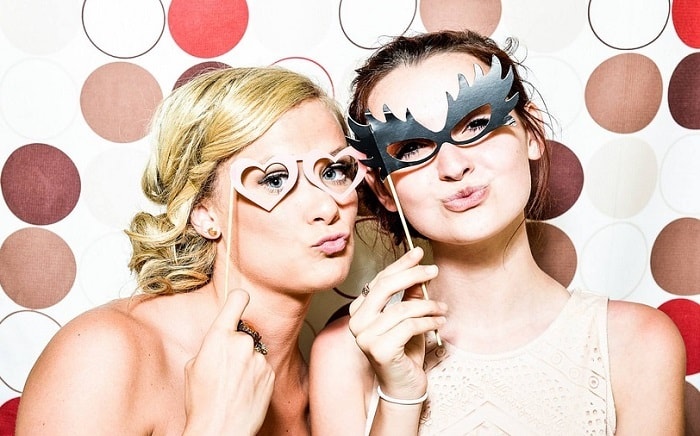 Planning a girls night out in Cape Town? Wondering where to go and what to do with your crew? We have put together a list of some of our top picks for a super awesome ladies night out in Cape Town. Keep on reading to find out where to go and what to do.
Best Places for a Girls Night Out in Cape Town
In no particular order, our top picks for a truly magical girls night out in Cape Town include the following:
1. HQ
Situated on Shortmarket Street in Heritage Square, HQ is a legendary restaurant and bar that is great for any type of celebration. What makes this place so unique is that it has a paired down menu that focuses on stake, chips and salad, along with dessert. Cocktails, beer, wine and other drinks are all on offer, and they take private bookings as well. Call them on +27 (0)21 424 6373 to make a booking.
2. Lindt Chocolate Studio
Who says ladies night needs to be raucous? You can enjoy chocolate tasting at the Lindt Chocolate Studio, which is in the Silo District of the V&A Waterfront. Along with regular chocolate tastings, they also offer workshops that teach you how to make your own bonbons and cupcakes and other goodies. Email Lindt Studio at [email protected] for more information and pricing.
3. Beefcakes
Fabulous, hilarious and oh so fun, Beefcakes does cabaret like no one else. You can enjoy burgers here as well, along with cocktails and other drinks. The performances are amazing, the atmosphere is always festive, and it is all round good time for all. Beefcakes is in Green Point, on Somerset Road. Contact +27 (0)21 425 9019 or [email protected] for bookings.
4. Pole Dancing
There are a number of pole dance classes held across the city. Do a Google search for classes in your area, then get the girls together and head on out for an empowering night of pole fitness. This is a great choice for those wanting to gain confidence, work up a sweat or just let loose.
5. Bascule
If you're looking for something elegant, head on over to Bascule Bar in the Waterfront. Here, a wide range of whisky can be sampled, along with snacks, cocktails, bubbly and cigars. Private events can be arranged. Bascule is located in the Clock Tower section of the Waterfront. For bookings and private events, contact them on [email protected] or visit BasculeBar.com.
6. Mondiall
Every Thursday night is ladies night at Mondiall, in the V&A Waterfront. You and your gang can enjoy 50% off all cocktails and 50% off all main course, all night, for every lady through the door. For more information, contact the restaurant on +27 (0)21 418 3002.
7. Stardust
On Sir Lowry Road in Woodstock you will find Stardust – a theatrical dining restaurant that is always entertaining. If you're looking for something laid-back and low-key with the girls, this is sure to be a good choice. All the wait staff are performers, with song, dance, drama and more on the cards each evening. For bookings, contact them on +27 (0)21 462 7777.
8. Jade
Open Sunday and Thursday nights, Jade Champagne Bar is great for smoozing, dancing and unwinding the day away. The bar is situated on Main Road in Green Point. There are multiple bars, and lounge areas, a balcony and a dance floor. Contact them on +27 (0)21 439 4108.
9. Deco Dance
Deco Dance is the best place to enjoy old school 80s and 90s music. Situated in Sea Point, Deco Dance is open on Fridays and Saturdays from 20h30 until the early hours. A range of drinks are served, and there are two dance floors. For details, call them on +27 (0)21 434 3437.
10. Shimmy Beach Club
Situated on Arms Road in the Waterfront, Shimmy is a glamorous venue that is ideal for girls night out in Cape Town. This beach bar is especially fun during the warm summer months, with resident DJs, pool parties and other fun to be had. Visit Shimmy online at www.shimmybeachclub.com to learn more about their ladies night options.
___________________________________________________
Looking for even more ideas for your ladies night out in Cape Town? Why not hire a villa for a weekend, to ensure that you and your girls have the chance to make the most of every moment? Contact us today for more advice on how to book a villa for your girls night out in Cape Town.