On Saturday 30 January 2016, Cape Town will be getting down to party the day and night away in true style at the J&B Met 2016. This annual horse racing event has become the highlight of the social calendar, fusing high stakes racing with high glamour fashion, entertainment and fun. This year's theme is A Rare Blend, celebrating the allure of unusual but perfect blends.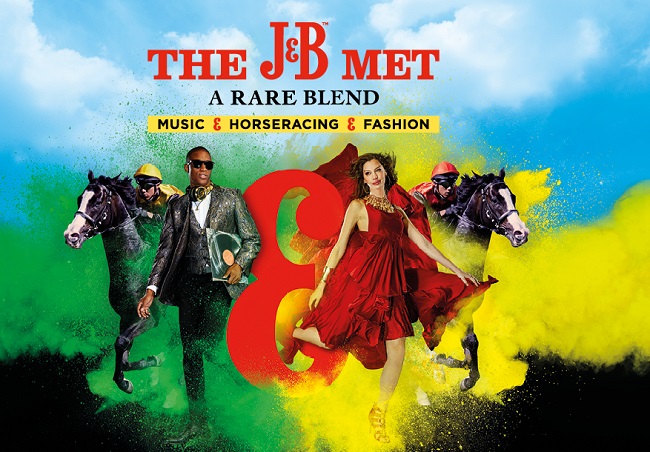 Whether you plan on taking your outfit to a brand new level of trendiness, or you are aiming on simply enjoying the iconic blend of racing, music and fashion that this event has become synonymous with, the 2016 Met is sure to be an event you don't want to miss!
About the 2016 J&B Met in Cape Town
Held at Kenilworth Racecourse in the heart of the southern suburbs, the Met has a long history of glitz and glamour. It takes place every year in summer, usually in January. Featuring some of the world's top thoroughbred horses, along with world-class jockeys and plenty of nail-biting action on the course, the action is fast and furious.
Off the course, the entertainment is just as riveting however. This event has become known for its spectacular fashion, with an annual contest held for the best dressed couple (who stand to win some fabulous prizes, we might add!) and plenty of celebrity appearances. Food, music and entertainment are equally superb, resulting in a truly magical event. Wrapping up the proceedings is an annual party that typically reaches epic proportions.
You do not need to go full out in fancy attire to have fun. Speaking from personal experience, the real fun of this event is watching the races, watching the people and simply enjoying a day out in the sun. As a strictly over 18s events, no booze is allowed to be brought in to the racecourse, but there are food and drinks stands scattered throughout.
A quick overview of this event:
Date: Saturday, 30 January 2016
Time: From 10h00 until late (after party carries on until the early hours)
Venue: Kenilworth Racecourse, Rosmead Avenue, Kenilworth
Costs: R125 – R1100 and above (available via Computicket)
Contact:  +27 (0) 21 700/1600
J&B Met 2016 Tickets and Packages
There are a number of entry packages for the J&B Met in Cape Town this year. Tickets range from basic general entry tickets at R125 all the way to grand stand tickets (R150), FlipsideFest tickets (R495), Jet Lounge tickets (R1100) and more. Info for packages is as follows:
General Entry – R125.00
– Racecourse access
Grand Stand – R150.00
–  Racecourse access
– Unreserved seating on the winning straight
FlipsideFest – R495.00
– Racecourse access
– Access to FlipSide Fest powered by MTV
– 3 x Complimentary Brandhouse drinks
– Gourmet food stands
– Access to the official J&B Met After Party
Contact Sheena on +27 (0)11 023 5262 or sheena@rusco.co.za for more info on Flipside Fest tickets.
Jet Lounge – R1100.00
– Access to private Bedouin
– Dedicated lounge and cocktail seating areas
– Raised dance floor with big screens showing FlipFest performances
– Plasmas screens with live feed
– Private tote facilities and race cards
– VIP toilets
– Private bar
– 3 complimentary beverages
– Food voucher and access to gourmet food vendors
Other corporate and group packages include picnic sites, Bedouin tents, Urban Honey Lounge, Jet Lounge VIP and more. Contact Mike 0n +27 (0)21 671 5410 / +2 7(0)71 626 6667 0r mikef@megapro.co.za for more info on special packages.
…
Looking for accommodation in the Kenilworth area for this event? We offer a variety of affordable yet stylish apartments, villas, cottages and self catering options in this part of the city. Try our conveniently located Claremont accommodation options that are in easy reach of the racecourse, or our beautiful Constantia accommodation options that are also near to many other world-class attractions, including Kirstenbosch Botanical Gardens and wine tasting hotspots of the Constantia Wine Route.