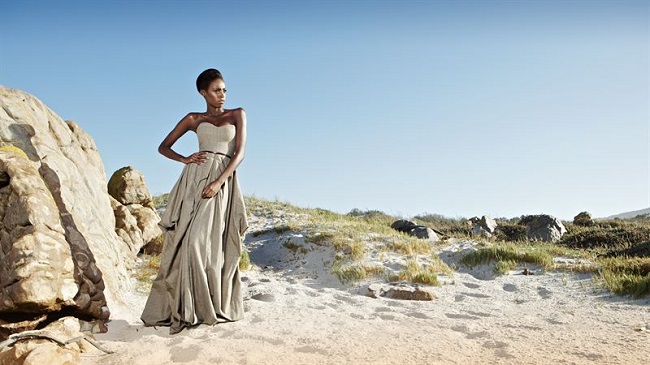 From quirky street styles to high end home-grown labels, Cape Town fashion is just as diverse as its people and scenery. Shopping options reflect this diversity, with a combination of shopping centres, retail stores, tiny second hand shops, cooler-than-cool boutiques and even market stalls on hand – each offering a different take on the season's trends.
There is no doubt that Cape Town brings its own style to South African fashion as a whole – diverse, often different and in some cases, even bordering on hipster. What better way to sum up Mother City style than an A to B post?
Fashion in Cape Town: The Good, The Bad and the Fabulous
A
A is for Alist Boutique, one of Long Street (and the city's) best shops to find gorgeous outfits. Situated at 110 Long Street in the City Centre, this is where you can find just the right dress for just about any other occasion that's worth dressing up. They also have a great menswear selection too. Tel: + 27 21 422 4844.
B
B is for boho, a style that never goes out of fashion in these parts – especially during the hot summer months. Think flowing skirts, hippy-styled hair, leather sandals, rich fabrics and bright colours, and you are on the right track. Key store for boho finds: SKA (161 Long Street).
D
D is for design schools, of which there are many. Fashion Design College, Inscape, Elizabeth Galloway, Design Academy of Cape Town, Cape Peninsula University of Technology and many others help fledgling designers find their feet in the fashion world. Courses range from short courses to full time degrees.
F
F is for Fashion Week… Cape Town Fashion Week to be specific. Held every year in late August, this event sets the stage for the Mother City's up and coming designers to join established maestros from the city as well as further afield.
G
G is for Gavin Rajah, a notable Cape Town designer who is a regular on Paris Fashion Week as well as local events. Celebrities adore his creations, while Gavin puts his fame to good use as a UNICEF Goodwill Ambassador to bring awareness to child related issues.
H
H is for Hip Hop – the label that became one of the Cape's greatest fashion successes. These dresses are seen on the red carpet as well as the street, showing just how versatile the brand can be for fashionistas of all styles. Visit the Hip Hop store in Cavendish Square, Claremont or look for the label in retail stores such as Stuttafords.
K
K is for Kluk CGDT – the dynamic duo who bring sexy back to formal attire. Comprised of Malcolm Kluk and Christiaan Gabriel Du Toit, this brand is all about bridal wear, couture and prêt a porter collection for men and women. You can find stores in Cape Town (0833777780), as well as other parts of the city too.
L
L is for Lalesso – a spectacular Afro-chic label run by duo Alice and Olivia. This brand is wearable, easy and eye-catching, with a focus on tribal fabrics, designs and inspiration. Stockists include the One&Only and Merchants on Long – both in the City Centre.
M
M is for menswear, which is every bit as diverse as the female counterpart. Try AStore on Kloof Street for a young, funky look; Paul Smith on Bree Street for designer looks for men and women and G's Men's Wear in Dixon Street, Waterkant for stylish yet classic garments.
O
O is for online, online fashion retailers such as Style36.co.za take Cape Town Fashion into the digital age with a variety of fashionable items, available via its accessible platform.
P
P is for Port by Craig Port. A Capetonian with a love for style, Craig Port is no stranger to the local and international fashion circuits. With a menswear range titled PORT and a women's range titled MISS PORT, Craig brings his trademark cool into each and every garment. Find his lines online at places such as Zando.com or at stores such as YDE.
S
S is for street style, which is a celebration of the city's mish-mash of culture. From hipster fashion all the way to retro cool, gothic glory, boho fabulous, Chuck Bass suited up smooth and even 'this-is-not-fashion' fashion, you will see anything and everything on the city's streets.
T
T is for tour… Cape Town Fashion Tour! Whether you have a love for fashion or purely have an interest in seeing what the Cape brings to the style table, you can take a tour of the Cape Fashion Route to see what inspires the city. This Tour is organised by CoffeeBeansRoute.com and costs around R700.
Y
Y is for you – the adventurer par excellence.  While it is just about impossible to fill a complete A to Z with all the information you need, we hope we got off to a good start. If there is one point to note in all of this, it is this… fashion in the Cape is designed to cater to the unique personalities and styles of its residents and visitors. Whatever style means to you, you are sure to find something to celebrate that style – whether shopping, people watching or simply taking in the general vibe!