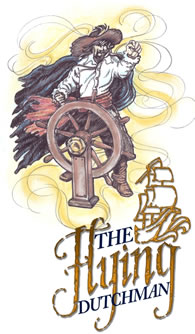 Situated within the beautiful Cape Point Nature Reserve, the Flying Dutchman Funicular takes its name from the famous Cape Town ghost ship that is said to still haunt the stormy waters below Cape Point.
In just three minutes, you can get from the bottom car park at the reserve all the way to the top to see the old lighthouse and enjoy some of the best views around. This functional mountain rail system is thought to be the only commercial funicular of its type within the whole of Africa, making it even more of an experience to try.
About the Cape Point Funicular
Some quick facts about this fun way to travel down the mountain:
• Route: from lower station at Cape Point car park to the lighthouse
• Rates: Adults: R52 (return)|R42 (single); kids & pensioners: R22 (return)|R17 (single)
• Hours: Monday to Sunday, from 09h00 to 17h30 (trips depart every three minutes)
• Capacity: 40 passengers per car / 450 persons per hour
As for the legend of the Flying Dutchman, you will want to know more about that in order to understand where the Cape Point Funicular got its name.
According to the legend, the Flying Dutchman was a galleon captained by Hendrik van der Decken, who was bringing the shop back to Holland from the place now known as Jakarta in 1641. As he got closer to the Cape, the notorious winds and storms destroyed the sails and flooded the ship's decks. Despite a few successful trips around Cape Point, his crew begged him to turn around. The captain was determined to carry on however, and lashed himself to the wheel of the ship, promising that he would keep sailing until Doomsday in order to reach the point. To this day, Captain van der Decken is rumoured to still be trying to reach the shore. Many have seen the ghost ship, which glows red at night.
While no one knows what really happened that stormy night, one thing is for sure – a trip up the Flying Dutchman Funicular is sure to be an experience you will not forget.
Find out more about the funicular by visiting the official Cape Point Funicular website.