September starts the beginning of the summer season in Cape Town and what better way to kick off this beautiful time of year than with a braai on Heritage Day.
In fact the day has had a change of name to National Braai Day and the 24th September will have South Africans stoking up the wood to cook their favourite dishes outside in the warm early summer sun.
Even Archbishop Desmond Tutu backs this alteration of name through Braai4Heritage, so come and join the party!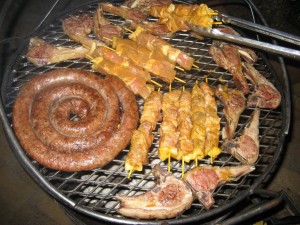 Braai is the South African word for barbecue, and with weather as favourable to eating outdoors as any you'll find around the world, is a must for visitors and locals alike.
Regardless of creed or colour, braaing is a national pastime that brings people together to have fun, so what's the favourite food that will be cooking over those hot coals?
Boerewors sausage is a popular choice, along with a range of meats, salads and other delectable food.  Afrikaans for farmer's sausage, the Boerewors was a part of the staple diet of the pioneering forefathers on their treks north and was a mix of minced meat, spices and preservatives, all freely available in the Cape Colony, as Cape Town was called then.
Over the years the recipes have evolved, with each butcher vying with others to claim the best recipe!  Cooked over the aromatic coals of a South African barbecue, perhaps sitting on the slopes of Table Mountain, below Rhodes Memorial with a beer in your hand, family and friends to share with, around the braai pits provided, can be no finer way to relax and enjoy the loveliness of the countryside around you on your Cape Town holiday.
One of the chief ingredients to a successful day's barbecuing, along with the food, is the beer!  Or perhaps a chilled glass of wine would be more appropriate …
Whatever your tipple, Cape Town has it covered with beer brewed right here in the suburb of Newlands by the world's second biggest brewer, where they have been brewing beer since the mid 1800s.  Handily close to the rugby and cricket grounds, the superior brew is well placed to celebrate success.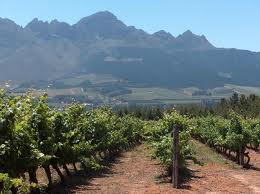 Of course the wine you might be sipping comes from the world famous wine routes of the Western Cape.  A holiday to Cape Town would not be complete without time spent exploring these delightful estates.
Whatever your choice of cooking method, you want to ensure that your accommodation is fitted out with the most up-to-date equipment, including a braai!
Whether you are looking for a holiday villa by the seaside, or a sophisticated city apartment, taking time to soak up the South African way of life is a must.  Allow us to help you explore the Cape on your holiday by finding you the perfect holiday accommodation in Cape Town.
At Come To Cape Town, you can be guaranteed of a warm welcome and a cool beer!