There are plenty of events to look forward to this weekend in Cape Town. From a comedy show to a couple of live music performances and a kite-surfing event of the year, there is an abundance of exquisite events happening in the next couple of days here in the Mother City. Let's take a look at some of best options for having a good time this weekend in Cape Town.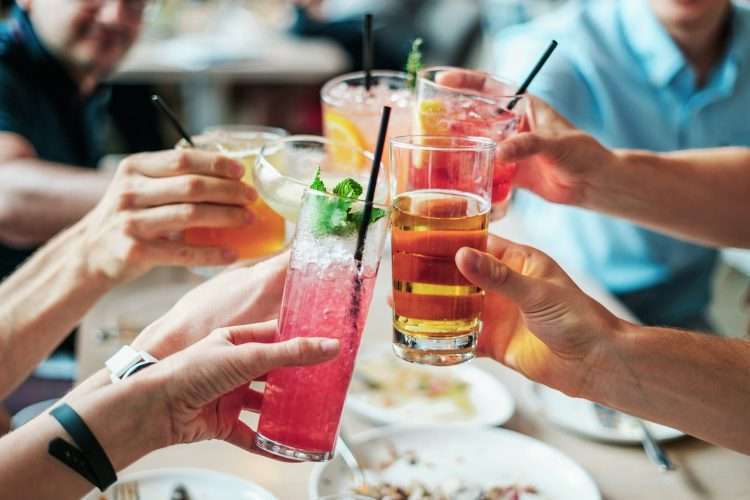 1 Anecnote @ Cafe Roux Noordhoek (January 25)
Head out to Cafe Roux in Noordhoek this weekend to watch a stellar live performance by AnecNote, a successful South African band that performed in some of the biggest venues in South Africa including the Grand West Arena and Kirstenbosch Gardens. AnecNote was also the winner of the South Africa Got Talent show back in 2017 and this Friday they are playing a show right here in Noordhoek.
Venue: Cafe Roux Noordhoek
2 Red Bull King of the Air 2019 (January 26)
This event is definitely the highlight of the kite surfing season here in South Africa. The annual Red Bull King of the Air competition offers visitors a chance to watch some of the best board-riders in action. 9 performers from last year's event are scheduled to compete with nine riders who managed to qualify for the event through wild cards and video entries. For more information, please visit www.redbullkingoftheair.com.
Venue: Kite Beach, Table View, Cape Town
3 Comedy in the Vines: Alan Committie (January 26)
Alan Committie is a famous local comedian who is well-known for his Planet Earth and Love Factually one-man performances. He also starred in the unforgettable Broadway show called Defending the Caveman, so you can definitely say that he has a rather solid resume as a character comedian and a stand-up coming. Come to the Spier Farm Kitchen in Stellenbosch this Saturday to catch his amazing show. Tickets to this event cost R200 per person. Keep in mind that picnic baskets and beverages can only be purchased at the venue.
Venue: Spier Farm Kitchen, R310 Stellenbosch
4 James Morrison @ Kirstenbosch (January 26)
It's all about great music this weekend in Cape Town. James Morrison, the famous British singer-songwriter and guitarist is performing at the Kirstenbosch National Botanical Gardens this Saturday. Morrison went on dozens of world tours, shared the stage with Bruce Springsteen, and sold over 4 million copies of his albums. Therefore, it comes as no surprise that his concert here in Cape Town is one of the most anticipated events this January. A ticket to this event will set you back R650.
Venue: Kirstenbosch National Botanical Gardens, Rhodes Ave, Newlands, Cape Town
5 Open Streets City Centre (January 27)
Leave your car at home this Sunday and join thousands of Capetonians on Bree Street which will be closed for car traffic. This fabulous event features plenty of excellent activities like cycling, skating, and dancing in the streets. The entrance to Open Streets City Centre is free, but make sure to get up early on Sunday, as the event starts at 9 am.
Venue: Bree St, CBD, Cape Town
---
Looking for more things to do in Cape Town this weekend? You can check out a range of tours packages you can enjoy. Be sure to follow us on Facebook or check out our blog, which has a huge range of ideas on what to see and do, where to stay and how to put every moment of your weekend to good use. If you're planning a longer stay, be sure to get in touch. We will help you find the perfect place to stay in Cape Town this weekend or any other weekend you plan to visit.