Looking for the very best things to do in Cape Town this weekend? Beat the boredom this weekend and avoid doing the same thing you do every weekend. Whether you are visiting on holiday or you are a local in search of new ideas on what to do over the weekend, we know just how easy it is to end up doing the next best thing after missing out on the truly best things to do in Cape Town weekend. This weekend, say goodbye to boredom and hello to a wide range of choices that cater to everyone. Between 12 and 14 January 2018, you can look forward to a diverse range of events and activities taking place in South Africa's Mother City. From stand-up comedy shows all the way to classical music, ice performances, mystery evenings, live concerts and electronic music parties, our list of the best things to do in Cape Town this weekend has a little bit of everything.
Don't let boredom get in the way of your weekend plans. Our weekend guides are designed to help you find the best things to do in Cape Town this weekend, whatever your mood, budget and preferences may be. Ready to see what this weekend has in store for us? Let's get right down to business then, shall we?
Best Things to Do in Cape Town This Weekend
Stuck for ideas on how to spend your weekend in Cape Town? We feel your pain. We hate feeling at a loss for ideas just as much as you do. That is why we work hard to do the searching so that you don't have to waste any more time than you need to in order to plan your weekend. Getting straight to it, some of the best things to do in Cape Town weekend, 12 to 14 January 2018, include the following:
1/ Alan Committie in Planet Mirth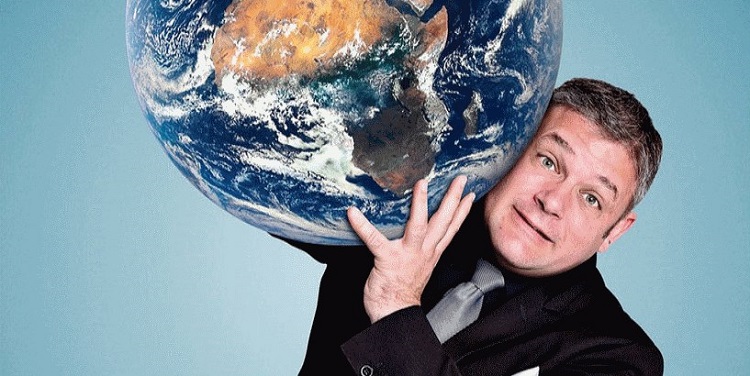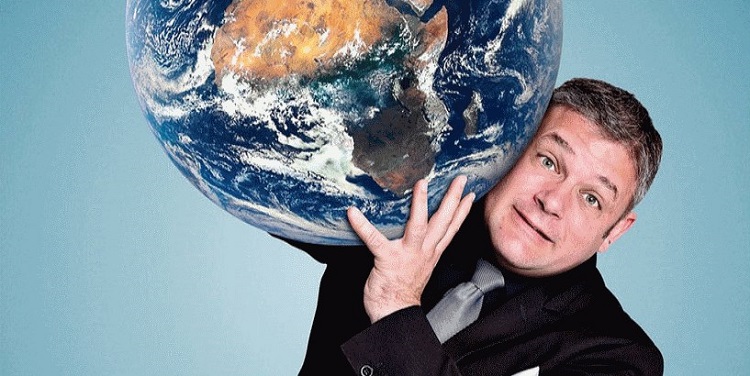 Image: www.letsgo.co.za
On Friday 12 January and Saturday 13 January 2018, you can watch Alan Committie in Planet Mirth at Pieter Torien's Theatre on the Bay in Camps Bay. From the official theatre website, here's what this show is all about: "In his 20th one-man comedy show, Committie presents a docu-comedy in the highest definition and promises everything we have come to love about his brand of comic madness…. Infectious energy, physical hi-jinx combined with witty wordplay and hysterical observations." Tickets cost between R120 and R180 and can be purchased via Computicket. For more details on the show, visit www.pietertoerien.co.za/portfolio-items/alan-committie-planet-mirth.
2/ Clue Room 2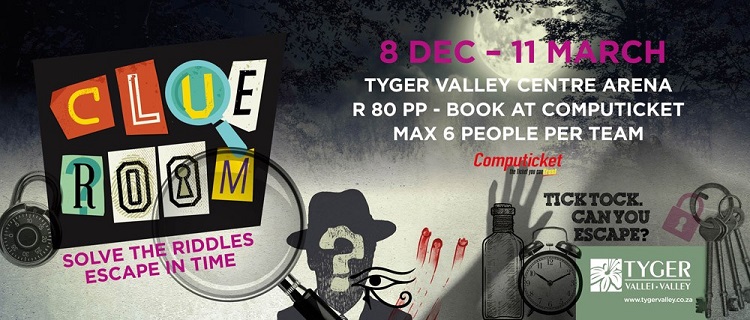 Image: www.tygervalley.co.za
For something different, Tygervalley Mall offers plenty of mystery and intrigue all weekend with their not-to-be-missed Clue Room 2. This mystery escape game offers 60 minutes of fun, as you put all your wits to the test. There are two rooms on offer: "Zombie Apocalypse" and "The Mysterious Amulet of Garvey Lytle". The object is to find your way out of a locked room, using the clues provided. To play, you will need to get a group of 4 to 6 players together and book a session. Each session costs just R80 per person. This game is ideal for celebrations, but it's also a rewarding way to get thinking this weekend. Bookings are essential. Visit www.tygervalley.co.za/event/clue-room/30087 for more information or book via Computicket now!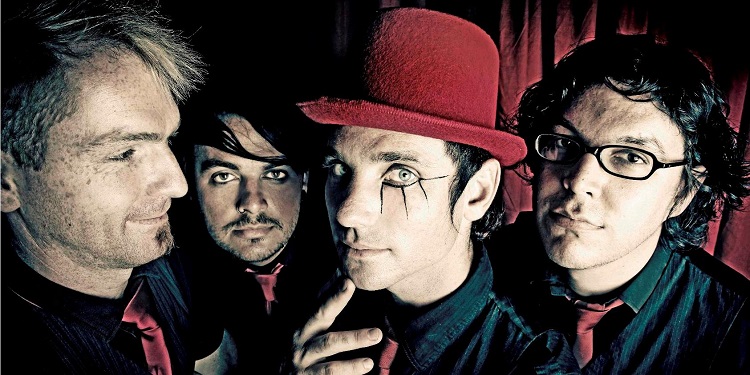 Image: www.parlotones.co.za
Taking place at The Paul Cluver Forest Amphitheatre in Grabouw, these summer concerts offer a memorable evening out in the Cape countryside. On Saturday 13 January 2018, The Parlotones will be taking to the stage. The concert starts at 19h30 and tickets cost R330 via Computicket. From the event website, here's what you can expect from this super group: "The Parlotones are known for their groundbreaking attitude and genre-crunching attention given to their music videos, making them leaders in visual audio expression. Along with their infectious energy and unique sound that incorporates a wide spectrum of musical genres, they just keep winning South Africa and the world over, one step at a time." For details, visit www.cluver.com/summer-festival-program.
4/ Cinderella on Ice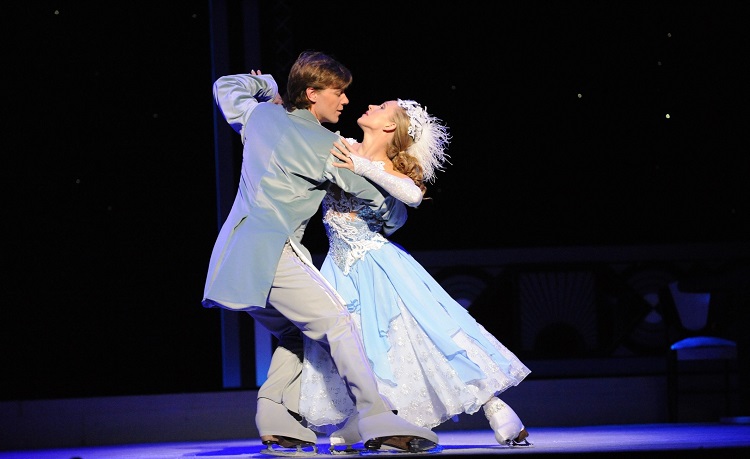 Image: www.artscape.co.za
Known for their daring, story-telling and innovation, The Imperial Ice Stars return to the rink to bring us Cinderella on Ice. Taking place at the Artscape all weekend, this incredible ice performance is a must-see for fans of all ages. Friday's show runs at 19h30, while Saturday and Sunday shows include a matinee performance as well as an evening performance. Tickets cost between R100 and R425 via Computicket. For a full overview of the event, visit the event page over at www.artscape.co.za/event/cinderella-on-ice.
5/ The Cape Philharmonic Orchestra with Richard Cock: Viennese Night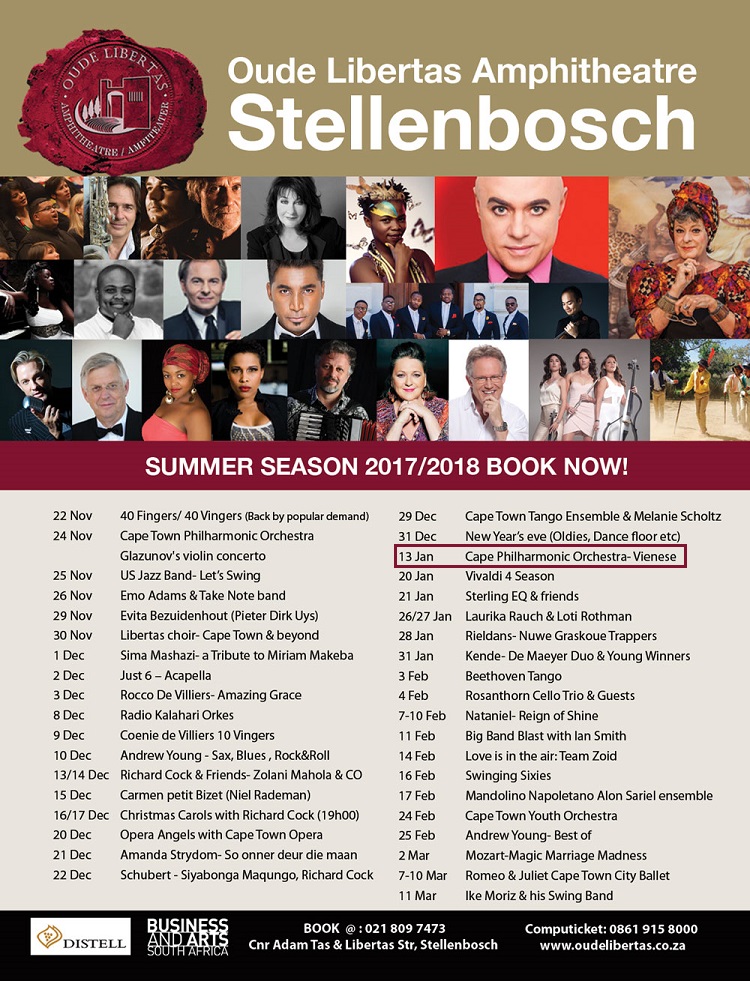 Image: oudelibertas.co.za
The Cape Town Philharmonic Orchestra's Richard Cock, Lukhanyo Moyake and Siphamandla Yakupa Moyake will be taking to the stage on at the Oude Libertas Amphitheatre in Stellenbosch on Saturday 13 January 2018 for an evening of Viennese classics. Featuring music from legendary Strauss brothers, Johann and Richard, as well as other compositions from various Operetta, Vienesse Night is a must for every music fan. Highlights on offer at this unforgettable event include Blue Danube, Fledermaus Overture and Radetski March to name just a few. Tickets cost R220 via Computicket. The show starts at 20h15 and continues until 21h34. For further information, visit http://oudelibertas.co.za/amphitheatre.
6/ Into The Wild – Raised by Wolves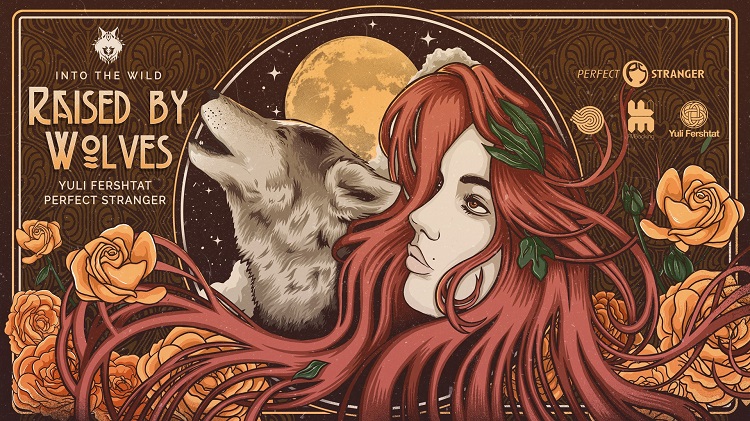 Image: intothewild.nutickets.co.za
On Saturday 13 January 2018, one of the most anticipated 14 hour trance parties takes place. The Into the Wild – Raised by Wolves event will be held at The Slaley Forest in Stellenbosch. With its towering gum trees and spectacular location in the Cape Winelands, this forest is perfect for 14 hours of foot-stomping beats. The summer edition of Into the Wild features Perfect Stranger, a psy-tech master. Other acts include Yuli Fershtat, iTone, Yeti, Portal, Geometric Flux, Breaker, Maximilian, and Nordic. Tickets cost R350 from Nuticket as well as selected outlets including The Lot in Claremont and Stellenbosch and Wildlife Piercing at Canal Walk. Please note that ticket sales are limited and no tickets will be sold at the door. For details, visit the ticket sales page at http://intothewild.nutickets.co.za/RaisedbyWolves.
---
And there you have it… a mixed selection of the best things to do in Cape Town this weekend from Friday 12 January to Sunday 14 January 2018. We hope that you find some inspiration in this list of the best things to do this weekend!