Visiting South Africa's Cape Town for business and looking for a nice place to spend a couple of nights? From centrally located luxury suites and small boutique hotels with comfortable beds to fully-equipped apartments, there are plenty of accommodation options to choose from when visiting Cape Town for business. Here is a list of the best places to stay in Cape Town for business travelers.
1 Sentinel Luxury Suites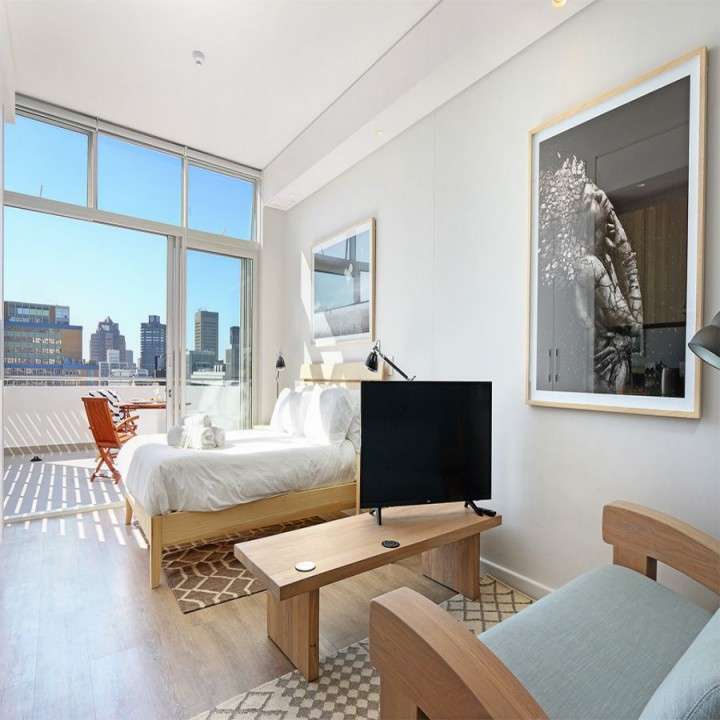 Located on Leeuwen Street and within walking distance from District Six and the Company Gardens, Sentinel Luxury Suites offer a variety of self-catering suites including one and two bedroom apartments and luxury serviced studios. All suites come with fully-equipped kitchens, en-suite bathrooms, floor-to-ceiling windows, and nicely decorated living areas. Business travelers can unwind at the outdoor swimming pool and use the complimentary self-service laundry facilities. Free Wi-Fi is available throughout the property.
---
2 Triangle Luxury Suites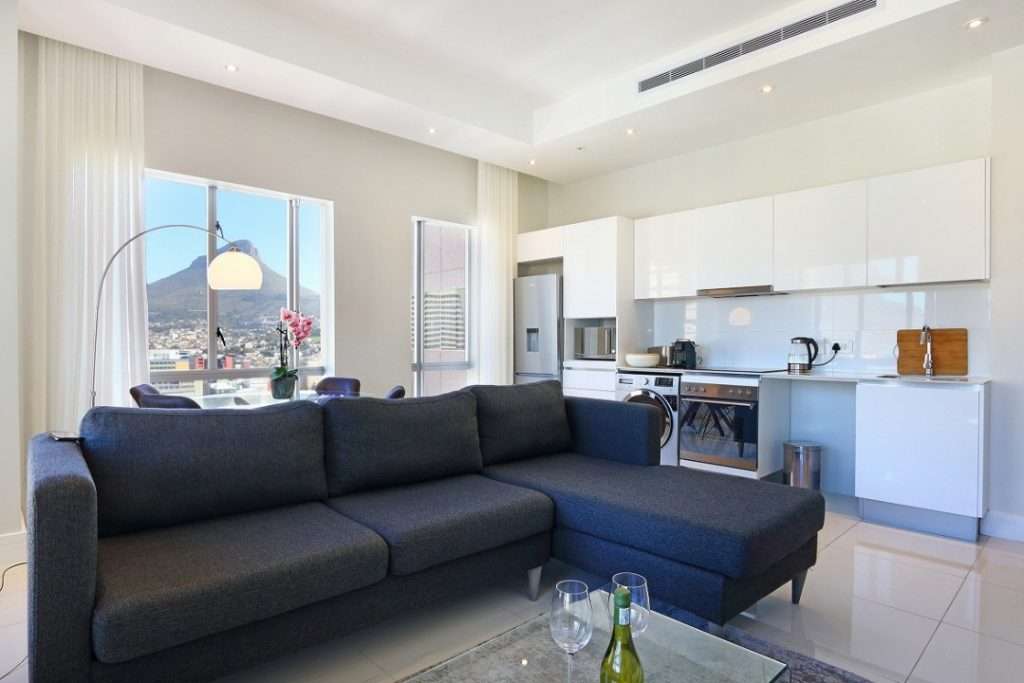 Triangle Luxury Suites is one of the best places to stay in Cape Town for business travelers who are looking to be just a short walk from the city's International Convention Centre. Expect to find modern and spacious apartments fitted with all the necessities including a reliable Wi-Fi connection, dining areas, modern bathrooms, and most importantly, comfy and large beds. You will find a swimming pool and a gym within the complex, as well as a nice restaurant and a bar. The suites are located just a short drive from the Cape Town International Airport and numerous restaurants, bars, and cafes can be found in the neighborhood.
---
3 Thirty Keys Hotel
Situated in the heart of Cape Town's Inner City and just a few minutes from the V&A Waterfront, Thirty Keys Hotel offers comfortable accommodation for business travelers visiting the Mother City. This green-inspired hotel uses energy-efficient and environmentally sound materials and offers 30 stylish rooms equipped with amenities like air-conditioning and heating, tea and coffee making facilities, hair driers, and wireless Internet connectivity. Many business travelers love this place because of its double glazing which boosts insulation and cuts noise from the outside.
---
4 Harbouredge Suites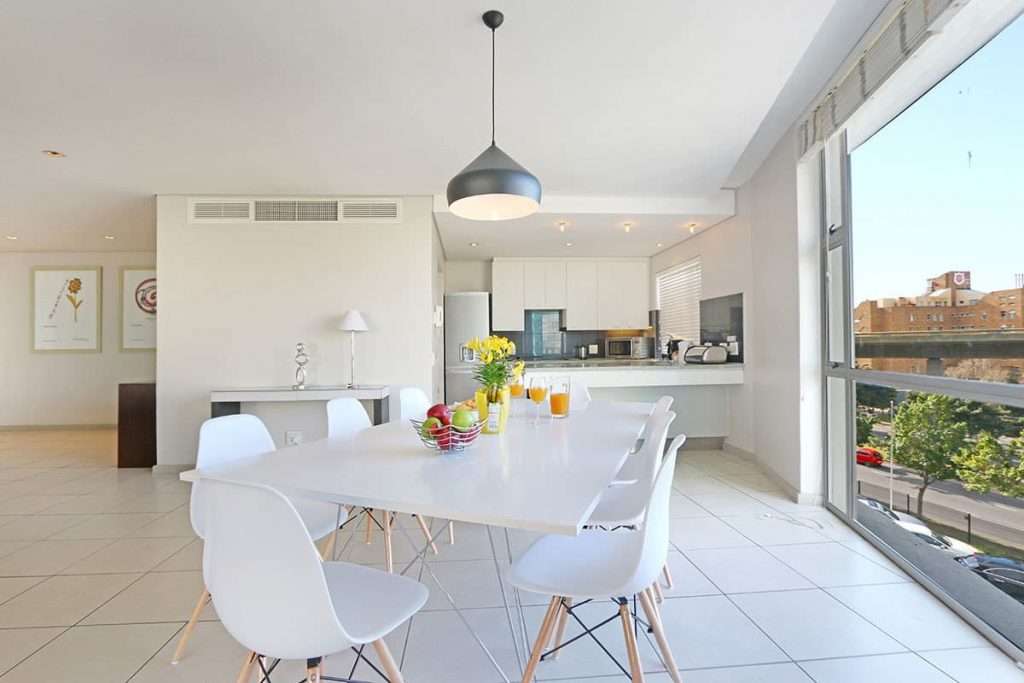 A modern complex located just a short walk from the Cape Town International Convention Centre and right between the Waterfront and the city center, Harbouredge Suites offers fully-equipped apartments and studios for business travelers. From modern kitchens to air conditioning and nicely designed bedrooms and en-suite bathrooms, Harbouredge apartments are designed to provide guests with all the necessary comforts of a hotel. Daily housekeeping is available, as well as a complimentary welcome pack and free high-speed Internet access.
---
5 Apartment Ena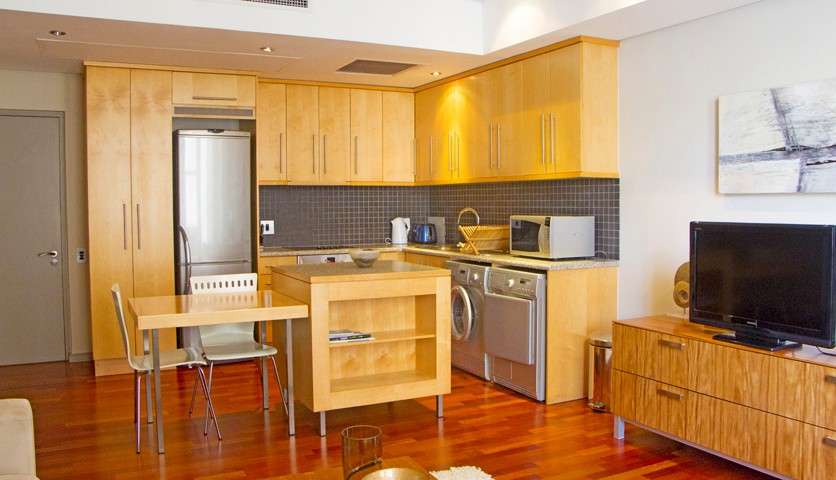 There are many cool spots to stay in the city for business travelers and Apartment Ena is definitely one of the best places to stay in Cape Town. This beautiful one bedroom apartment is located on the corner of Adderley Street and Darling and offers easy access to dozens of major tourist attractions. The apartment itself boasts an open-air lounge, dining room, kitchen, and a lovely balcony. As for the facilities, you will find an indoor swimming pool and a fabulous fitness center.
---
6 516 Granger
Located in Granger Bay and just a short drive from the lovely Sea Point promenade, 516 Granger is actually positioned on the grounds of the famous Radisson Blu Hotel. This luxurious contemporary apartment boasts one bedroom, an open-plan dining and living area, and a cozy kitchen equipped with all the necessities including a toaster, coffee machine, bar fridge, and a microwave. The comfortable queen sized bed is fitted with luxurious linens and business travelers can enjoy spectacular views of the marina from the apartment's amazing balcony. If you are staying at 516 Granger, you can use the swimming pool, spa, and restaurant of the Radisson Blu hotel.
---
7 Vue Devant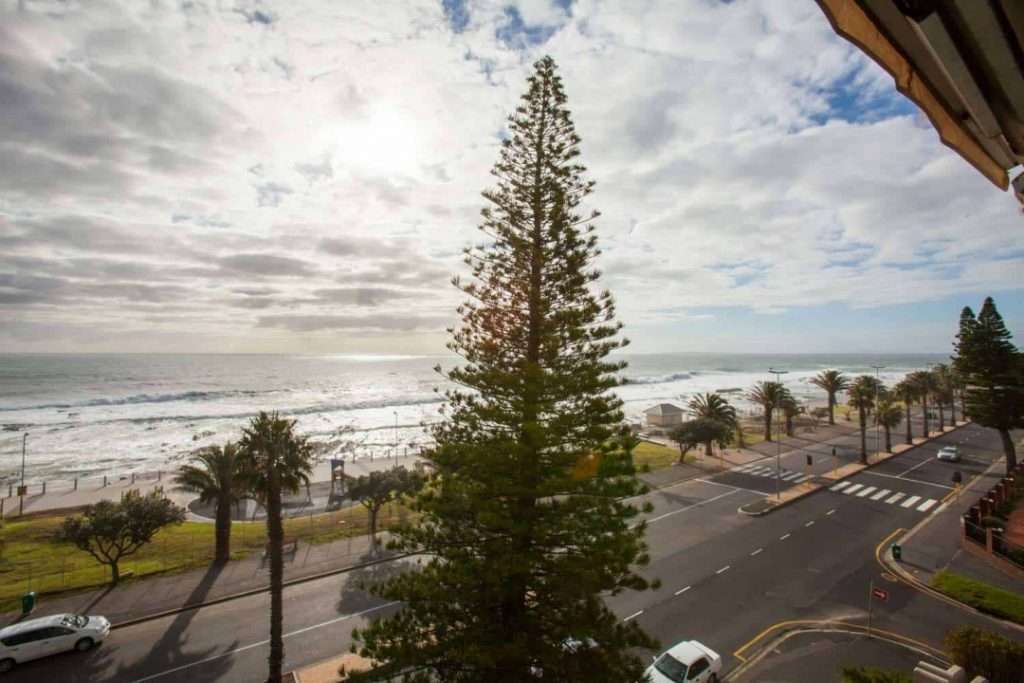 Many business travelers prefer staying outside the city center and enjoying the natural beauty of Cape Town. Spend a night or two at Vue Devant, a luxurious ocean-facing apartment in the suburb of Sea Point offering magnificent ocean views and laid-back comfort. It is one of the places places to stay in Cape Town outside the city center. The apartment boasts 2 bedrooms, high-end kitchen equipped with modern self-catering appliances, and an open-plan living area with a comfy couch. There are two nice bathrooms fitted with double basins and walk-in showers.
---
Cape Town is home to some of the best accommodation for business travel in all of South Africa. We hope our list will help you decide where you will stay on your next business trip to the Mother City. Still not sure where you want to stay? Browse our Curated Collection to view even more incredible choices for accommodation. This collection includes some of our most sought-after apartments and villas to rent across the city's top destinations. You can also contact us for assistance in finding the very finest selection of accommodation to rent and tours to enjoy in Cape Town.