Whether you're in the mood for wine, food, charity events, trance or even informative design, August events in Cape Town 2016 have something for everyone. This coming month is the last month before we make the transition into spring, and after the wet weather we have been having in the Cape, many will be counting down the days until the seasons change.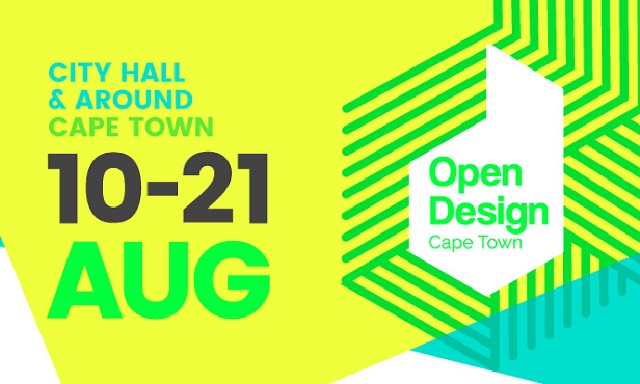 This month, it's time to get out there and enjoy the remainder of late winter. With so much to do, you are sure to enjoy August!
What's Happening in Cape Town This August?
Some of the events taking place in Cape Town this August include the following…
5 August 2016 – Reach for a Dream's 'Reach For Your Slippers' Day
Various venues
On the first Friday of August every year, workers, students and various other participants get to swap out heels and regular shoes for slippers in support of Reach for a Dream. For a donation of R10, you can go to work or walk around the city in slippers and support one of the cancer organisations that is doing amazing work for terminally ill children.
5 – 7 August 2016 – Robertson Slow Food and Wine Festival
Robertson, Western Cape
On the food and wine hotspot of Route 62, the town of Robertson is putting on its annual Slow Food and Wine Festival. As the name suggests, this festival is all about food done right… health, well-made and appreciated with great gusto! Tickets are available on the day at the door and cost anything from free to R650 depending on your wine and food selections.
5, 8 and 10 August 2016 – Oppikoppi One Night in Cape Town
Various venues
Watch groups such as KONGO, Yelawolf and August Burns Red at various venues before they head off to Oppikoppi. Venues include The Assembly in Harrington Street, CBD, and tickets are available via Computicket for R350-R400 per person.
6 – 7 August 2016 – Spier Winelands Bridal Fair
Spier Wine Estate, Stellenbosch
Tickets for this must-visit bridal fair are just R80 per person at the door (and kids under 12 get in for free). Look out for various vendors, designers, jewellers and wedding specialists over the course of this annual wedding expo.
6 – 8 August 2016 – Hermanus Wine and Food Fair
Hermanus, Overberg
In the whale watching town of Hermanus, you can enjoy a food and wine fair that has plenty of organic produce, good wine, delicious snacks and other goodies. Tickets are available at the door or via Computicket and cost R50-R150. Under 12s get in for free. Under 18s will only be allowed into the wine tent under adult supervision.
10 – 21 August 2016 – Open Design Festival Cape Town
City Hall and other locations, CBD
Over 12 days of design events lie in wait during this festival. A range of workshops, movie nights, expos and design-related events will be taking place at various venues city-wide. Best of all is that many events are free to enjoy. For more info on the line-up over the course of the festival, head on over to OpenDesignCT.com.
12 – 14 August 2016 – Klein Karoo Klassique
Oudtshoorn, Klein Karoo
Featuring South African classical music, along with food, art and plenty more besides, this local arts festival is well worth the trip out to the Klein Karoo. The festival itself is free, but some events are priced individually and available via Computicket. For more info on the event, visit Klassique.co.za.
27 – 28 August 2016 – Sunflower Trance Festival
Ostrich Ranch, N7
Get a head start on spring at this foot stomping trance festival that will be held at the Ostrich Ranch just outside of Cape Town. A variety of electronic music acts will be taking to the stage, with various dance floors on offer. Tickets cost R390 per person via Computicket – for more info, visit the trance festival on Facebook (Sunflower Fest SA).
28 August 2016 – Blisters for Bread
Green Point Cricket Club, Green Point
Choose from two options – a shorter 5km route or the full 10km route. The 48th edition of this beloved charity event kicks off in Green Point, and aims to raise money for hungry children in need. Every entrant pays R50, which helps to feed 25 children in the Cape area. Entry is capped at 12,000 though, so register quickly! Visit Psfa.org.za for details.
________________________________________
Now I am even more excited to see what this month has in store. How will you be spending August in Cape Town this year? Let us know!