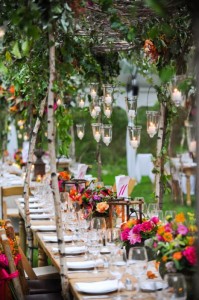 There is something undeniably romantic about summery outdoor weddings, which is what makes it all the more important to choose carefully when deciding on Cape Town wedding venues for your big day.
Not too long ago, we did a post on planning a summer wedding in Cape Town, which offered some useful tips on what to consider for outdoor weddings during the warmer season. We have also covered some of our favourite wedding venues in Cape Town for a broader inspiration on where to tie the knot.
Today, we have something special for brides (and grooms) to-be…
Inspired by the news that our very own James Woolley, founder of ComeToCapeTown.com, will be getting married at the gorgeous countryside venue of Mac Daddy Elgin this coming January, we decided to focus on venues that celebrate the beauty of outdoor and garden weddings.
We have also included some top tops on décor, style and other special touches that work best with outdoor themed weddings.
The Best Cape Town Wedding Venues Outdoors
Searching for something out of the ordinary for a fresh, bright outdoor wedding? Here are some lovely venues that you may want to consider…
1. The Conservatory – Klein Kastaiing, Happy Valley Road, Franschhoek
This venue lies in the Cape Winelands, offering beautiful grounds with plenty of shady trees, scenic flower beds and other pretty surrounds. Full wedding services are offered on request, in addition to facilities such as onsite kitchen, bar, catering or individual services that you may require. Photo backgrounds include country garden, vineyards and woodlands. There is also an indoor area in case of rain or for evening weddings. Contact [email protected] or +27 (0)71 365 9612 for details.
2. Langverwagt – Langverwagt Road, Kuilsrivier
Just outside the Winelands meanwhile lies the beautiful historical estate of Langverwagt. Here, you can take your pick from outdoor or indoor venues (the indoor venue is housed in an old wine cellar while the outdoor venue is situated in a scenic location of the estate). There is even a small forest within the grounds, along with classic vineyard backgrounds, mountains, a unique water feature and old farmhouse. Contact [email protected] or +27 (0)21 903 1203 for details.
3. Rondekuil – Rondekuil Farm, Malanshoogte Road, Durbanville
Not far from the Cape Town City Centre lies the idyllic country venue of Rondekuil. This venue is perfect for those seeking something a bit different, with a farmyard setting that boasts serene views of horses, fields, trees and a pretty garden. Venue options include an indoor reception hall with dancefloor, as well as garden venues with tents, marquees or gazebos. Contact [email protected] or +27 (0)21 972 1031 for details.
4. The Venue At South Hill – 113 The Valley Road, Elgin
The countryside setting of Elgin makes for a magical wedding location in Cape Town. The Venue brings to life all of that magic, with a range of scenic options that include orchards, pine forest, mountains and vineyards. Facilities include wedding planning, catering, dance floor and kitchen. Aside from the primary venue, there is also a Bedouin Tent option that adds even more ambience to the occasion. Contact [email protected] or +27 (0)83 627 7950 for details.
5. Suikerbossie – 1 Victoria Road, Hout Bay, Cape Town
A beloved Cape Town favourite for unique celebrations of all types, Suikerbossie makes for a spectacular wedding venue too. Garden weddings with outdoor and indoor options are given a stylish touch with a backdrop that includes mountain, ocean and woodlands. Catering is provided, and seating capacity varies from max 70 guests upstairs to max 300 downstairs. Contact [email protected] or +27 (0)21 790 1450 for details.
Top Tips for Planning an Outdoor Wedding
The great thing about planning an outdoor wedding is that you can go as casual or glammed up as you desire. It is totally possible to plan a low-key wedding on a limited budget if you inject some creativity into the proceedings. Likewise, you can plan a full-scale enchanted forest wedding if you have a bigger budget.
Once you have settled on the perfect Cape Town wedding venue, you can get on to the fun part of the planning… the décor and final touches part!
Some things to keep in mind for planning just the right atmosphere:
• Bright and Beautiful. Whether you have your reception outdoors or indoors, you can bring the garden inside with a bright and beautiful theme. Take some inspiration from this truly spectacular Little Pink Book styled wedding shoot to see how you can add bright touches to your wedding décor.
• Midsummer Night's Dream. You could also opt for a whimsical take on the enchanted forest theme with a Shakespearean glamour. That's not to say that you need to get too old-fashioned – a modern take gives more of a boho atmosphere that still retains plenty of magic in the air.
• Enticing Extras. Don't forget to include all the little extras into your overall theme. Look for eye-catching wedding favours and even bridal shower games that suit your chosen theme. Don't be shy to speak to your Maid of Honour to guide her in terms of your preferred style. It's your big day after all!
What we love most about outdoor ceremonies and receptions is that they offer the ability to get really creative in your planning. This pays off not only during the day, but also long afterwards when you look back on your photos and recapture the magic all over again. Choose wisely when it comes to Cape Town wedding venues, and you will be able to have that fairy-tale wedding that you've always longed for (and loads of memories too).