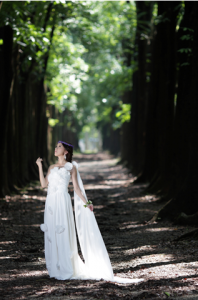 With an abundance of spectacular scenery and gorgeous settings for your big day, the list of weddings venues in Cape Town is rather impressive.
Depending on the time of year you have chosen for your wedding, what sort of wedding you wish to have, and of course, your budget, the choices range from simple to unique; elaborate to quirky.
One of the best things about getting married in the Mother City is that despite the somewhat unreliable weather, every season has its own highlights.
This means that you could opt for a summer, autumn, spring or winter wedding, and still be able to get the most from your chosen venue.
If you are looking for some great ideas on where to tie the knot in Cape Town, here are some places that you might consider for your special day.
Indoor Venues for Cape Town Weddings
A strong advantage for indoor venues is that they make it easier to plan around the weather. Many indoor options also have gardens to allow for some level of flexibility too. Our top places for indoor weddings in Cape Town and surrounds include the following:
Kirstenbosch Botanical Gardens – Rhodes Drive, Newlands (+27 21 799 8783)
Both Moyo restaurant and the Old Mutual Conference Centre can be booked for weddings. Ceremonies can also be held in the Sculpture Garden, with receptions held indoors.
Two Oceans Aquarium – Dock Road, V&A Waterfront (+27 21 418 3823)
Choose from amazing venues such as the Predator Exhibit or Kelp Forest for a memorable reception that is sure to make a lasting impression on all who attend.
Harbour House Restaurant – Kalk Bay Harbour, Kalk Bay (+27 21 788 4133)
Beautiful views of the harbour and ocean, a cosy yet stylish atmosphere and great photo opportunities make this reception venue ideal. Coordination services are also offered on request.
Outdoor Wedding Venues in Cape Town
With outdoor wedding venues, it is best to plan carefully with the weather in mind. Some fabulous ideas for outdoor venues include the following:
Strandkombuis – Yzerfontein (+27 22 451 2360)
A short distance from Cape Town, this breath-taking venue offers the chance to enjoy a beach wedding, with full planning services from décor to menus.
The Range – Tokai Forest, Orpen Road, Tokai (+27 21 713 2340)
Set against a backdrop of pine trees and lush forest, this venue offers beautiful outdoor space as well as a stylish indoor venue as backup in case of bad weather.
Cassia – Nitida Wine Estate, Tyger Valley Road, Durbanville (+27 21 976 0640)
Opt for the courtyard, lawn or even jetty for a romantic wedding in the Durbanville Wine Valley – just 20 minutes away from Cape Town.
Unique Cape Town Wedding Venues
Looking for something out of the ordinary and different? Here are some ideas for unusual wedding venues in and around Cape Town:
Inverdoorn Game Reserve –  Klein Karoo (+27 214 344 639)
Experience a one-of-a-kind African bush wedding at this beautiful reserve that lies just two hours outside of Cape Town. Here you can say your vows with wildlife and open grasslands acting as a natural scenic backdrop.
Alabama Floating Restaurant – V&A Waterfront Harbour (+27 021 418 0241)
Offered via Tigger 2 Charters, this floating restaurant is a fun, intimate venue for your reception, offering champagne, ocean views, fresh air and delicious food in one romantic marine adventure package.
Lichtenstein Castle – Harbour Road, Hout Bay (+27 0 21 790 1194 – Hout Bay Tourism Office)
Have your wedding in a beautifully refined replica of Schloss Lichtenstein in Southern Germany, set against beautiful fynbos and natural fauna in Hout Bay and furnished with period décor.
Other Venue Tips to Keep in Mind
The Winelands is home to a huge number of wine estates that are perfect for weddings, while many other hotels across the city also cater to wedding functions. For something simpler, it is possible to book a restaurant for sole-use on your reception day, or even hire your own villa to have a private wedding.
Remember that there may be laws and regulations in place for some outdoor venues that do not typically host weddings. When in doubt, it is best to ask around to find out if your venue idea is possible.
Whether you are planning your own wedding, or scouting for venues ideas before using a planner, these beautiful wedding venues in Cape Town are well worth considering.
If you could choose anywhere in Cape Town to get married (with no budgets or restrictions to worry about), where would you choose?