A fun-filled holiday or an adventure-packed getaway to one of the most beautiful and exciting cities in the world can be expensive, BUT, it doesn't have to be. There are countless ways to save money and still have a fantastic time! Especially in a city like Cape Town where outdoor activities, experiences, and adventures are not only encouraged, they're celebrated – Not only saving you money, but ensuring that an incredible and unforgettable Cape Town holiday is had by all!
This inexpensive travel guide contains great tips and 5 super smart ways to saving money and spending less while visiting Cape Town.
Get ready, cause you're about to get a whole lot more than you bargained for!
**Insider tip: Cape Town is one of the most affordable destinations for US citizens. With an exchange rate that favors the dollar, you can stretch your money far in the Mother City.
1. Enjoy countless FREE (or very affordable) activities & experiences
What better way to save money than by not spending it at all?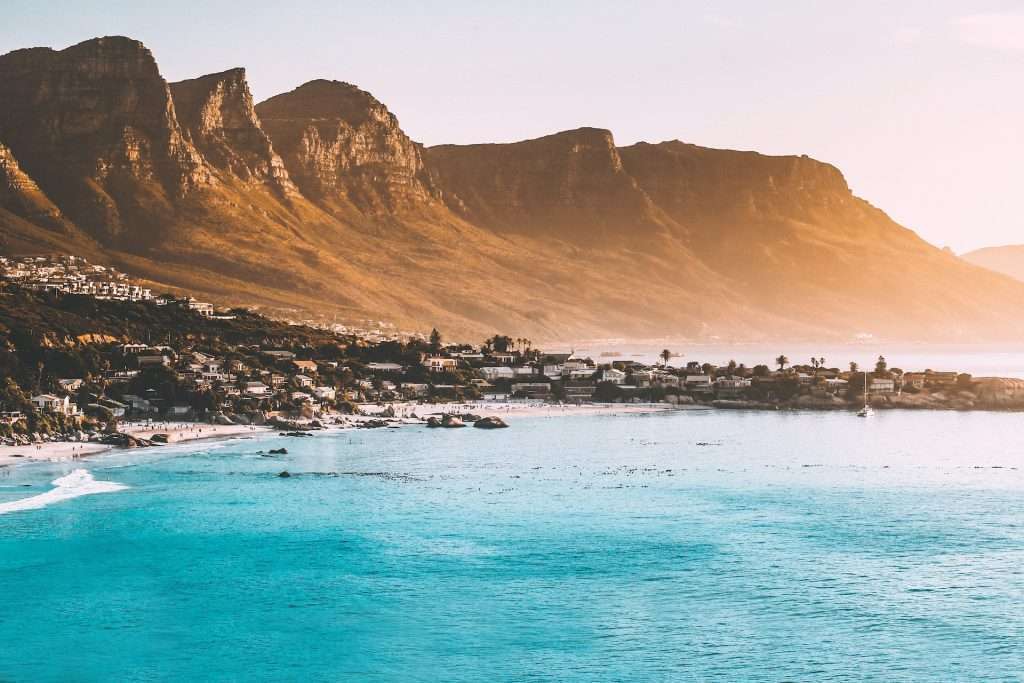 Recently named the 'Third greatest city on Earth' by the flagship UK newspaper, The Telegraph, out ranking countless renowned travel destinations and global heavy-hitters, there is nothing more exciting than exploring the glorious and vibrant city of Cape Town. Best part – you don't need to spend a fortune to have the absolute best time in the Mother City. In fact, Cape Town boasts an endless variety of memorable and thrilling things to do, see, and experience – all of which are absolutely FREE! While it may sound pretty unbelievable at first, you better believe it – cause its true!
This means you can easily enjoy one of the BEST holidays in Cape Town without spending much at all – All while saving money and having an experience of a lifetime!
Take on one of Cape Town's countless breathtaking and exhilarating hiking trails, enjoy a blissful sun-kissed beach day on one of its beautiful beaches, go on the ultimate sunset chasing adventure (Cape Town is known for its spectacular sherbet-colored sunsets after all), spend a day exploring the parks and gardens all over the city, visit Muizenberg Beach and it's colorful beach huts, go cave exploring, chase waterfalls, visit Bo-Kaap, explore the vibrant False Bay coastline, or go for a scenic coastal drive at sunset, sunrise, or anywhere in between – The list is endless!
Best thing is, that's merely scratching the surface of all the amazing bucket-list worthy things you can do, experience, and enjoy in Cape Town for free or at a very affordable price.
Click here to check out our 'Best Things To Do In Cape Town For Free' blog for everything you need to know. Plus, if you're looking for some incredible outdoor experiences and adventures in Cape Town to be enjoyed by the whole family – Check out our 'Best Outdoor Things To Do in Cape Town' blog – You definitely won't regret it!
2. Book your accommodation wisely ~ AKA: Do your research!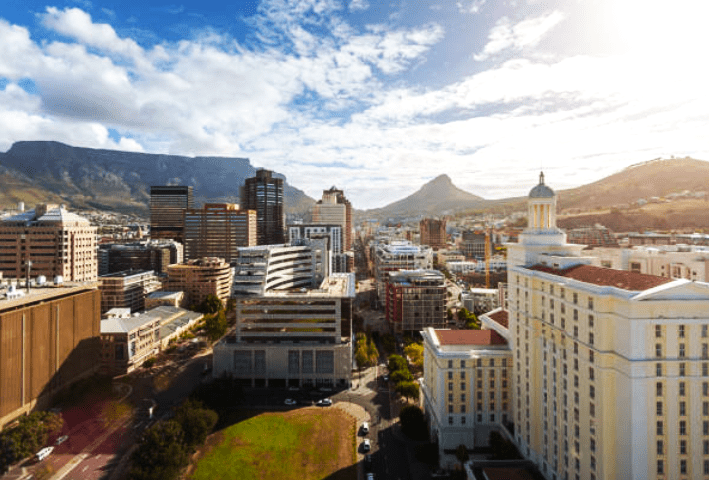 Cape Town boasts a vast, varied, and extremely diverse range of accommodation options – catering to every type of traveler and budget. From lush hideaways, extravagant 5-star hotels, luxury lodges, farmhouse-style cottages, and lavish boutique hotels to great hostels, charming bed and breakfasts, an incredible array of amazing Airbnb apartments and homes, and magnificent villas – There is something for everyone.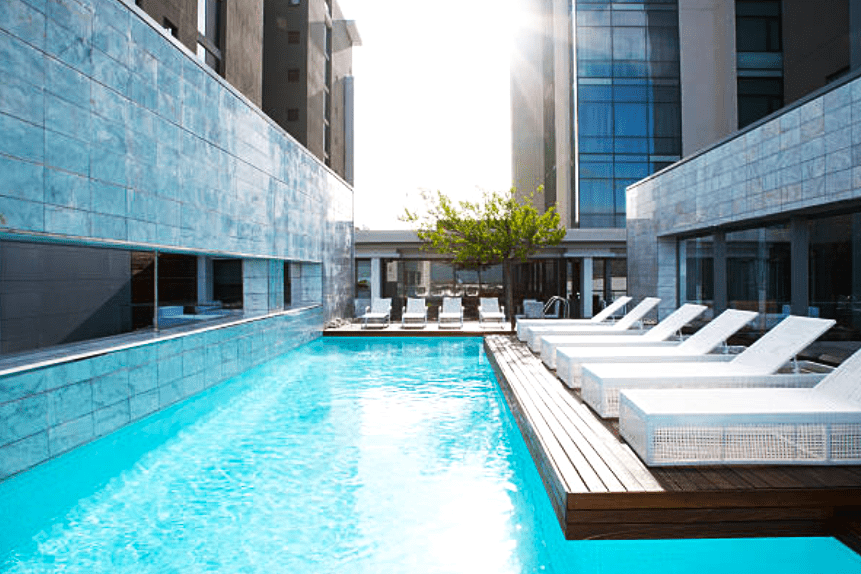 Depending on your budget and how much you want to spend on accommodation, two of the most cost-effective accommodation options are hostels and Airbnb apartments / homes. Hostels are the most budget-friendly option. Not only are they fantastic for saving money, but it offers guests and traveler's an entirely different and unique experience. Its also a great way to mingle and get in with the Cape Town locals as well as meet fellow travelers and tourists visiting Cape Town.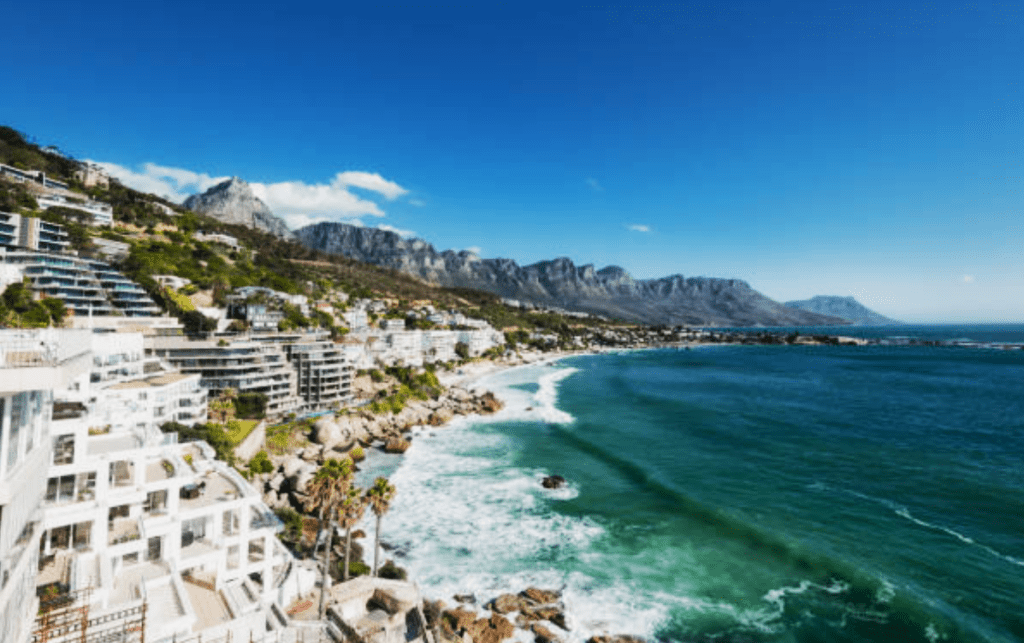 In addition to hostels, Cape Town has a massive Airbnb community, with apartments, homes, beachfront getaways, wineland stays, inner-city penthouses, rooms, and so much more. You most definitely have your pick of the bunch. Plus, the great thing about Cape Town's abundance of Airbnb accommodation options is the fact that you can find an Airbnb suited to your budget, needs, and travel style in just about every single area / location / destination in Cape Town – you are truly spoiled for choice! It is also a better budget option if you're traveling in a larger group.
**Insider tip: If you're traveling to Cape Town in the summer, Airbnb options book up well in advance, and you'll have slim to no options to choose from if you leave it to the last minute. Its incredibly important that you not only do as much research as possible, but plan and book your accommodation as soon as possible. Especially if you have your heart set on something specific.
What are you waiting for – Get researching, planning, and booking! Go, go go!
3. Get an iVenture card / Cape Town City Pass for your sightseeing

If you want to take in all the sights, attractions, landmarks, and natural wonders Cape Town has to offer, getting an iVenture card / Cape Town City Pass is a great way to save money on your trip, holiday, or getaway.
Not only does it offer fantastic discounts and free entry to some of the city's top attractions and sought-after sights, but it gives you the incredible opportunity to see and experience everything the glorious Mother City has to offer.
Click here to find out more about the iVenture card / Cape Town City Pass or to purchase yours right away!
4. Save money by booking / purchasing tickets online
Very few people are aware that booking online for any of Cape Town's attractions, adventures, sights, and experiences can end up saving them a great deal of money.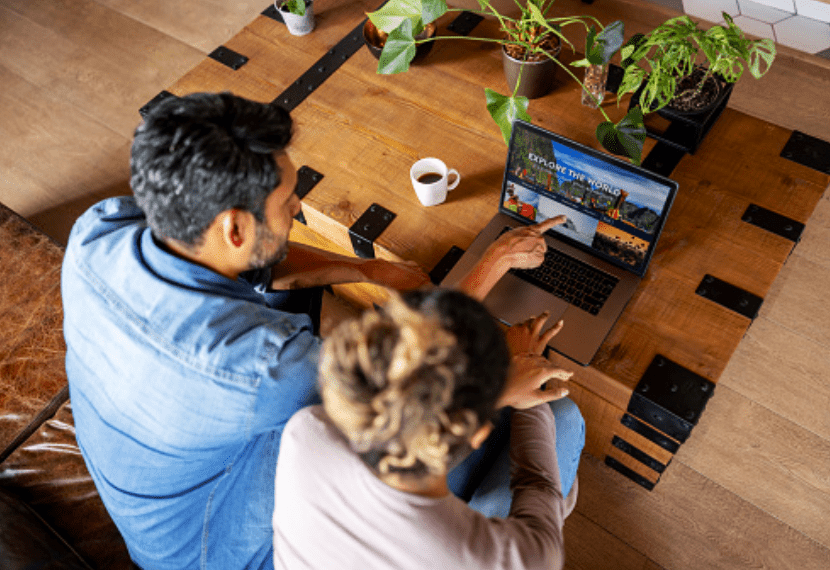 If you're eager to visit any of Cape Town's major attractions like Table Mountain, Cape Point, Robben Island, Boulders Beach, Kirstenbosch National Botanical Gardens (to mention merely a few) on your trip to the Mother City, it's important to be fully prepared and plan ahead. This is especially true during Cape Town's extremely busy and wildly popular summer months – Which takes place between November to February.
Undoubtedly one of the biggest money and time savers for anyone visiting Cape Town is to, if possible, book and/or purchase your tickets online ahead of time (especially if you're keen to go on the Table Mountain Aerial Cableway or any major attractions). City Sightseeing (the famous Cape Town Red Bus City Sightseeing Tour) for example offers great discounts for tickets bought online – plus you get to skip the queue – now that's a win! Most live music venues also offer discounts for tickets purchased online in advance.
Whether you're making a booking for an event, attraction, or sought-after experience, there are often incredible discounts that ONLY apply when you make your booking / purchase your tickets online.
This is just another fantastic way for you to save money on your action-packed Cape Town holiday, relaxing getaway, or fun and thrilling breakaway, all while having an absolute blast and ticking some unbelievable once-in-a-lifetime experiences off your Cape Town bucket-list!
5. Shop at Cape Town's best markets for fresh local (and affordable) ingredients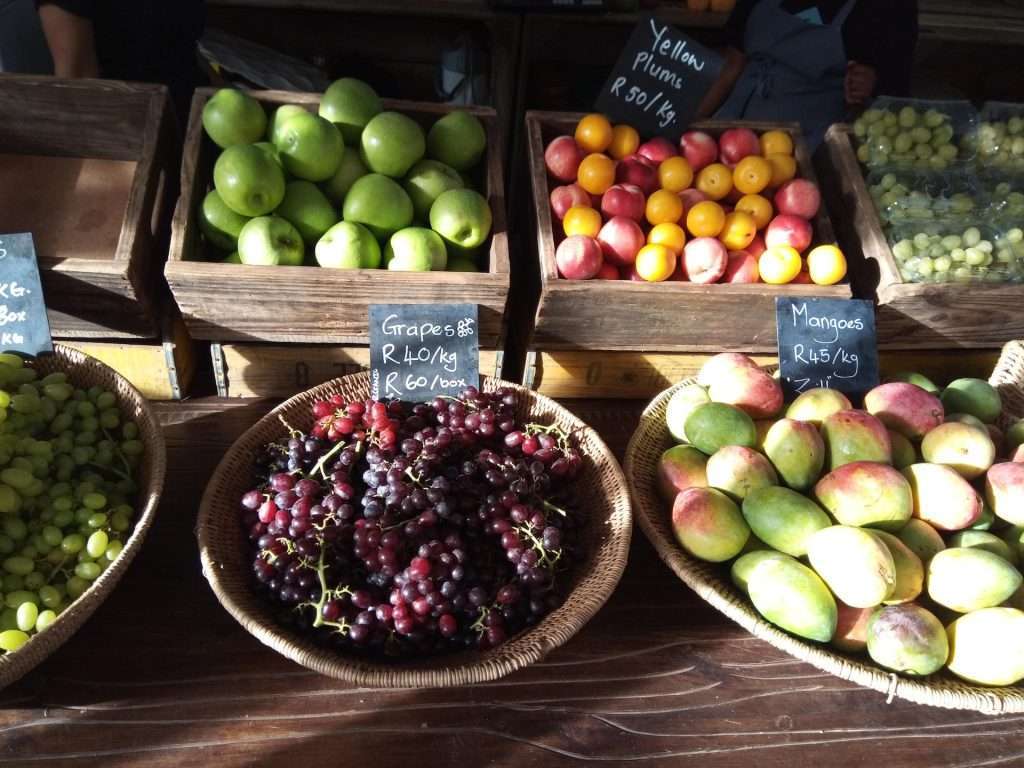 Forget about grand supermarket chains, in Cape Town its all about that sweet market life! Visiting the Mother City's thriving market scene is by far one of the best things to do on any trip to Cape Town. Beyond being a fun day out exploring one of the most vibrant cities in the world, the fact that Cape Town is home to such a unique and incredible variety of markets makes going on the ultimate market adventure that much more exciting!
From fresh local produce, tasty treats, and home-baked delights, to art, crafts, thrifts, live music, one-of-a-kind finds, and so much more, Cape Town's markets truly have it all!
**Tip: Some of our favourite Cape Town markets include: The Bay Harbour Market in Hout Bay; Oranjezicht City Farmer's Market; Root 44 Market; Cape Point Vineyards Thursday Night Market; The V&A Food Market; The Watershed at the V&A; Neighbourgoods Market; Good Company Market.
**Alternatively keep an eye out for epic restaurant specials!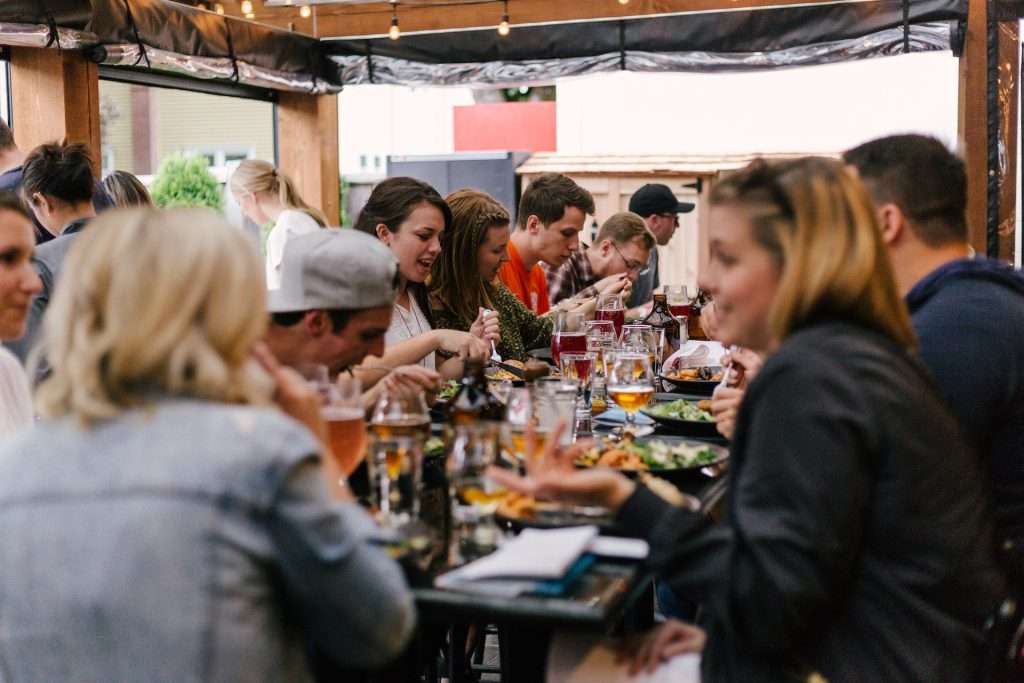 Every day in Cape Town, there's a way to dine for a fraction of the normal price. There are two-for-one specials, happy hours, and all kinds of other knock-you-socks-off specials that will allow you to eat like a king on a shoestring budget.
These beyond incredible restaurant specials are absolutely EVERYWHERE – Just keep your eyes on the prize and you'll snag them right up!
**BONUS: Travel to Cape Town during off-season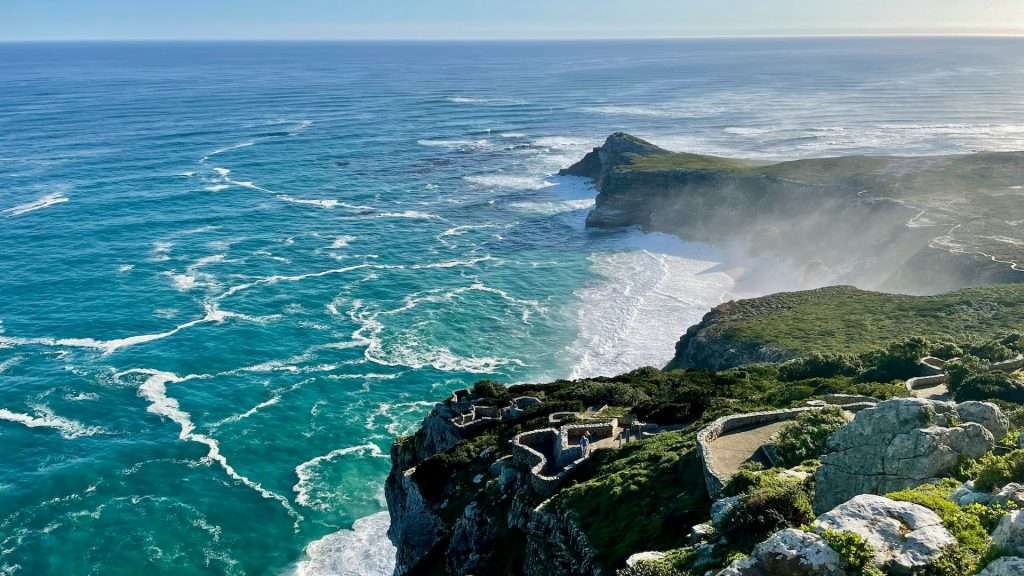 Peak season in the Mother City is always going to be a little (or a lot) pricier / far more expensive. If you're eager to save money and have a great time, consider booking your trip to Cape Town during its shoulder season (March, April, September, or October) for lower rates all around.
Another great time to visit Cape Town is during its winter season (off-season). Widely known as one of the Mother City's best kept secrets, winter (also known as Cape Town's 'Green Season') transforms the Mother City into a lush green paradise, perfect for adventuring and exploring.
The month of May – which marks the end of the Autumn shoulder season in Cape Town and the start of the off-peak winter season – not only brings with it stunning surrounding scenery and green landscapes, it is also the time of year to take full advantage of the city's amazing accommodation specials, annual winter restaurant specials, and countless other exciting Cape Town specials. Trust us, its specials all-around!
This means visitors and travellers will be able to enjoy some of the world's best fine dining experiences at a fraction of the usual price. Not to mention a wide variety of Cape Town's top attractions, landmarks, and sought-after experiences. It is also harvest season for many Cape Town wine farms – Giving wine lovers the opportunity to enjoy an exceptional selection of food and wine experiences, tastings, and festivals, both in the city and the captivating Cape Winelands.
Cape Town's off-season is by far the perfect time to skip the large crowds (typically present during its peak summer months), save money, and still have a GREAT time in the glorious Mother City.
What more could you possibly ask for?