Recently named the 'Third greatest city on Earth' by the flagship UK newspaper, The Telegraph, out ranking countless renowned travel destinations and global heavy-hitters, as well as nominated for six World Travel Awards, there is nothing more exciting than exploring the glorious and vibrant city of Cape Town. Best part – you don't need to spend a fortune to have the absolute best time in the Mother City. In fact, Cape Town is filled with an endless variety of memorable, exciting, and thrilling things to do, see, and experience – all of which is absolutely FREE!
Here are some of the best things to do in Cape Town for free for both the young and young at heart.
Go on a sunset hike up Kloof Corner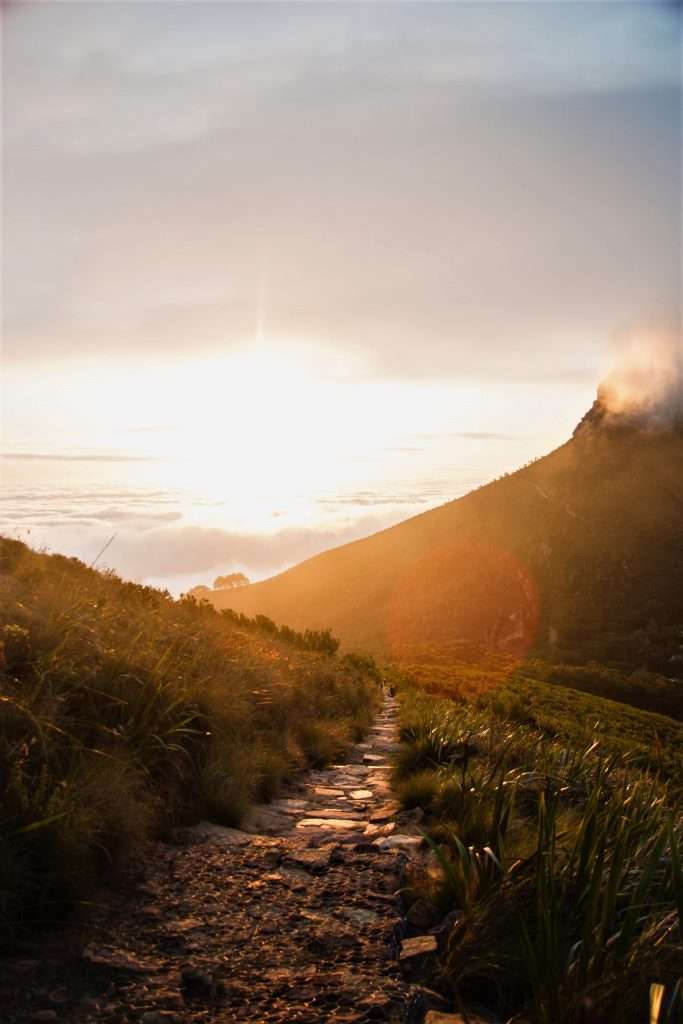 The iconic Kloof Corner Hiking Trail is by far one of the best hiking trails in Cape Town for beginners eager to kick-off their Cape Town hiking journey. Considered one of the easiest hikes on the Table Mountain chain, as well as one of the most popular and beautiful trails in Cape Town, Kloof Corner is definitely worth all the hype and praise it's getting! Undoubtedly making going on an exciting hike up Kloof Corner one of the best free things to do in Cape Town for the whole family and avid hikers of all experience and fitness levels.
**BONUS: Kloof Corner is one of the best sunrise and sunset spots in Cape Town. If you're looking to experience something extra special, going on a sunrise and/or sunset hike up Kloof Corner is a bucket-list worthy experience in every way. Paired with a beautiful view of Camps Bay, Lion's Head, the City Bowl, and Atlantic Ocean, its pure magic and guaranteed to knock your hiking socks right off!
Difficulty: Easy – moderate level of difficulty
Fitness level required: Low – moderate level of fitness required
Start point: Tafelberg Road
Average time to the top: About 20 – 40 minutes each way (depending on your fitness level)
Approximate route distance: +/- 1.5 km
Child-friendly: Yes
Pet-friendly: Yes. However, Table Mountain National Park is under the jurisdiction of SANParks. This requires that dog-walkers have a Level 1 My Activity Permit (R305 per year).
Take a stroll along the Se Point Promenade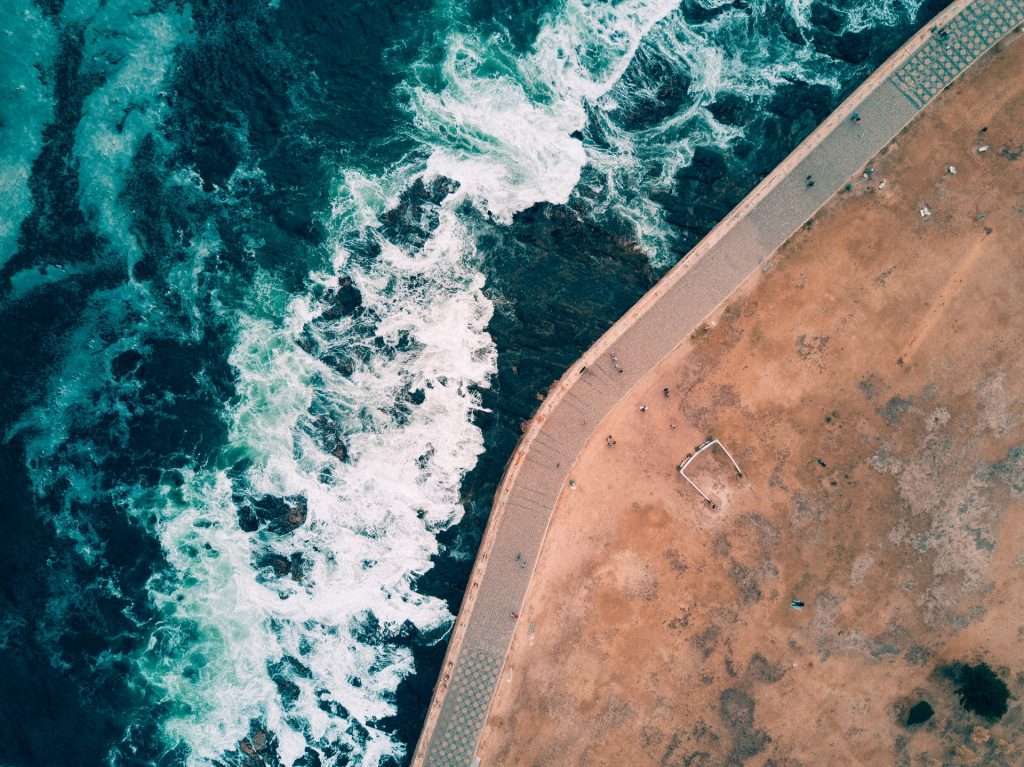 Stretching along the stunning Atlantic Seaboard Coastline between Sea Point and Mouille Point, the vibrant Sea Point Promenade is so much more than one of the Mother City's top attractions. Deemed somewhat of a beloved local gem, the sought-after Sea Point Promenade welcomes absolutely everyone and anyone – From families with kiddies, fitness-enthusiasts, strollers, dog-walkers, and joggers, to cyclists, skateboarders, rollerbladers, eager travelers, avid adventurers, and everyone in between (the list is truly endless).
The famous Sea Point Promenade is essentially a broad paved sea-side contour path which follows the coastline curves, boasting sensational views of the Atlantic Ocean, mountains, and several small beaches and hidden gems along the way. It also features a large luscious green lawn which separates the beachside promenade from the roadside pavement (sidewalk).
To amp up the excitement level, the Sea Point Promenade has something for EVERYONE to enjoy. Some fun-filled activities and attractions families can enjoy when visiting / taking a stroll along the Sea Point Promenade include a maze, an action-packed putt-putt course, an enjoyable kiddies' train ride located near the historic lighthouse on the Mouille Point side, as well as plenty of children's play parks on the lawns. There are also several perfectly positioned benches along the promenade ideal for scenic ocean-gazing and keeping an eye on your little ones while they play and have the absolute best time.
That's not all! In addition to an Olympic-sized swimming pool located at the Sea Point Pavillion, perfect for warm summer days, the Promenade boasts an amazing array of restaurants, bars, eateries, and ice-cream shops along its coastline route for when hunger, thirst, and cravings strike!
**BONUS: The Sea Point Promenade is one of the best sunset spots in Cape Town – Making it perfect for a sunset stroll. It is also a great location to enjoy amazing sightings of Cape Town's Marine Big 5 (dolphins, whales, mola mola sunfish, Cape Fur Seals and African Penguins). With so many incredible things to see, do, and experience, visiting the Sea Point Promenade is by far one of the best free things to do in Cape Town with the whole family year-round – come rain or shine!
Explore the cool coastal town of Kalk Bay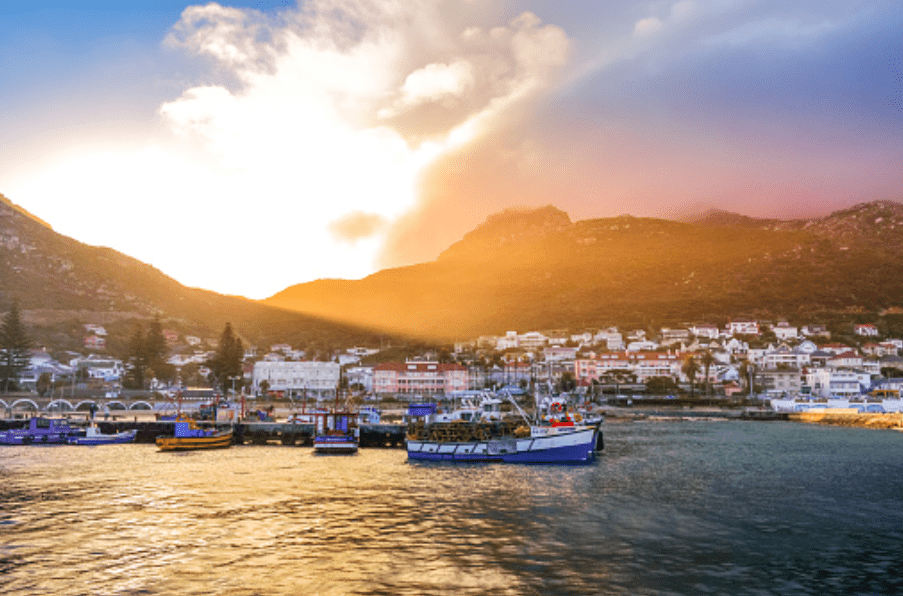 Previously declared one of the coolest neighborhoods in the world by Forbes, the quirky sea-side town of Kalk Bay definitely lives up to ALL the hype! Located along the vibrant False Bay coastline, this ocean-front fishing village is jam-packed with tons of hidden gems & one-of-a-kind finds, cool surfing spots, thrilling hiking trails, epic caves, a bustling harbor, action-packed adventure experiences, and magnificent marine life. Believe it or not, that's merely scratching the surface of what Kalk Bay has to offer.
Renowned for its unapologetic scenic beauty, authentic charm, adventurous spirit, and vibrant energy – You won't find anywhere else quite like it in the Western Cape, or the world for that matter.
Exploring everything the cool coastal town of Kalk Bay has to offer is most definitely one of the best things to do in Cape Town for free.
**If you're looking for more exciting things to do in Kalk Bay, here are a few great suggestions:
Take a refreshing dip in the Dalebrook Tidal Pool and / or Wooley's Tidal Pool – Take your pick!
Go cave exploring
Go surfing
Visit the Kalk Bay Harbour
Explore the quirky streets of Kalk Bay
Hike the famous Boomslang Cave – It is a relatively easy hike perfect for novice hikers, families with kids, and adventure seekers – It is known as one of Cape Town's more adventurous hikes after all. Click here to find out everything you need to know about the Boomslang Cave hike.
Go on an adventure-filled hike from Kalk Bay to the Amphitheatre
Visit Kalk Bay's local plant and garden shops – Perfect for head-over-heels plant lovers! The Kalk Bay Garden Shop is most definitely worth a visit!
Visit the Kalk Bay Breakwater Lighthouse
See the cool and charismatic Cape Fur Seals at the Kalk Bay Harbour. You can expect to see these playful ocean beings draped over the pier walls at the harbour. If you're eager to see these incredible Cape Fur Seals up close and personal – Kalk Bay Harbour is exactly where you need to be!
Enjoy a unique seaside dining experience at the renowned Brass Bell (*Not free BUT worthwhile)
Indulge in a rock-your-socks-off ice cream at the famous Ice Café (*Not free BUT worthwhile)
Enjoy a cup of coffee & bite to eat at the iconic Olympia Café & Bakery – While an array of breakfast, lunch, and dinner options are available, Olympia is renowned for its freshly baked pastries and bread (*Not free BUT worthwhile)
Go to the Kalk Bay Theatre & the Kalk Bay Modern Gallery (*Not free BUT worthwhile)
Visit the infamous Kalk Bay Expresso – A charming café housed inside a restored Blue Train carriage (*Not free BUT worthwhile)
Pop into the vibey beachside cocktail bar – Cape to Cuba (*Not free BUT worthwhile)
**Extra Bonus: Kalk Bay is also home to one of the absolute BEST and highly sought-after local harbourfront fish and chips spots in the entire city – Kalky's! (*Not free BUT incredibly worthwhile)
You can easily spend a whole day exploring the streets of Kalk Bay and still not discover everything it has to offer – that's the beauty and magic of this captivating coastal town.
Enjoy a fun-filled day at the Company's Gardens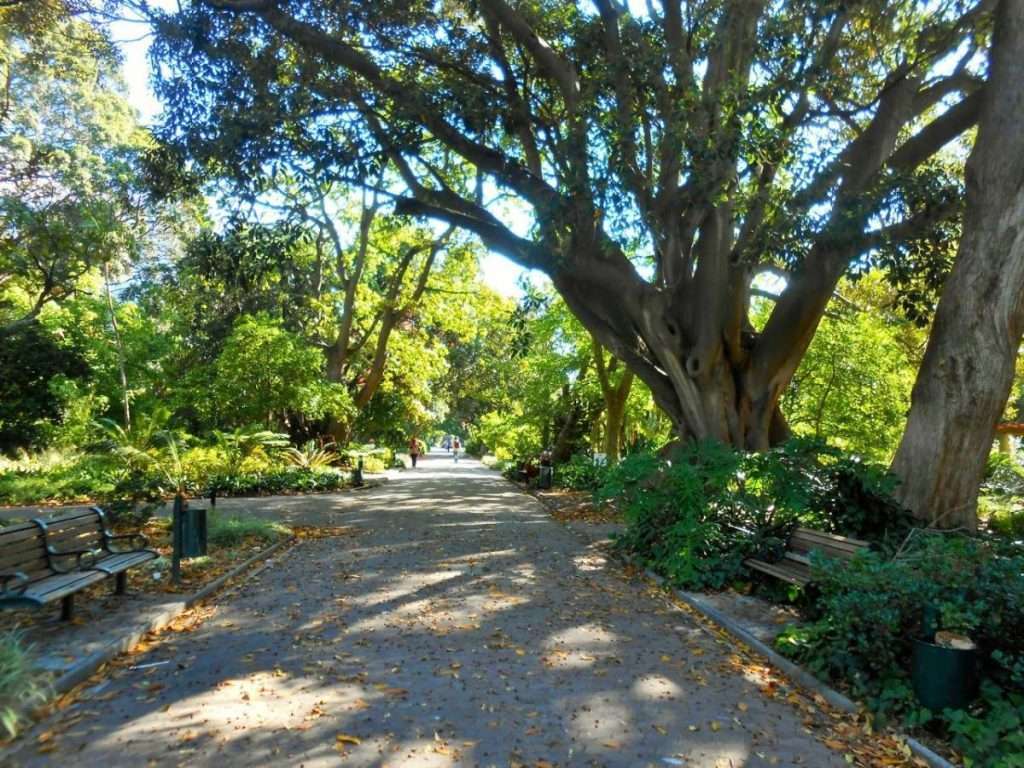 The historic and ever-beautiful Company's Gardens is a unique natural oasis in the heart of Cape Town's inner-city. A wonderful escape from the hustle and bustle, spending the day at the Company's Gardens with the whole family is without a doubt one of the best free things to do in Cape Town anytime of the year.
Boasting a vast and incredible diversity of flora, tons of greenery, ample trees, stunning open spaces and large lawns, plenty of shady spots ideal for enjoying a memorable picnic, a variety of scenic pathways, as well as several benches scattered throughout the Garden – perfect for sitting back, unwinding, and of course enjoying and admiring your peaceful and stunning surroundings.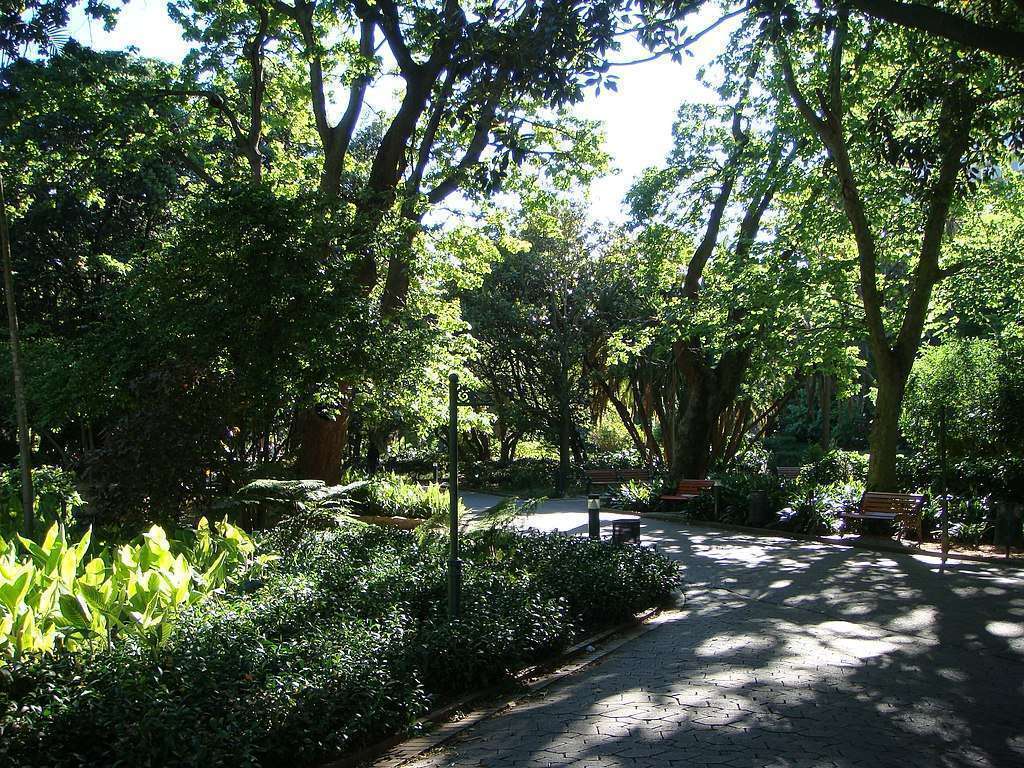 Beyond being one of the most beautiful gardens in Cape Town as well as one of the best places to spend the day enjoying the amazing Mother City outdoors, one of the highlights of the Company's Gardens – especially for the kids – is the dozens of adorable squirrels that call the gardens their home. Famously known for coming right up to you, jumping, leaping, and hopping between the countless trees (which they have claimed as their own personal playground), and even roaming about on the benches – It certainly comes as no surprise that spending the day at the Company's Gardens is one of the most fun-filled and favourite things for kids to do in Cape Town.
**Interesting Fact: Established in 1652 by the Dutch East India Company (VOC), the renowned Company's Gardens is also home to some of South Africa's most important landmarks, including the Houses of Parliament, Iziko South African Museum and Planetarium, St George's Cathedral, and the National Library of South Africa, to name a few.
Location: Company's Garden, 19 Queen Victoria Street, Central, City Bowl, Cape Town, Western Cape
Cost: Free
Contact details: 021 423 2919 | 021 444 1901 | [email protected]
Operating hours: Open daily from 7am – 7pm in Winter | 07:30am – 8:30 in Summer
Go to the Greenmarket Square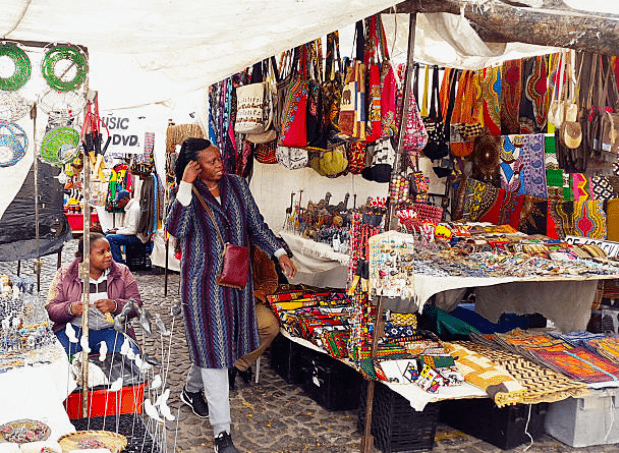 Located just a short walk from the V&A Waterfront, the bustling and vibrant Greenmarket Square is a lively plaza home to an incredible variety of unique and profoundly talented local vendors selling all sorts of handmade trinkets (as well as a vast array of one-of-a-kind creations) – We can't give ALL the mystery away just like that. Not to mention the overwhelming and down-right delicious food options you'll get to enjoy!
Greenmarket Square is not only the perfect place to buy authentic souvenirs, gifts, and rare 'gems' you won't find anywhere else, but a great spot to wander around and enjoy the real, immersive, and contagious energy and culture of the city – Trust us, its like nothing you've experienced before!
Location: Burg Street & Longmarket Street, Cape Town City Centre, Cape Town
Operating hours: Monday – Friday, 9am – 4pm | Saturday, 9am – 2pm | Sunday: Closed
Visit Muizenberg Beach & it's colorful beach huts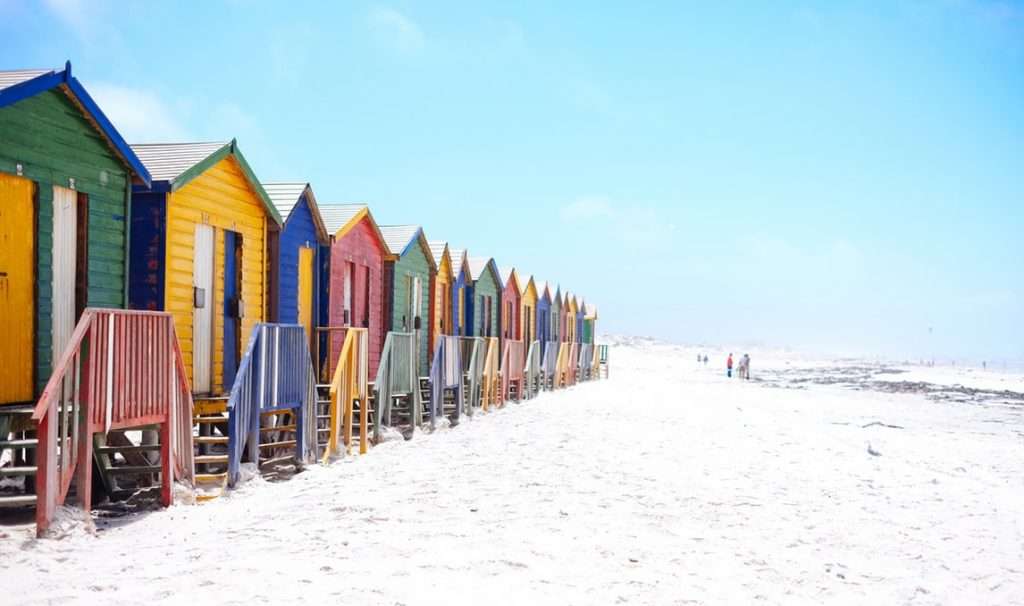 Located along the vibrant False Bay coastline, Muizenberg Beach's laid-back beach vibe, surf's up approach to life and vibrant energy has made it one of Cape Town's coolest coastal towns. It also boasts one of the top blue-flag swimming beaches in Cape Town, making it perfect for enjoying a lovely laid-back, sun-kissed beach day with family and friends.
Besides its blissful beach status, Muizenberg Beach is home to the world-renowned Muizenberg Beach huts, also known as the retro wooden bathing boxes. These cool and colorful works of art have not only become one of the most sought-after attractions for global travelers, photographers, and absolutely everyone in between, but it has claimed the title as one of the most 'Instagrammable' spots in Cape Town too!
Muizenberg Beach and its colorful beach huts is a must-visit destination on any trip to the Mother City. Not to mention one of the best things to do in Cape Town for free all year-round.
**BONUS: Muizenberg Beach's famous Surfers Corner is the best place in Cape Town for surfing first-timers to learn how to surf. If you've got 'learn how to surf' jotted down on your Cape Town bucket-list – It's time to seize the surfing day and surf your very first wave at Muizenberg's Surfers Corner!
Explore Klipgat Cave in Gansbaai
This one is for all the thrill seekers and avid adventurers!
Let's be honest, how can exploring one of the Western Cape's coolest secret caves and hidden gems not be one of the top things to do in Cape Town period?! Not to mention one of the absolute best things to do in Cape Town for free!
Nestled within the Walker Bay Nature Reserve, a mere three kilometres from the idyllic De Kelders fishing village, is where you'll find this epic and down-right thrilling cave.
Klipgat Cave boasts two chambers: The first chamber has a rugged rocky surface and leads to the ocean. The second chamber is made up of a small entryway that leads to the main cave excavation site. There is also a boardwalk that circles around the cave.
**BONUS: Klipgat Cave is regarded as one of the best whale watching spots in the Western Cape. In addition to sensational Southern Right Whale sightings, be sure to keep a look out for any of the other members of Cape Town's Marine Big5: Dolphins, Cape Fur Seals, and African Penguins.
**Interesting fact: Beyond its stunning surroundings and spectacular views, Klipgat Cave has quite a bit of history behind it. The cave reached cultural, historical, and world heritage status / significance due to the 1992 excavation when 70 000-year-old human bones and stone tools were discovered within the cave. These bones and stone tools were believed to be left behind by the native Khoikhoi bushman. This undoubtedly adds an extra dose of mystery and thrill to your experience.
Go on the Ultimate Sunset Chasing Adventure
Going sunset chasing is by far my favorite thing to do in Cape Town all year-round! Maybe it will soon be yours too!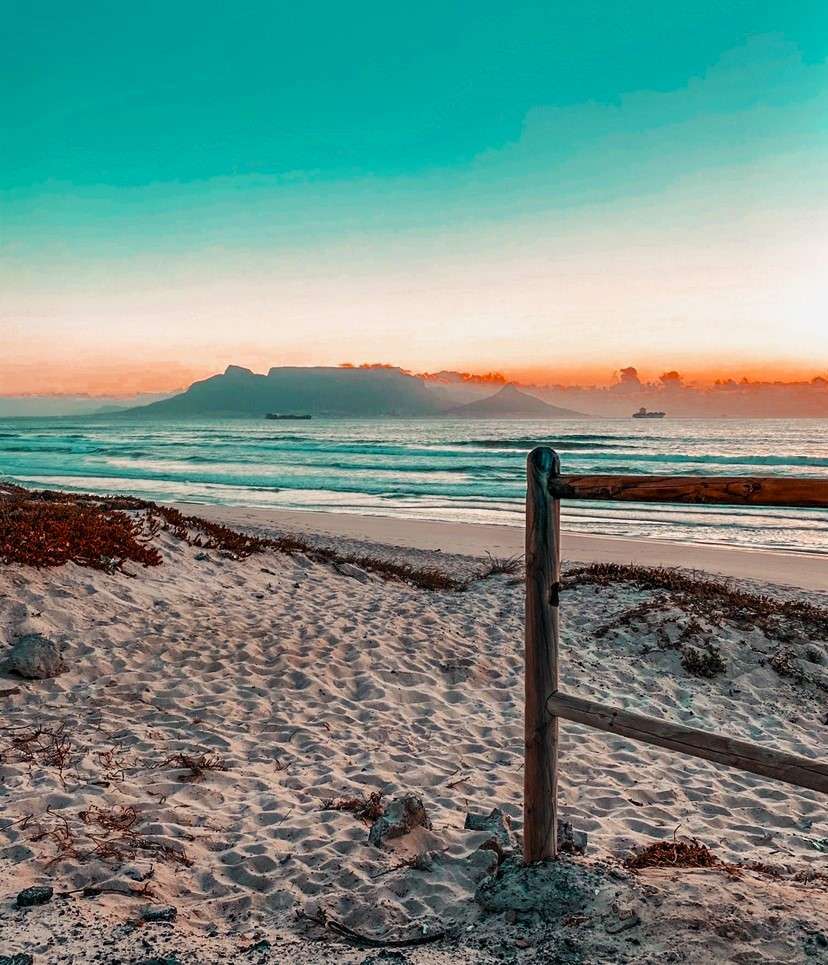 It's time to chase sunsets! There is no denying that the Mother City is pure sunset bliss. Known for her stunning sherbet-colored sunsets that set the sky alight in a beautiful celebration of colors, going on the ultimate sunset chasing adventure is without a doubt one of the best things to do in Cape Town all year-round. Plus, its completely FREE!
To put the cherry on top of the Mother City's sunset chasing cake – or so to speak – Cape Town is home to some seriously sensational sunset spots – perhaps even the best in the world. However, sometimes you need to wander a little off the beaten path to find the real sunset hidden gems – That's when the real sunset adventure begins!
**Here are a few of our favorite secret sunset & overall best sunset spots in Cape Town, all of which deserve a prime spot on your sunset bucket-list:
Look-out Cave on Chapman's Peak Drive | *Secret Sunset Spot
The Clifton Ridge Rocks | *Secret Sunset Spot
Lions Head
Table Mountain
Signal Hill
Llandudno Beach
Kloof Corner
Bloubergstrand
The 'Sunset Rock' | *Secret Sunset Spot
Diaz Beach | Cape Point | *Secret Sunset Spot
Happy sunset chasing sunset lovers!
Visit & Explore Bo-Kaap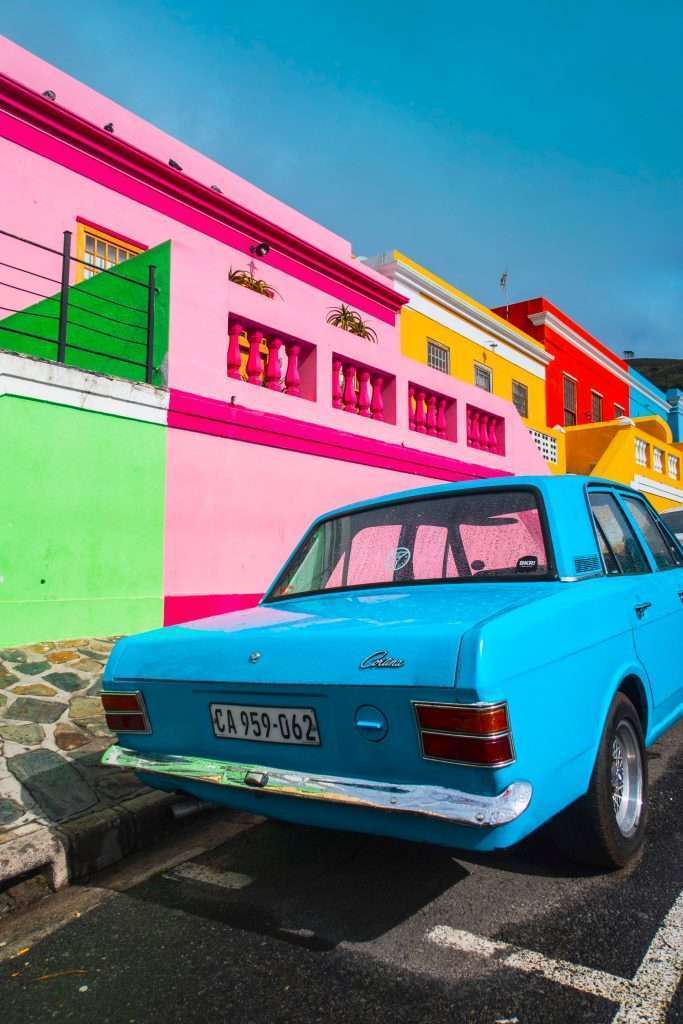 The colourful and culturally diverse neighbourhood of Bo-Kaap has captured the hearts of locals and tourists alike with its charisma, charm, colour, vibrant energy, and rich heritage. Situated at the foot of Signal Hill, on the fringe of the city centre, exploring and strolling through the streets of Bo-Kaap (formerly known as the Malay Quarter), is without a doubt one of the top things to do in the Mother City all year-round. Not to mention one of the best things to in Cape Town for free with the entire family.
One of the very best things about Bo-Kaap is the fact that there is so much MORE to this cool and colourful Cape Town neighbourhood than meets the eye. SO MUCH MORE!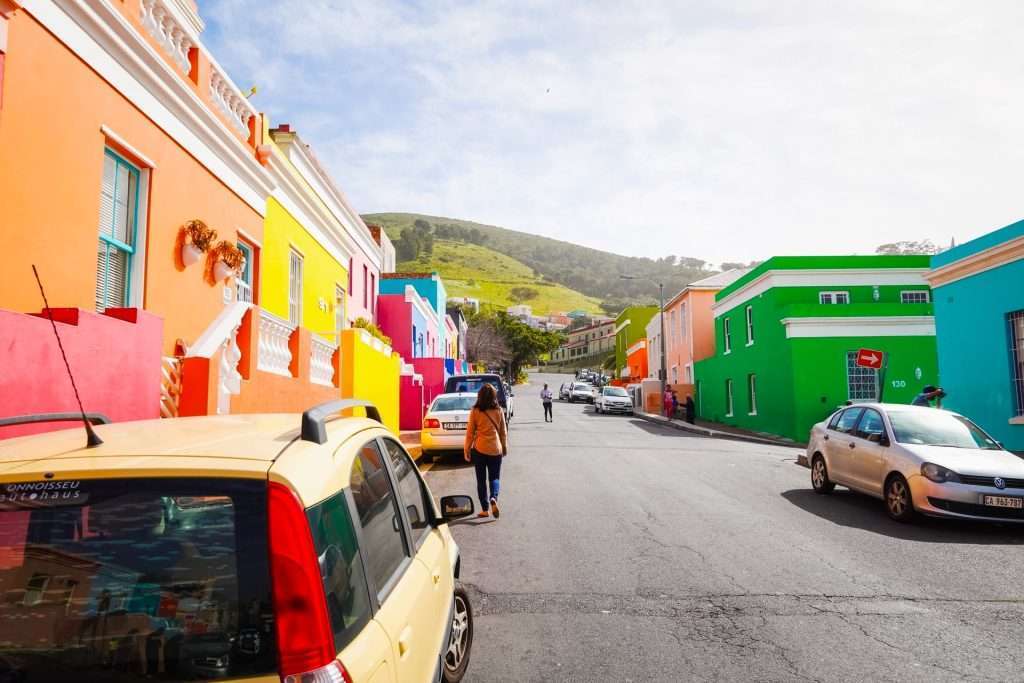 Beyond the bold and vibrant colors that line the steep cobble-stoned streets, Bo-Kaap is also one of Cape Town's oldest and most culturally diverse neighbourhoods.
**Interesting fact: Bo-Kaap's origins date back to the 1760s when numerous "huurhuisjes" (rental houses) were built and leased to slaves, known as the Cape Malays (paying further tribute to its name). Despite the fact that the beloved Bo-Kaap is now regarded as the most colourful, exciting, and vibrant neighbourhood in the Cape, that most certainly wasn't always the case. Dating back to its origins, all of Bo-Kaap's houses were instructed to be white. When this law / rule was eventually lifted and the 'slaves' were finally 'allowed' to buy and take ownership of their properties, they collectively decided to paint each and every house a bright, colourful, and vibrant colour as an expression of their freedom – How incredibly remarkable is that?!
Now we have the profound privilege and amazing opportunity to enjoy and revel in every glorious color-filled second of what the Cape Malay people worked so hard to achieve – How lucky are we? In addition to its diverse culture, rich history and heritage, Bo-Kaap is also celebrated for it's delicious and authentic Cape Malay cuisine. That being said, enjoying an authentic Cape Malay meal in Bo-Kaap is an absolute MUST for anyone visiting Cape Town!
Go on the ultimate tidal pool adventure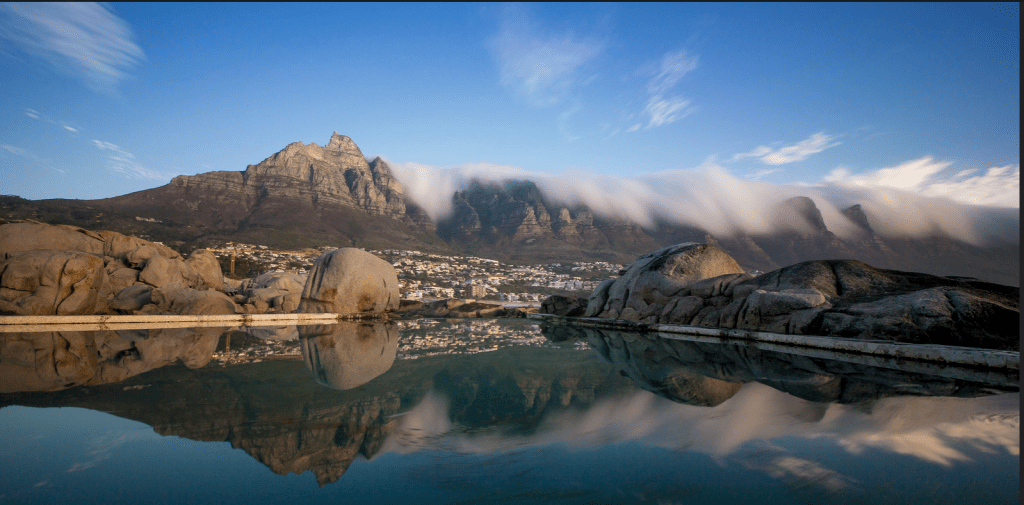 Going on the ultimate Cape Town tidal pool adventure promises to be filled with tons of fun, excitement, and wonderful discoveries along the way for people of all ages – Yes adults, we're looking right at you! While the kiddos are guaranteed to have the time of their lives, trust us, you'll be right alongside them loving every second!
Cape Town is blessed with countless tidal pools scattered along the coastline – each one as awesome as the next. In addition to being a great family-friendly adventure and one of the best things to do for free in Cape Town, it gives people a safe, secure, and wonderful place / space to swim, cool down, and have a total blast! Because let's be honest, who doesn't love taking a refreshing dip in one of Cape Town's many cool tidal pools – Especially on a warm summer's day?!
Here are a few of Cape Town's amazing tidal pools that you should add to your bucket-list right away:
St James Tidal Pool | Between Muizenberg and Kalk Bay in the seaside suburb of St. James
Miller's Point | Simon's Town
Maiden's Cove | Between Glen Beach and Camps Bay Beach
Dalebrook | Kalk Bay
Camps Bay tidal pool | Camps Bay
Shelley's Point | Glencairn
Milton tidal pool | Milton Beach
Glencairn | Glencairn Beach
Buffel's Bay | Cape Point Nature Reserve
Soetwater | South of Kommetjie
Sparks tidal pool | Gordon's Bay
Kommetjie tidal pool | Kommetjie
Saunders | Saunders Beach, between Clifton and Sea Point in the suburb of Bantry Bay
Silwerstroom | Silwerstroom Resort, Meklbosstrand
Wooley's tidal pool | Between Kalk Bay and Clovelly
Monwabisi | Khayelitsha
Brass Bell | Brass Bell Restaurant | Kalk Bay
Harmony | Strand
Enjoy a blissful beach day at Water's Edge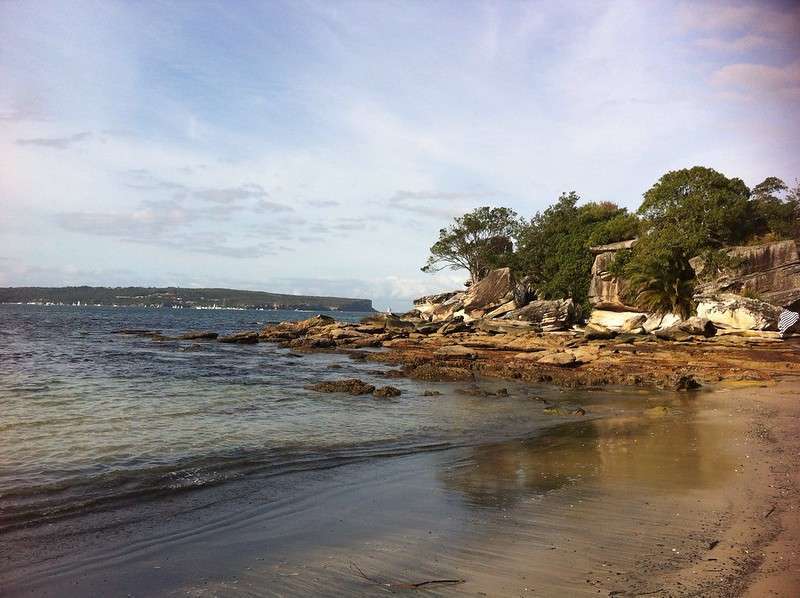 Located right next to the popular Boulders Beach and its beloved African Penguin Colony, Water's Edge is one of Cape Town's most stunning hidden beach gems. Completely hidden from the masses, this is one secret beach you wouldn't know even existed unless you had the local inside scoop. Lucky for you, we've got your back!
Now for the burning question on everyone's minds – How exactly do you get to this slice of beach paradise? From Boulders Beach and its famous African Penguin Viewing Site, continue walking along the path until you see a small wooden gate. While at first sight, you may be tempted to stop and retrace your steps as it totally gives off the vibe that you can't and shouldn't go any further – we HIGHLY encourage you to completely ignore this initial instinct, open the wooden gate and continue to follow the path. Trust us, you're about to discover one of Cape Town's best kept beach secrets.
Continue making your way down the nature path until you see the beach. Once at the beach, you will need to make your way down and over a few rocks (it's all part of the adventure) and voilá, you've arrived at the wonderful Water's Edge secret beach.
Water's Edge is a beautiful, sheltered beach oasis boasting large granite boulders, crisp white sand, and turquoise ocean waters. As its located right next to Boulders Beach, there's a very good chance (in fact, approximately a 99.9% chance) that you'll spot a few cute and charismatic African Penguins. Not to mention find them swimming alongside you in the ocean as well as strolling along the coastline and beach, weaving their way through the beach goers.
**Important note: It is of the utmost importance that you respect these remarkable endangered species at all times and abide by the rules and regulations laid out.
In addition to African Penguins, be sure to keep a look out for other great marine life sightings, including dolphins, Southern Right Whales, and Cape Fur Seals. The False Bay coastline is one of the best (if not THE best) place to enjoy sensational sightings of the Western Cape's thriving marine life after all.
Go to the Green Point Urban Park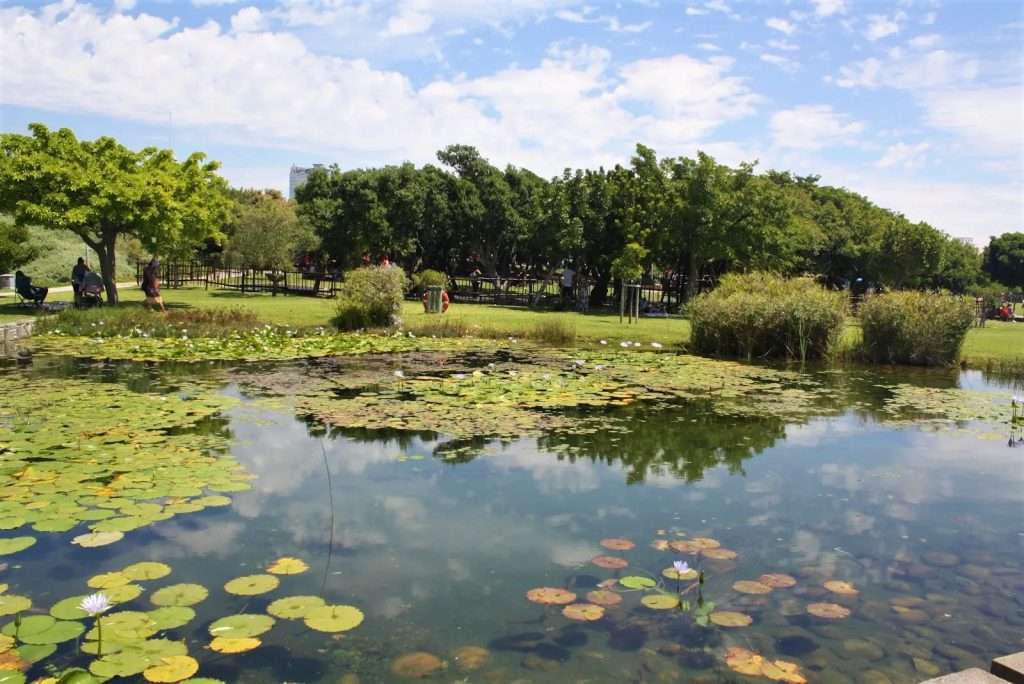 If you're looking for the perfect inner-city nature lover's escape to enjoy a fun day out with friends and family, the Green Point Urban Park is a great choice. Located next to the Cape Town stadium, the Green Point Urban Park is not only one of the top parks to visit in the Mother City, it boasts a fun and thrilling variety of activities – all of which will be thoroughly enjoyed by every member of the family or friend group.
Boasting fun play parks, spacious lawns for the kiddos to run around and have the time of their lives, stunning picnic spots, several scenic walking trails for a tranquil stroll through the garden, plenty of cycling paths for those looking for something active and exciting, an outdoor gym, and so much more – The Green Point Urban Park has something for absolutely everyone! Not to mention the vast array of beautiful indigenous flora scattered throughout the park as well as around its picturesque lakes – all perfectly complimented by the stunning view of Lion's Head, Signal Hill, and beyond.
Location: 1 Fritz Sonnenberg Rd, Green Point, Cape Town
Cost: Free!
Go for a scenic coastal drive at sunset, sunrise, or anywhere in between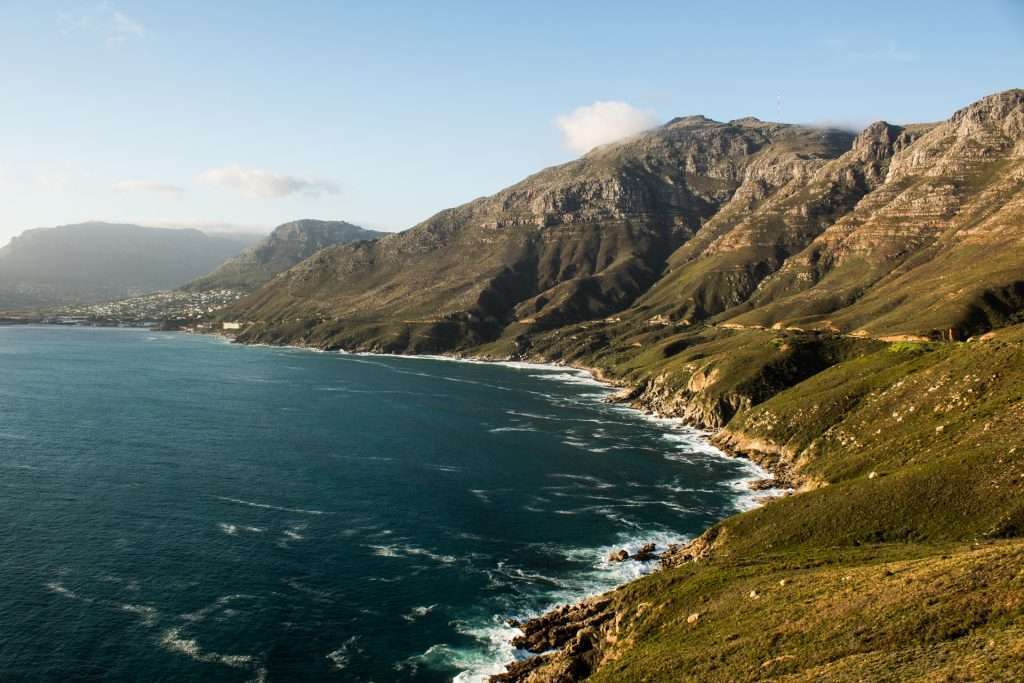 Watching the glorious Mother City sunset and/or sunrise is by far one of the best things to do in Cape Town anytime of the year. However, seeing the sun set and/or rise while taking a drive along one of the Mother City's most magnificent coastal roads is a bucket-list worthy experience in its own right.
There is absolutely no denying that Cape Town is home to several of the most beautiful coastal drives in the world, some of which include:
Victoria Road: This road hugs the back of Table Mountain, passing quiet stretches of the coast as well as some of the most beautiful beaches in the world, including Camps Bay and Clifton Beach. This drive will take you approximately 35 minutes.
Boyes Drive: This stunning coastal drive traces mountains behind False Bay, boasting beautiful views over the harbour below, before finally winding down and ending at the lively Kalk Bay Harbour. During whale season, between June and November, you might be lucky enough to spot whales frolicking in the bay below, as well as other members of the Marine Big 5! This drive will take you approximately 12 minutes.
Signal Hill: Signal Hill is a quick drive and it's close to the city centre, which means you don't need to travel too far. Once you reach the top you will be able to enjoy magnificent panoramic views of the Mother City and beyond. It's no surprise Signal Hill is known as one of the best sunset spots in Cape Town. This drive will take you approximately 5 – 10 minutes from the city centre.
Simon's Town to Cape Point: This picturesque coastal road gives you the opportunity to wind your way along the quiet, largely untouched coastline all the way to the majestic natural wonder that is Cape Point. This drive will take you approximately 40 minutes.
R44 From Gordon's Bay to Somerset West: This scenic coastal drive will take you along the edge of the water through Strand with spectacular mountain range and ocean views all the view through. This drive will take you approximately 25 minutes.
And last, but most definitely not the least – The renowned Chapman's Peak Drive of course!
Chapman's Peak Drive: Named one of the most magnificent marine drives in the world, taking a drive along the picturesque Chapman's Peak Drive should be on everyone's Cape Town bucket-list. Affectionately known as 'Chappies' by Cape Town locals, this captivating coastal road ribbons along the Atlantic coastline between Hout Bay and Noordhoek. Showcasing some of the most sensational panoramic views over the Atlantic Ocean, you will pass rugged mountains, picturesque white-sand beaches, and vibrant fishing harbours on your drive along Chapman's Peak.
** Important note: Chapman's Peak Drive may be closed during severe weather conditions or due to road maintenance. Contact the customer service line (021 791 8220) or visit their Facebook page or website to check the current status.
Enjoy a stunning sun-kissed beach day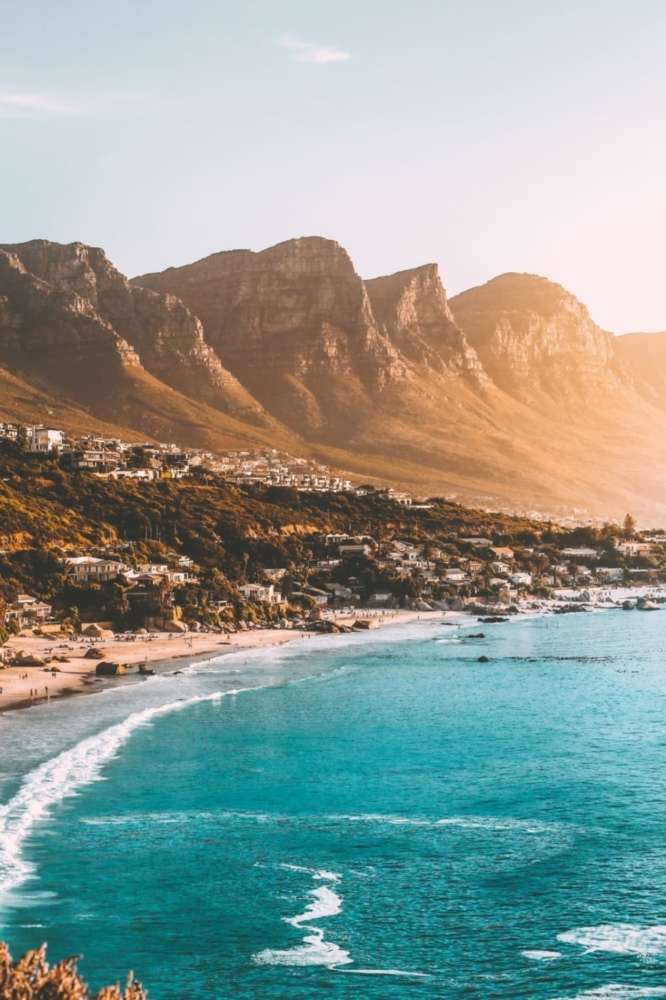 There is nothing better than being sun-kissed, sandy-toed, and salty-haired while soaking up the glorious Cape Town sunshine. Enjoying a blissful beach day on one of the Mother City's beautiful beaches is by far one of the top things to do in Cape Town. Thanks to Cape Town's lovely year-round mild Mediterranean climate, beach season can be enjoyed right throughout the year.
Whether you're looking to have some beach fun in the sun, sunbathe, go sandcastle building, learn to surf, enjoy a sunset stroll or beach sundowner, Cape Town's variety of sensational beaches caters to all your beach-loving desires.
Here are some of our favorite beaches that all deserve to be on your Cape Town beach bucket-list: Camps Bay, Clifton, Muizenberg Beach, Bloubergstrand, Llandudno, Bakoven, Glen Beach, Boulders Beach, Big Bay, Oudekraal Beach, Long Beach in Kommetjie, Noordhoek Beach and Water's Edge.
Explore the cool streets of Woodstock & its legendary graffiti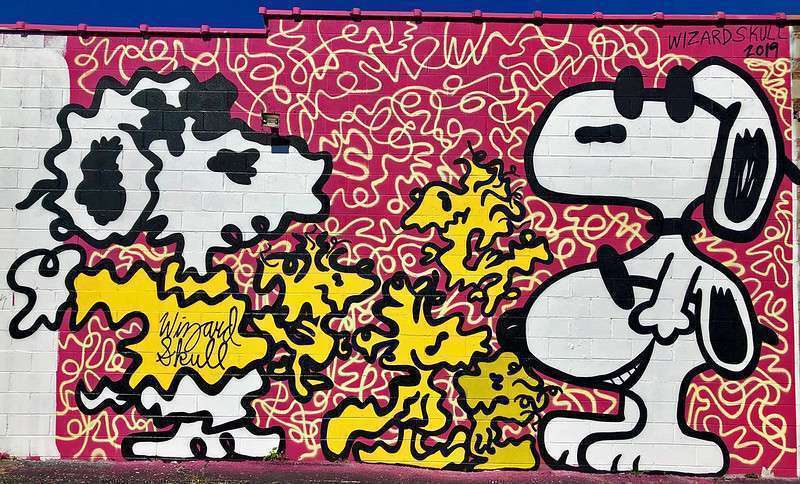 Are you ready to take a walk on the Cape Town graffiti wild side? The hip, gritty and trendy trail-blazing neighborhood of Woodstock is jam-packed with all the cool creative conquests and artistic graffiti expressions your street-art-loving soul desires.
Cape Town has fast become one of the coolest creative hubs for graffiti artists from around the world – With the trendy neighborhood of Woodstock positioning itself right at the forefront of the Mother City's street art scene.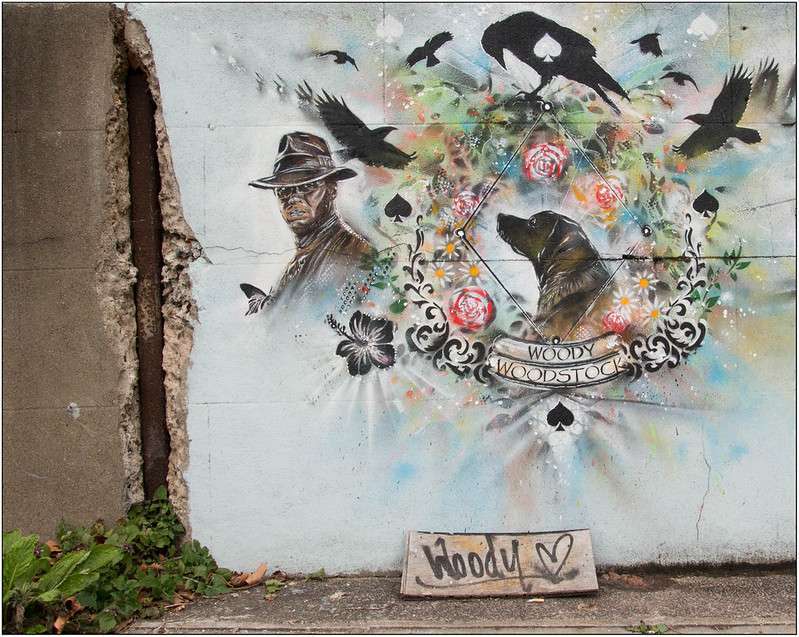 Boasting a cool, creative, and captivating display of street art, every bit as innovative, vibrant, and diverse as the local and international street art and graffiti artists who created it, exploring Woodstock's thriving and thrilling street art scene and colorful side streets is definitely one of the most exciting and sought-after experiences for locals and travelers alike; with everyone looking to catch a glimpse of Woodstock's artistic expressions in action.
It doesn't quite matter if you're a die-hard graffiti and street-art-lover or not, going on a legendary graffiti tour of Woodstock is without a doubt one of the coolest things to do in Cape Town for free. Plus, you get to tick something awesome and unreal off your bucket list!