Cape Town Tourism recently released a fantastic video featuring Khayelitsha in Cape Town. This video showcases some of the many interesting initiatives taking place in this bustling township, which lies on the Cape Flats. From The Department of Coffee, which is bringing coffee culture to the township, to the Khayelitsha Canoe Club, market and 18 Gangster Museum, a visit to this area gives much-needed insight for locals and international travellers alike.
The assumption that the Cape Town townships are wild, dangerous places to visit is certainly not new. While many areas within the Cape Flats are not without their share of challenges, visiting on a guided tour is a great way to blow those assumptions out of the water while discovering some of the many interesting sights found here. In this mini guide, we take a closer look at Khayelitsha Cape Town to see what this area has to offer its visitors.
A Mini Guide to Khayelitsha Cape Town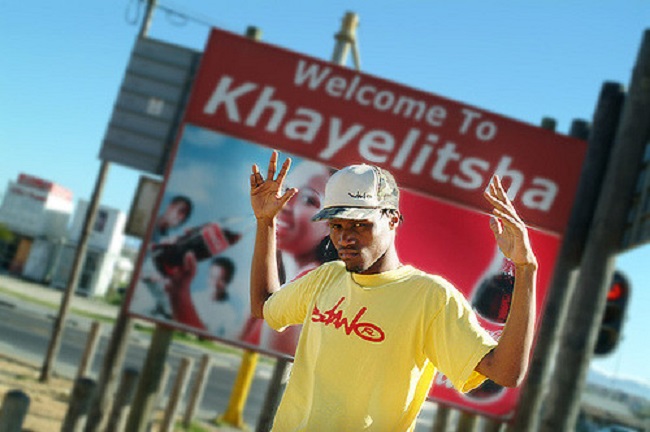 Khayelitsha is home to a great number of movers and shakers, with entrepreneurs, local businesses, artists, NGOs, restaurants and many other ventures to be found across the sprawling township. Some highlights to enjoy here include the following:
1. Department of Coffee (DoC)
158 Ntlazane Street, Khayelitsha / Monday to Friday, 05h00 – 18h00 & Saturday, 08h00 – 15h00 / www.facebook.com/Department-of-Coffee
Department of Coffee (DoC) lies next to the Khayelitsha Train Station. Started by Wongama, Vusumzi and Vuyile in July 2012 as a way to bring coffee culture to the township, this coffee shop has quickly gained a cult-like following. It offers signature blends ranging from flat whites to lattes, cappuccino and other delicious brews. They even offer delivery within the township area. If you're in need of a pick-me-up, this is a good place to enjoy some seriously tasty java.
2. 18 Gangster Museum
Cnr Mew Way & Spine Road, Lookout Hill, Khayelitsha/ R15-R50 / [email protected]
The 18 Gangster Museum started as a pop-up museum for the Together Against Crime Festival taking place at the Artscape in late 2016. Today, it has become a permanent museum. The museum has prison cell replicas that show the realities of life in prison. It also has two sections – a section that shows the darker side of gangsterism (the bad choices made in life) and the lighter side of life (the good decisions that can be made to escape a life of crime). Wandisile Nqeketho and his partners have created a museum that is curated and guided by ex-offenders, offering a meaningful way of giving back to society while also helping to combat gangsterism in the community.
3. Khayelitsha Craft Market
St Michaels and All Angels Anglican Church, Khayelitsha / Monday – Friday, 09h00 – 14h00 & Saturday, 09h00 – 12h00 / +27 (0)21 363 5837
This market is a must-visit. It's located in the St Michael's church and runs Monday to Saturday. Look out for a huge selection of local goods, ranging from ceramics to beadwork, baskets, artwork, curios, shopping bags, wire art, scrap metal art and plenty more besides. All items are made locally by talented artisans. Supporting community art is a great way of giving back. As an added benefit, you will also find amazing things for the home that make fantastic gifts as well. There are also food and drink stalls selling traditional food.
4. Khayelitsha Canoe Club
Khayelitsha Wetlands Park / Siyanda Sopangisa / +27 (0)72 801 6681
The Khayelitsha Canoe Club is the first of its kind in the township. The club originated in 2013 with just two canoes and has grown rapidly ever since. The club helps to educate the youth of the township about paddling. It has become hugely popular among kids, with a number of initiatives such as canoe polo further adding to its popularity. Boat rides are also offered to tourists who want to join the fun.
5. Township Tours
Khayelitsha, Langa and District Six / Morning, 08h00 – 12h30 & Afternoon, 13h00 – 17h30
A great way to get a full experience of Cape Town townships such as Khayelitsha is to try a Township Tour. Our tour includes morning and afternoon trips, which take you to Khayelitsha as well as Langa and District Six. Tours typically last about four and a half hours, and include visits to local shebeens, restaurants, charismatic churches, schools and local art studios. You will come away with a far better understanding of the townships, with memories to last a lifetime.
_______________________________________________________
 Keen to try a tour of Khayelitsha in Cape Town and other township hotspots? Contact us today to learn more or make a booking directly via our Township Tour page!
Image: Dplanet:: on Flickr