Late December is the perfect time for a Cape Town getaway. As the Christmas rush starts to wind down, people are starting to get a bit further into their holiday. For those wondering whether this is a good time to visit Cape Town, you're in luck. December is always a rewarding month to travel to this part of the world.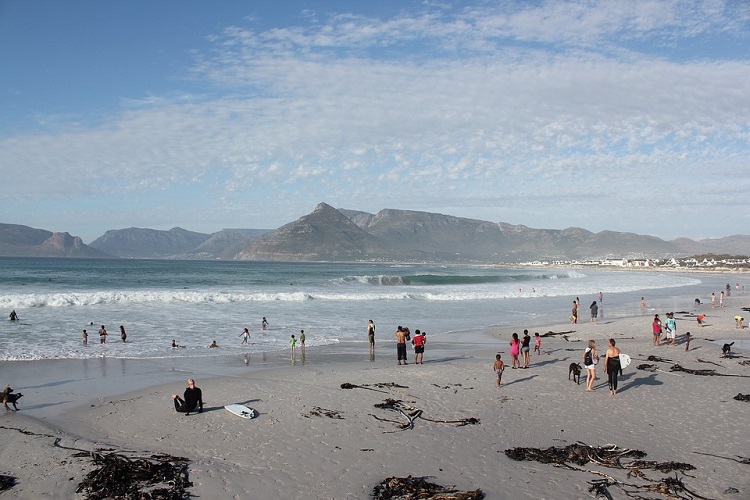 Ready to see what late December has in store for you? Keep reading to find out why this time of year is just the right time for your Cape Town getaway.
Why Plan a Late December Cape Town Getaway?
Some of the top reasons to consider a Cape Town getaway in the later part of December include the following:
Great weather. This time of year is a great time to travel, especially if you are escaping a cold northern hemisphere winter. During December, the weather is warm and typically clear. From January onwards, temperatures peak, but in late December, days and nights are not quite as scorching. That means you can enjoy a perfect summer getaway without the worry of heat stroke.
Beautiful beaches. With a staggering variety of Cape Town beaches to choose from, this time of year seems made for lazing on a white sandy beach. On the Atlantic Seaboard side, you can take your pick from hotspots such as Camps Bay, Clifton Beaches, Llandudno, and Hout Bay. On the False Bay side, which lies on the Indian Ocean, you can try Boulders Beach, Kalk Bay, Kommetjie, and Noordhoek. Head out of town, and you'll find beaches such as Gordon's Bay, Silverstroom, and Langebaan to name just a few.
Braais, beer and flip-flops. The warm weather lends itself to many a relaxed braai (barbeque), which is enjoyed in slops (as flip-flops are known in these parts). Wash down your local meat with a craft beer to complete the experience. If you hail from cooler climes, don't forget to stock up on sunblock. The problem with spending all day in the sun is that you don't realise how warm you are until you feel your arms and legs turning pink.
Make new friends. With everyone being on leave, the vibe is always relaxed in December. Once locals have gone on holiday, they are keen to make new friends. You can mingle with people from all over the world at any given bar, especially in the City Centre, which is the most diverse of all the neighbourhoods. Learn a few new local slang terms, take a few selfies, and end the year on a social note!
New Year's Eve. Spending NYE in Cape Town? We have a list of last-minute things to do in Cape Town on New Year. There are many, many other events also taking place across the city. You could head down to the V&A Waterfront to enjoy the atmosphere at no charge whatsoever, or try Long Street, which is always ready to party the night away, Cape Town style.
---
So, there you have it… all in all, late December is perfect for a holiday. If you're looking for help finding places to stay for your Cape Town getaway, be sure to get in touch with our bookings team!