If you're on a mission to get fit in Cape Town in time for summer, we've here to help you get motivated. Gone are the days where the only options you had to get into shape were gym and dodgy infomercial products. The new breed of fitness activity is all about fun movements that can take all the boredom out of getting fit.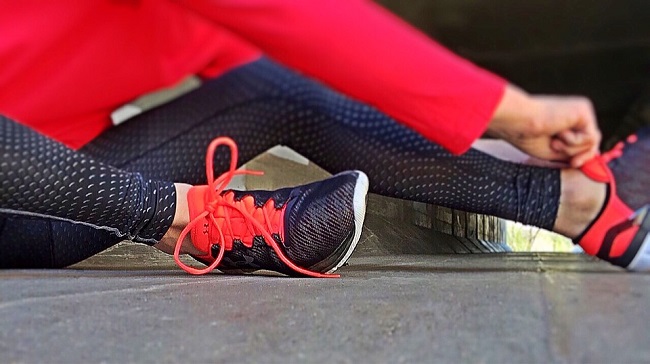 From indoor climbing to trampolines; Switch fit and 360 training to pole fitness, we're taking a look at some of the best ways to get fit in Cape Town this summer.
Fun Cape Town Fitness Trends to Try This Summer
With summer on its way, Cape Town fitness trends are designed to get you moving. The idea that living an active life has to mean stuffy gyms and activities you feel forced into doing is outdated. Fitness is not about bikinis and flexed muscles. It is about being healthy, strong and full of life. For many people, the thought of being stuck on a treadmill is depressing. "Having to" work out seems like punishment. But the secret to living an active lifestyle is surprisingly simple… all you really need to do is find an activity that you genuinely enjoy. That way, you won't feel like it is a chore. Instead, it will be something you look forward to each week.
If you are looking for something different to do, you are sure to find something rewarding in this mini guide. In no particular order, here are some of our top picks on how to get fit in Cape Town…
1. Indoor Rock Climbing
CityROCK Cape Town | 21 Anson Street, Observatory | +27 (0)21 447 1326
If heights are not an issue for you, indoor rock climbing is well worth a try. CityROCK offers a number of options for climbers of all levels (including complete beginners). Day passes as well as monthly packages are offered, ranging in price depending on the membership plan. There are a number of walls to climb, with safety equipment included. This is a challenging workout, using just about every single muscle group.
2. Trampoline Fitness
Rush Trampoline Park | Stadium on Main, 109 Main Road, Claremont | +27 (0)21 683 3841
Rush Trampoline Park offers an extreme trampoline fitness cardio class that is sure to get your endorphin levels going. Classes cost R100 for booked sessions and R140 for walk-ins. You will get a pair of special trampoline socks to wear. Each class is designed to give you a full body workout, with cardio and strength training elements. Bouncing is a lot more fun than jogging… you are guaranteed to feel like a kid again!
3. Switch Playground
The Switch Playground | 186 Bree Street, City Centre | +27 (0)21 422 2515
One of the hottest, newest fitness trends in Cape Town is Switch Playground on Bree Street. From the moment you arrive, to be greeted by shirtless helpers bearing energy shakes, to the second the music and lights kick in, you are sure to have a blast. Working with a partner you will proceed through a series of stations over the course of the 60 minute class. Expect lots of high intensity fun! Classes are not cheap (a class package will cost you R1300 and a 20 class package will set you back R2400), but the workout is so much fun that it will be a worthy investment if your budget allows.
4. 360 Fitness
360 Specialized Training | 31 Martin Hammerschlag Way, Foreshore | +27 (0)21 418 1072
Cross fit gyms are a dime a dozen in Cape Town. With that said, some are better than others 360 is one of the best gyms for men and women wanting an all-round fitness and strength training option. Classes are varied, with options ranging from boxing to cardio, kettlebell, bikini body, stretch and plenty more besides. Prices range according to the number of classes you attend. Whatever your current fitness and experience level, you are sure to have plenty of fun while getting strong and toned.
5. Pole Fitness
Pole Dance Cape Town | 199 Loop St, City Centre | +27 (0)82 724 6482
This one's for the ladies! Pole fitness has certainly improved in leaps and bounds, offering a rewarding, confidence boosting workout that tones and trims in all the right places. Pole Dance Cape Town in the CBD offers a number of classes, including an introduction class for beginners, a general pole fitness class, and a few unique stretching classes. They also offer aerial hoop classes for those with strong upper bodies. Classes range in price depending on the type of class and the package selected.
_________________________________________
Looking for more inspiration on getting fit in Cape Town? Have a look at our guide to outdoor fitness, which includes even more ideas to get you moving!
So there you have it… just in time for the upcoming summer break. If you plan to be hitting one of Cape Town's beaches, you can do so with more confidence than ever before. But, even if you're more interested in letting off steam after work, these Cape Town fitness ideas cater to just about everyone!