With the final days of March ticking by, it is just about time for Easter in Cape Town. This year, the holiday will run from Friday 3 April 2015 to Monday 6 April 2015, inclusive of South Africa's annual Family Monday public holiday. Whether you are visiting the city on holiday over the next few weeks, or you are a local looking for something fun to do over the upcoming Good Friday and Easter Weekend, this time is all about family, friends and remembering the spirit of the holiday.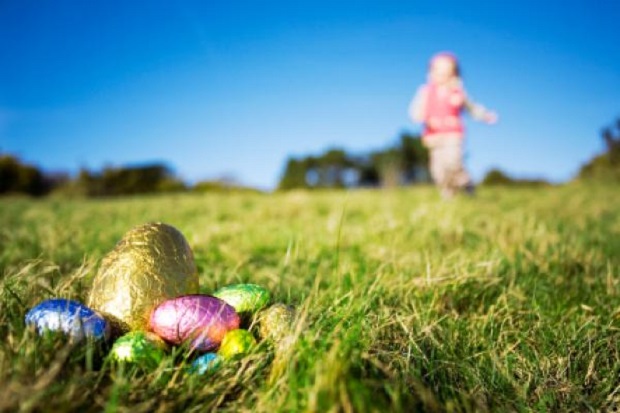 Looking for things to do this Easter? We have put together a mega list of ideas that will help you make this holiday one of the best yet. From vineyard picnics to concerts; egg decorating classes to trance parties, we have you covered.
What to do on Easter Weekend in Cape Town
In no particular order, here are our top picks of things to do on Easter Weekend in Cape Town…
Table Mountain Easter Egg Hunt, City Bowl – 5 April. From 10h00 until 13h00, a free egg hunt will be done on the hour, every hour for all who purchase cableway tickets during the day. Cableway return tickets cost R225 for adults, and R110 for children under the age of 18. Make sure that you get there early so that you don't miss out!
Easter Sunday Lunch and High Tea at the Twelve Apostles Hotel and Spa, Camps Bay – 3 – 5 April. Celebrate Easter at the luxurious Twelve Apostles, where the grownups can enjoy delicious treats and the little ones can enjoy an egg hunt. Lunch menus are available, along with high tea that will be served in both The Leopard Bar and The Café Grill between 10h00 and 16h00. Sunday lunch can be booked at R415 for adults and R215 for kids under the age of 12. Easter high tea can be booked at R195 per person. Booking is absolutely essential – to make a reservation, email [email protected].
Easter Egg Hunt at Delvera Agri-Village, Stellenbosch – 2, 4 & 6 April. Enjoy a fun-filled day of egg hunting at this lovely Cape Winelands hotspot. The egg hunt is free to join and bookings are not required – every egg that is collected however will need to be paid for (costs range from R30 for smaller treat packages to R40 for larger packages).
Lindt Chocolate Studio's Easter Kids Class, De Waterkant – 4 April. In the Cape Quarter shopping centre in De Waterkant lies the heavenly Lindt Chocolate Studio. Where better to immerse yourself into the goodness of Easter eggs than such an oasis? Tailored to ages 10 to 16, the class costs R250, and runs from 10h00 to 11h00 on Easter Saturday. Included in the cost is a pre-moulded Lindt chocolate bunny, chocolate modeling paste, edible cocoa butter paint and various other items. As the studio is small, space is limited – email [email protected] to see if there are still spaces available.
Easter Weekend at Spier, Stellenbosch – 1 – 30 April. The ever-popular wine estate of Spier seldom fails to bring on the entertainment during the holidays, and this Easter is no exception. Head out for a fun day over the weekend, with highlights such as a unique Easter food and wine tasting, Good Friday seafood braai, Easter Sunday treasure hunt and egg decorating marathon and plenty more besides. Throughout the rest of the month of April, there will be loads going on at this estate too, so be sure to pop in for a rewarding day out. Costs for these activities vary according to the event and the day – more information can be found on the official Spier blog however.
Easter Weekend at the Waterfront – 3 – 12 April. Head to the V&A Waterfront from 3 to 12 April and see what they have in store for visitors of all ages. Highlights for kids include a petting zoo, egg decorating workshops, interactive dance and music sessions at the ampitheatre, an appearance by the Easter Bunny, while for the adults, a fashion show and fun game show will keep everyone entertained. Other than the petting zoo, which costs R20 per child to enter, all other events and activities are free.
Easter Giggles at Cape Town Comedy Club, Waterfront – 2 – 5 April. Also in the Waterfront area, held at The Pumphouse venue, the legendary Cape Town Comedy Club (formerly known as Jou Ma Se Comedy Club) will be hosting some great shows all through the weekend. Look out for local acts from Cape Town and Joburg, as you laugh away all those chocolate calories. Tickets can be purchased via Computicket and cost R95 for the Thursday show and R120 for shows over the weekend. Shows kick-off at 20h30 – try to get there earlier and grab a bite to eat if you can so that you get a good seat.
City Bowl Night Market, Gardens – 2 April. On the Thursday before Good Friday, the City Bowl Market on Hope Street will be open late as part of the First Thursday initiative. Starting at 16h30, the market will run until 20h30. Here, you can browse the stalls to find craft beer, bubbly, gourmet food and plenty of other goodies. Entry to the market is free; food and drinks prices vary per stall.
Easter Vortex Trance Party, Caledon – 3 – 6 April. The annual Vortex trance festival is sure to offer a fun weekend of another variety, especially due to its beautiful location in the scenic countryside. Tickets can be purchased online via Quicket.co.za at R390 (excludes booking fee) or selected retail outlets at R380 (includes booking fee), or they can be bought at the gate on the day of the party for R420.
Easter Picnic and Sunday Lunch at Hazendal Estate, Stellenbosch – 3 – 6 April. Set amongst picturesque oak trees, rolling green lawns, tranquil lake and vineyard scenery, this pretty estate is ideal for picnics. Grab a picnic basket for two for R380 (includes snacks plus wine), or savour a Sunday buffet lunch for R280 (includes egg hunt, and kids under the age of 12 pay half price). Booking is essential – call +27 (0) 21 903 5034 or email [email protected] to make a reservation.
Easter Concerts in Worcester Featuring Kurt Darren & Friends – 3 – 4 April. Afrikaans singer Kurt Darren will be wowing the crowds with songs from his new album 'Lied vir die Vrou' at Golden Valley Casino on Good Friday and Easter Saturday. He will be joined by music artists Garth Taylor, 2011 SA Idols finalist Crushanda Forbes and SA Idols 2007 winner Jody Williams. Concerts will begin at 20h00, with doors opening at 19h00. Tickets costs R100 and can be bought at the casino on the night of each concert – you can also reserve a spot and pay beforehand by calling the casino on +27 (0)23 348 7200.
Why Spend Easter in Cape Town?
Why should you spend this holiday in the Mother City? With its amazing weather that is still feeling the summer heat, abundance of beaches and natural attractions, constant holiday atmosphere and huge range of things to do, places to stay and experiences to be had, the question that you should rather be asking is… why NOT spend Easter in Cape Town?
How do you plan to celebrate this holiday? Share your thoughts in the comments and let us know!