The largest bird park in Africa, World of Birds Cape Town is also one of the biggest bird parks in the world. This park features over 3000 birds and small creatures across various species. Beautifully designed aviaries are planned to allow you to walk through each area, resulting in an experience that is close to nature as possible. This is one of the top things to do with kids in Cape Town.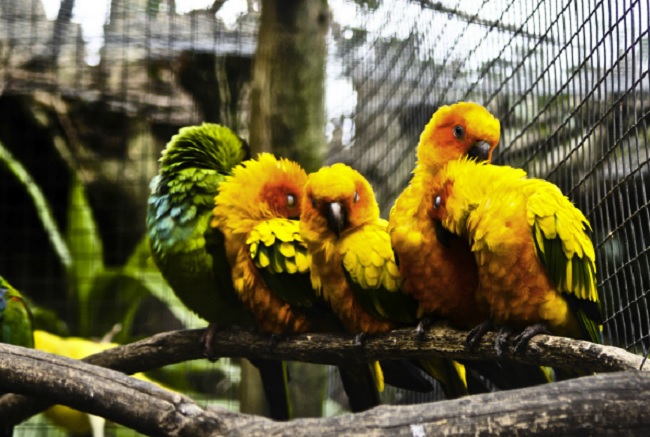 If you're in the Mother City and looking for somewhere to go, this spot is lots of fun. Over a thousand visitors flock to the park each year in search of featured, scaled and warm blooded creatures. Nature lovers will enjoy the experience. To learn more about what you can expect to see at World of Birds, keep on reading!
Why Visit World of Birds Cape Town?
First, let's get some information on the World of Birds in Hout Bay, Cape Town. Details for visiting are as follows:
Venue: Valley Road, Hout Bay
Hours: 09h00 – 17h00, daily (includes holidays)
Entry: Adults – R95 / Children – R45 / Pensioners and Students (with card) – R65
Contact: +27 (0)21 790 2730 / www.worldofbirds.org.za
Feeding Times: Penguins – 11h30 & 15h30 / Pelicans – 12h30 / Cormorants – 13h30 / Birds of Prey – 16h15
Monkey Jungle Times: 11h30 – 13h00 & 14h00 – 15h30
Dining: Robin's Nest (drinks and snacks) plus picnic areas such as the Flamingo Terrace
Facilities: kids' play area, restrooms, curio shop, children's pushcarts for hire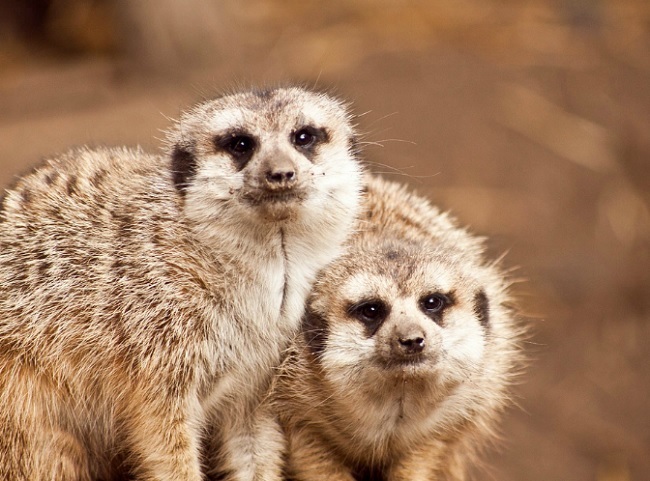 Now that you know more about the place itself, what can you expect to see at World of Birds in Cape Town? Here are a few highlights to look forward to on your visit…
* Birds. Thousands of birds spanning across hundreds of different species are found in over 100 spacious landscaped walk-through aviaries. Species of bird seen here range from water birds such as ducks, cormorants, flamingos, waterfowl, pelicans, and swans; birds of prey such as crows, eagles, owls, vultures, goshawks, and buzzards; and many other species such as parrots, secretary birds, shrikes, emus, peafowl, storks and many, many other feathered creatures.
* Mammals. It's not just birds that can be seen here. In addition to the huge diversity of birds, you will also find many different mammal species. A huge highlight for visitors of all ages is the squirrel monkey jungle, which is home to over 30 curious, adorable squirrel monkeys. Other mammals found here include meerkats, squirrels, baboons, mongooses, porcupines, guinea pigs, foxes, raccoons, and genets. Kids and adults alike will love seeing these creatures.
* Reptiles. For those wanting to see a variety of reptiles, World of Birds has plenty of those, too. Highlights include terrapins, green iguana, rock monitors, tortoises, and blue-tongued skinks. The skinks are especially fascinating. Growing up to 50cm in length, they are found only in Australia, Tasmania and New Guinea. Their name derives from their blue tongue. Tortoise species include common padlopers, Angulate tortoises, and the large Leopard tortoises.
______________________________________________
While you're in the area, be sure to visit the sleepy fishing village that World of Birds is found in… with so much to offer, Hout Bay attractions are not to be missed! You can also browse our list of places to stay in Hout Bay to further plan your stay if you want to see more of the area in addition to World of Birds Cape Town.
Images: worldofbirds.org.za