Winter is nearly upon us and traditionally in South Africa's fairest city, this is a time for curling up under the blankets, hiding indoors and consuming copious amounts of food and warm drinks. It's not all gloom and rain though, the chilly but sunny days are perfect opportunities for adventure. Without worrying about heatstroke or injuries or bug-bites that shorts invite in summer, winter in Cape Town is an open invitation for touring the beautiful city and country side or more extreme pastimes for the adrenalin junkies in our midst.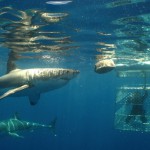 —
On offer in Cape Town is a host of different adventure activities, including sandboarding, mountainbiking and cycling, tandem skydiving, surfing, quad biking, kite surfing, paragliding and abseiling, kayaking, helicopter rides, bungee jumping and hiking, or even hot air balloon rides in the winelands.
—
Some of our favourite adventure activities for the winter are the following: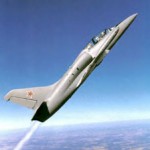 Take to the air in a supersonic jet fighter plane and experience the exhiliration of performing aerial acrobatics, flying low or vertically over the majestic Cape Town landscape, climbing over 60 000 ft in just over a minute – a thrill second to none – www.incredible-adventures.com.
The perception of danger always gives us an extra burst of exhiliration, and coming face to face with the awesome power of nature even more so. Shark cage diving is a popular adventure activity available in Cape Town and is completely safe. For a more tame undersea adventure, snorkeling with Cape seals in Hout Bay may be more to your liking – www.capeadventurezone.com
There is no better way to see the beautiful green landscape of the Cape in winter than a leisurely and romantic hot air balloon ride on a clear, cool day – www.extremescene.co.za/ballooning.php
—
CometoCapeTown.com offers a variety of Cape Town tours, including helicopter trips, the opportunity to drive a  Formula 3 racing car yourself, spear fishing , backpacking opportunities with all your needs taken care of as you explore the breathtaking Cape scenery or game drives in a prestigious game reserve just outside of Cape Town or wine tours along the Cape's famous wine route. For an adventure of a different sort we even offer party tours of Cape Town's hot-blooded nightlife.
Shake off the winter blues and let us make your trip to Cape Town an adventure – CometoCapeTown.com – be our guest!