Recently we were given the opportunity to go on a wine tour with Wineflies, and boy oh boy, did we have a good time!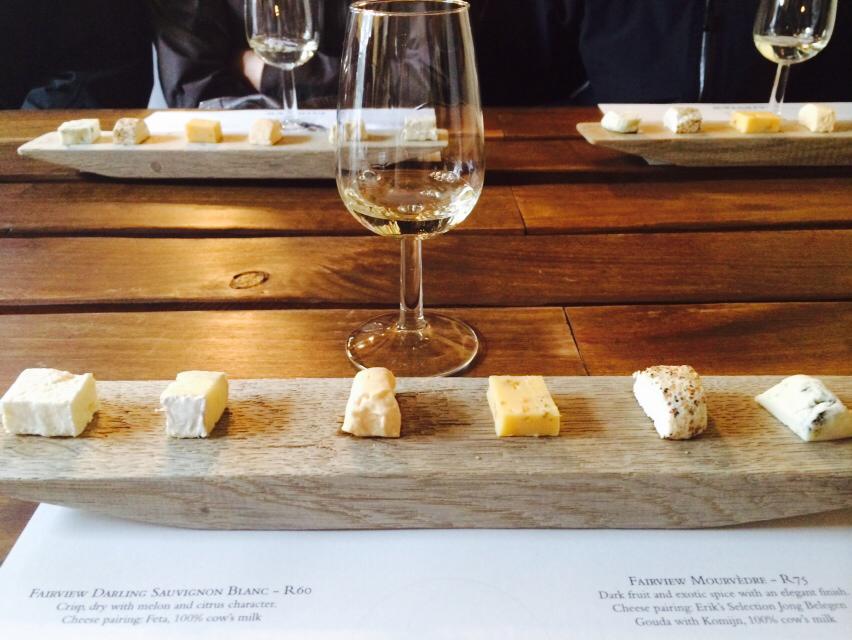 We were picked up by the friendly and knowledgeable Lord Granwell Farao, our guide for the day. From there we travelled to the famous Stellenbosch (the oldest town in SA) where we stopped at Villiera Wines. We were taken into their cellar and shown the wine making process from grape to wine. Afterwards we started with the very important and never ending, wine tasting. Needless to say after this the whole group was chatting in the bus as we headed to the next venue.
Our next stop was Hempies (Annandale Wine Estate) a real Afrikaans plaas. We sat around a cosy table with a fire place and were told all about Hempies Du Toit a fifth generation South African Huguenot Winemaker.  He was also a world class rugby player for the Springboks.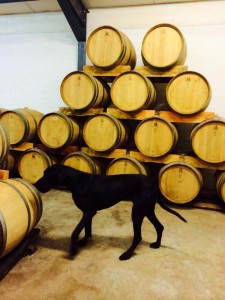 Middlevlei was next on the list; we were treated to a good old fashioned braai with some wors and a toasty.
We were also lead to the cellar by their very faithful great Dane (He is only 9 months old in the photo) and tasted wine straight from a barrel, what a treat!
With our tummies full, we had a quick taste of some KWV brandy & apricots and headed back into the van.
Lovane Boutique Wine Estate was our new destination; Lovane is one of the smallest wine estates near Stellenbosch and produced its first wine in 2006.
Let's just say we were all starting to tick at this point, having been to 3 wine farms previously.
Last but by no means least, the well-known Fairview. The story of Fairview cheeses starts three decades ago, when Cyril Back purchased his first Saanen dairy goats, setting Fairview on the path to becoming one of South Africa's leading artisan cheese producers. We paired 5 wines with 5 cheeses, obviously all delicious.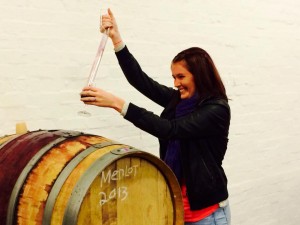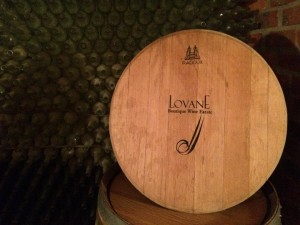 Our trip home really made us feel South African, a 2 litre coke mixed with some brandy and a bottle of wine was passed around for all to share in the van. We chatted, we laughed and we made new friends from all over the world.  Thank you Wineflies for the unforgettable and unique experience!